WMTW 148: Matthew Kimberley from Professional Persuasion [Podcast]
Podcast: Play in new window | Download
Subscribe: RSS
Updated on March 8th, 2017
"The prospect is lucky to have found you." Matthew Kimberley (Tweet this)
In this episode I talk with Matthew Kimberley about sales, persuasion, speaking, and a whole lot more.
Show-notes:
Key points
Matthew Kimberley is the author of the book "How to Get a Grip"
You need to warm up the audience first before marketing
Utilize the data at hand
Confidence is important in persuasion
Authority is critical, take control of your prospects
Bonuses do work
Advice on speaking:

Rehearse
Know your material inside and out
Learn from feedback

Every performance is a rehearsal
People mentioned
Links mentioned
Get in touch with Matthew
Go to MatthewKimberley.com, download the PDF, and reply to the welcome email saying "Adam sent me"
Did you like this podcast? 
If you liked this podcast, please click to tweet this show >>
Subscribe
We would love you to subscribe to Web Marketing That Works and please leave your honest reviews via:
Bonus 33 Free Templates
Download the 33 free templates from our new book.
Or order the book online: Web Marketing That Works: Confessions from the Marketing Trenches (Wiley 2014).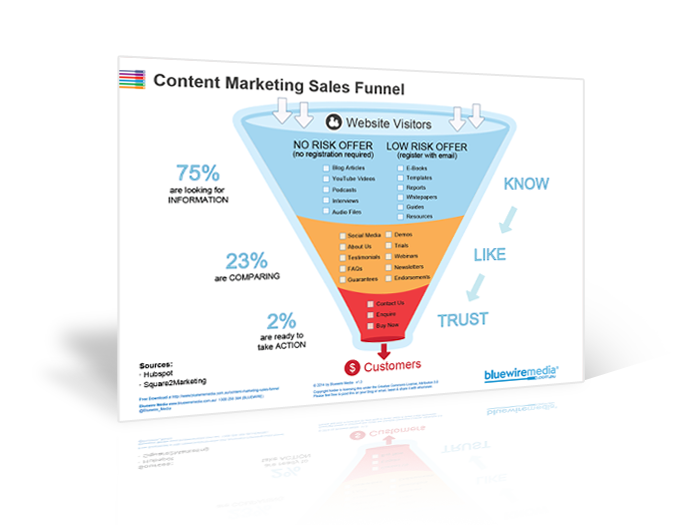 Content Marketing Sales Funnel
Your content marketing sales funnel is all about getting people to know, like and trust you by nurturing them with the right information at the right time.