Meet Will Blunt – Plus Traffic & Conversion [Bluewire News]
This is the latest edition of Bluewire News – enjoy.
We are well overdue for a big update. So here goes.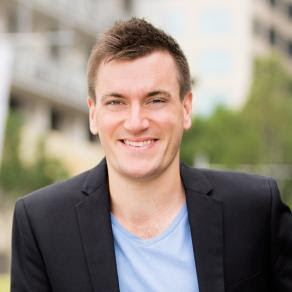 Firstly, Will Blunt from Blogger Sidekick has come onboard as editor and chief contributor for the Bluewire Media blog. 

This is a big win for us, and you, because Will has proven himself to be an exceptional blogger. He's written for some of the biggest and hardest-to-write-for blogs on the web like Hubspot, Boost Blog Traffic, Jeff Bullas and Write To Done.
Toby and I will continue to blog, but since Will has written the most successful posts for Bluewire so far, it's exciting to have secured his additional firepower and his flair for helpful content.
Free template download from Will
If you've not done so yet, get your hands on Will Blunt's free
Blog Strategy Canvas 
(1 page PDF, opt-in required).
Traffic and Conversion Summit…
Toby, Will and I went to the Traffic and Conversion (T & C) Summit in Sydney last weekend which was hosted by Ryan Deiss and his Digital Marketer team.
It's the first time that they've had it on our shores and our marketing friends in the US say it is the best digital marketing event of all. We agree.
It was an advanced level program and not for the feint-hearted newbie, and boy was there a lot to absorb!
Special mentions must go to our friends Nick Bowditch and Greg Cassar who gave brilliant keynotes.
| | |
| --- | --- |
|  Adam F, Mary Jaksch, Jeff Bullas, Toby Jenkins |  Adam Franklin,  Ryan Deiss and Greg Cassar |
The key take aways for us were:
[REMEMBER... this is advanced stuff and I know you may be starting out.  So if it makes no sense, don't stress, file it away in your brain for further down the track.  It will however give you an insight into what we are testing at the moment.]
1. Facebook Re-targetting
Say you are browsing a website and you make the decision to buy a product, but then you suddenly realise it's 3.15pm and you need to collect your kids from school. You forget to buy it!
Then later that night you see that same product appear on your Facebook feed and you remember to buy it then. This is re-targetting in action. (Thanks for sharing this example with me Greg Cassar.)
When someone leaves your website without buying or downloading something, you are unlikely to see them again. This is why Facebook re-targetting is so valuable because you give people who've visited your site another chance to reconnect with you.
You may have noticed after you've visited certain websites they "follow you around" on Facebook.
We are experimenting with this at Bluewire, so if you see us popping up and following you around on Facebook, please come and say Hi!
2. Email Sales Funnels
Email marketing is still the most powerful way to attract customers and to continue to deliver value to them over time.  Using marketing software like Infusionsoft which we now use, you can build 'email sequences' that deliver information and offers based on certain behaviours.
We are building our 'sales funnels' at the moment with Infusionsoft. It's early days, so if you notice anything a bit haywire with your emails from us, eg. you get the same email delivered twice or you get emails about a product you've already bought, please let us know, so we can fix it.
Eg. you may be in our system under 2 email addresses or there may be some bugs in our sequence logic, both of which we can fix. Thanks for your help on this front!
On the podcast…
Liz Atkinson-Volpe, Founder Project Gen Z "You know you're on your path if it seems easy and feels right." Liz Atkinson – Volpe (Tweet this)
Simon Knapp, Founder Pixmoto
"If it's not selling, it's not working." Simon Knapp (Tweet this)
Ben Fewtrell from ActionCOACH
"Systemise the message, humanise the experience." Ben Fewtrell(Tweet this)
Peter Barnes, CEO Learnfast Group, Journalist, Inbound Convert
"Inbound marketing is the way to go." Peter Barnes (Tweet this)
Subscribe to Web Marketing That Works via iTunes
On the blog…
10 Tips for Posting Consistent Blog Content by Will Blunt
"Consistency and quality are the key, not regularity and quantity" –ClickToTweet
5 Tips to Beef Up Your Pinterest Presence  by John Wieber
Can you contribute?
We are looking for more high quality, guest contributions for our blog.  As a valued Bluewire reader, we wanted to ask you first.
If you feel up for sharing a success story, a detailed how-to article or maybe an infographic, we'd love to share your insights on our blog.If you're keen to be considered, please contact Will and he'll let you know the drill.
All the best,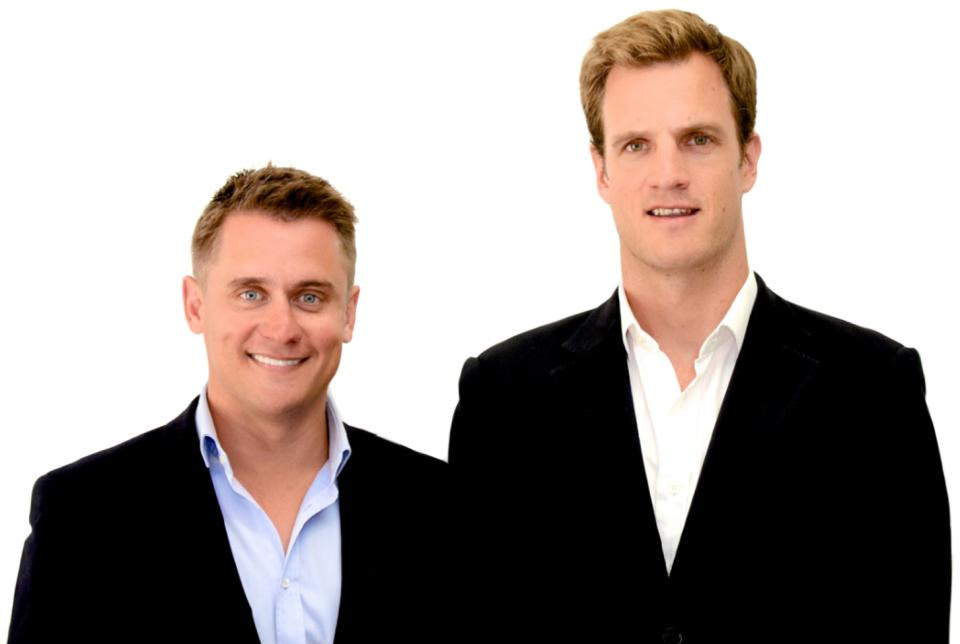 Adam Franklin and Toby Jenkins
Founders of Bluewire Media
Authors of Web Marketing That Works
Bonus 33 Free Templates
Download the 33 free templates
from our new book.
Or order the book online: Web Marketing That Works: Confessions from the Marketing Trenches (Wiley 2014)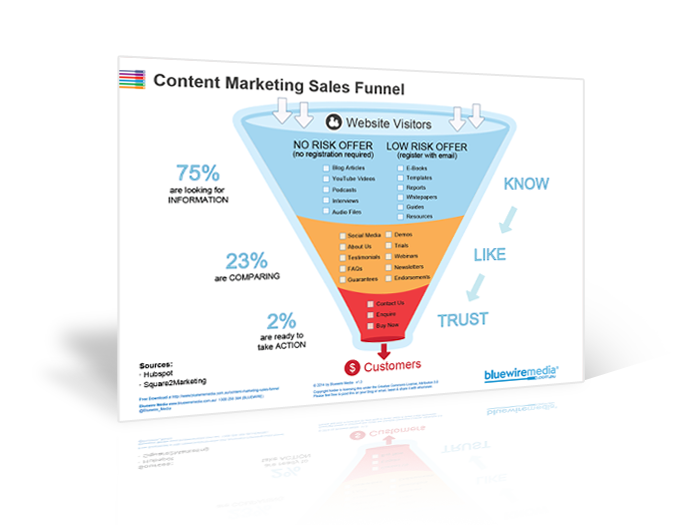 Content Marketing Sales Funnel
Your content marketing sales funnel is all about getting people to know, like and trust you by nurturing them with the right information at the right time.