How do I get more exposure on LinkedIn? 🔥[#104]
Updated on October 21st, 2019
[Brisbane Convention & Exhibition Centre]
Today's Question
VIDEO – How do I get more exposure on LinkedIn?
TRANSCRIPT:
Hello there. The question that I'm answering today is "How do I get more exposure on LinkedIn?"
So look, there's a couple of things I want to cover off, in fact, three.
Tip #1 for more LinkedIn Exposure: Grow your network.
The first, and most sort of simple and obvious one is if you have a broader network of more connections, then certainly that is going to help increase your chances of more exposure on LinkedIn, all other things being equal. Now, I like to encourage clients and students to get in the habit of reaching out to new people each and every day, adding a note to introduce yourself, and growing your network like that. That's the first thing.
Tip #2 for more LinkedIn Exposure: Publish content
The second thing to do is to actually be publishing good content on the platform. So whether it's video, or articles, or posts, or documents, if you're publishing useful stuff, then that is certainly going to help increase the exposure that you get.
Tip #3 for more LinkedIn Exposure: Play by the rules
Now the third, the third thing, which is really the secret sauce to be honest, is do what the platform wants you to do. For example, if you link off to a third party website, LinkedIn doesn't really like that because it's sending attention elsewhere. However, if you keep the action on LinkedIn and rather than link off, say what you want to say on the platform, then LinkedIn is going to give you more exposure because you're playing within the rules of what LinkedIn wants you to do, so play by the rules and you're very much more likely to get more exposure.
Tip #4 for more LinkedIn Exposure: Use new features
The fourth bonus tip, which is kind of a pro tip, if there are new features that LinkedIn has introduced, use those features because LinkedIn is going to be increasing the visibility of people using those features, because it wants to encourage adoption of these features for other users. For example, when LinkedIn videos came about, LinkedIn gave a huge, a huge amount of reach to people that were posting videos, often 10 to 20 times broader reach than people had in their network.
For example, at one point I had 2,000 contacts and I got 10,000 views on my LinkedIn video. So when LinkedIn live is coming out across the world now, that would be a perfect opportunity to use that platform to get increased exposure on LinkedIn.
My name is Adam Franklin. I hope that helps, talk to you soon.
MY MARKETING METHODOLOGY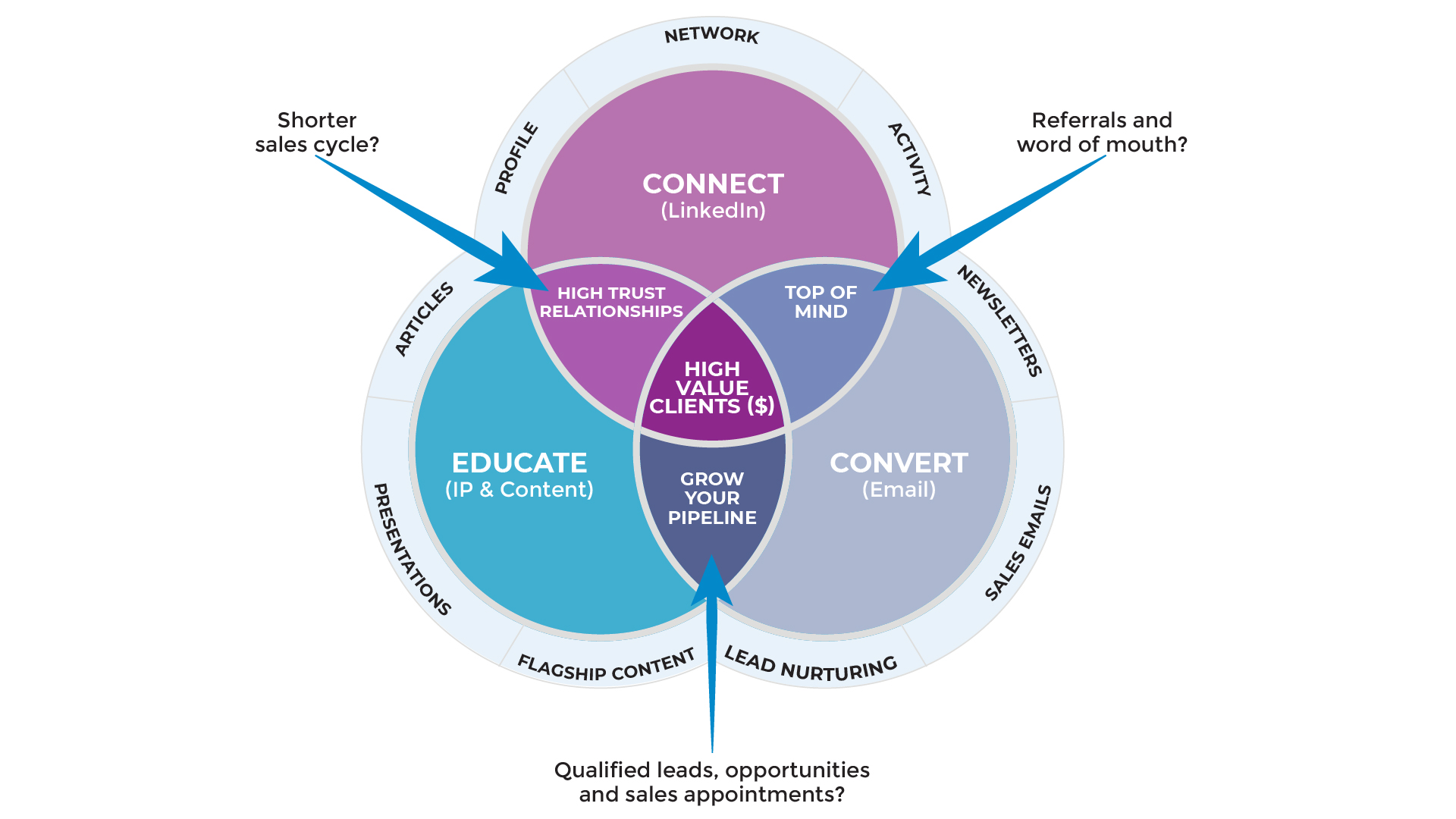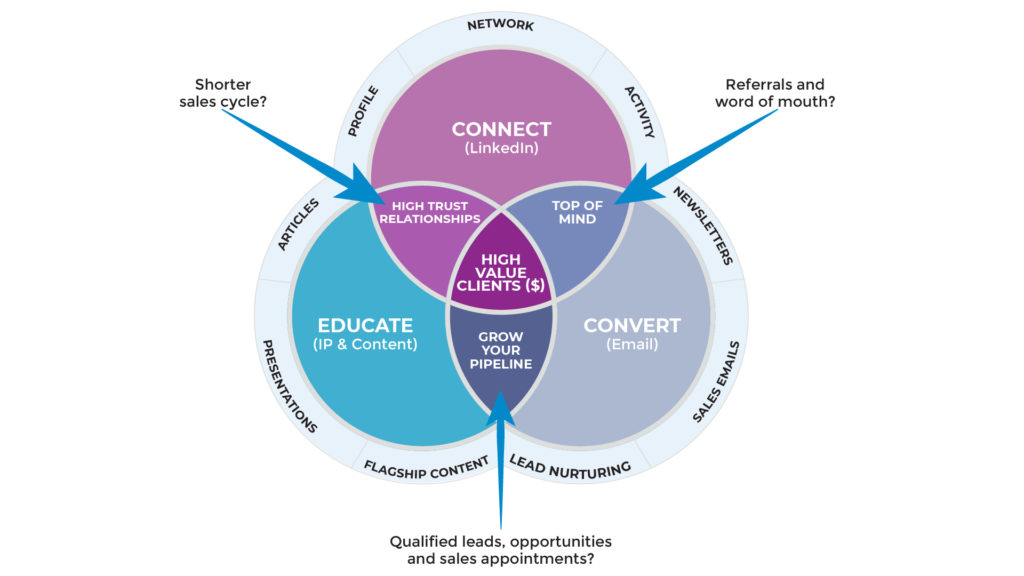 PS. When you're ready, here are 6 ways we help
consultants & advisors

grow:

1. Web Strategy Planning Template (PDF). Our flagship 1-page tool we co-created with David Meerman Scott. It's been downloaded over 1 million times and featured on Forbes.

2. Read a free chapter from our book. Web Marketing That Works --- an Amazon #1 best seller.

3. Join the private group on Facebook. Access free training resources, and hang out with 2,300+ peers.

4. Discover your marketing score. Take the 40 point Marketing Scorecard (in < 6mins) and get a customised report.

5. DIY for $7. Get the Complete 50+ Script Library for connecting with people to winning clients.

6. Let's brainstorm how to fill your marketing funnel.

DM the word "INTERESTED"

via Messenger

 or 

book a 20 min slot to talk

 on Zoom.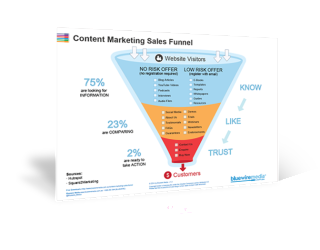 Content Marketing Sales Funnel
Your content marketing sales funnel is all about getting people to know, like and trust you by nurturing them with the right information at the right time.