My Top 8 Marketing Insights from Inbound Conference
Updated on November 26th, 2019
Inbound conference
2,800 inbound marketers gathered in Boston this week for Inbound12.  Since I was one of only 3 Aussies there, I want to share my Top 8 marketing insights from the Inbound conference which we flew around the world to attend.
1. Get ready to news-jack
How…?  David Meerman Scott says to track Google News for what's happening now and if you find a topic you can somehow relate to your blog, post something in real-time.  If journalists see your content as they are looking to report the story, you may news-jack it & earn thousands of backlinks!
2. You can't really blog, tweet or email too much
Dan Zarrella is Hubspot's Social Media Scientist and having analysed loads of data has drawn the conclusion that you can tweet, blog & email much more than you're doing already.  Tweeting every 30 minutes, emailing daily and posting 3-4 blog articles a day will actually do you good, not harm!
3. Ranking #1 on Google is not the be all & end all
Rand Fishkin from SEOmoz says if you optimise your YouTube videos and use Google+ authorship to get your profile pic appearing next to your search results, then people are very likely to click where the images are.  Rand was a highlight at the Inbound conference.
4. Help journalists, and treat them like human beings
Laura Fitton, author of Twitter for Dummies, says don't just spam them with your boring pitches. Get to know them by connecting on Twitter, read their stuff and build a relationship. You may even find yourself in the main stream press getting loads of attention!
5. Context marketing is the future of marketing people love
Hubspot founders Brian Halligan and Dharmesh Shah who also host the Inbound conference, gave an electric keynote where they outlined where marketing is heading over the next 6 years.  Blind Freddy knows interruption marketing is dead (think tv, radio and banner advertising) and that content marketing is where we are today, but context marketing in the future will be like Amazon's totally personalised recommendations engine!
Content pulls people in (as leads) and context pulls people through (the buying process).
6. Unleash the power of introverts
Susan Cain compared the virtues of introverts (think Buffett, JK Rowling) and extroverts (think Clinton, Oprah) and provided an action plan for cultivating solitude to get high performance outcomes. Both introverts' and extroverts' best creativity comes from solitude.
7. Use your heart, more than your head
Gary Vaynerchuk earned his standing ovation on the final morning for illustrating how social media is USELESS if we don't care immensely about our customers. Tools like email marketing and social media will lose their effectiveness over time, but if you care more, you'll win!
Marketers ruin everything. It's our job. We see something shiny & we squeeze the f*ing sh*t out of it!
8. Content opportunities are all around us
Ann Handley highlighted just how many content opportunities are all around us, all the time. Photos, videos, blog posts, tweets surround us and we just need to be attuned to them and start creating content that rules!
Inbound 2013
If you get the chance to go to Boston for 19-22 August in 2013, tickets for Inbound13 are only $249 until the end of September. Of course for us Aussies, flights to get there cost 10x that, but it is still tremendous value and we highly recommend going!
I'll write more detailed blog posts about each session, but this is the highlights reel.
Note: As a Hubspot Agency Partner I also attended a heap of session aimed at helping resellers roll Hubspot out for clients. For the record, Toby and I learnt a huge amount from Jeetu Mahtani from Hubspot Eric Keiles & Mike Lieberman from Square2 Marketing, Bob Ruffalo from Impact Design and Tiffany Sauder and Lance Schwab from Element Three.
MY MARKETING METHODOLOGY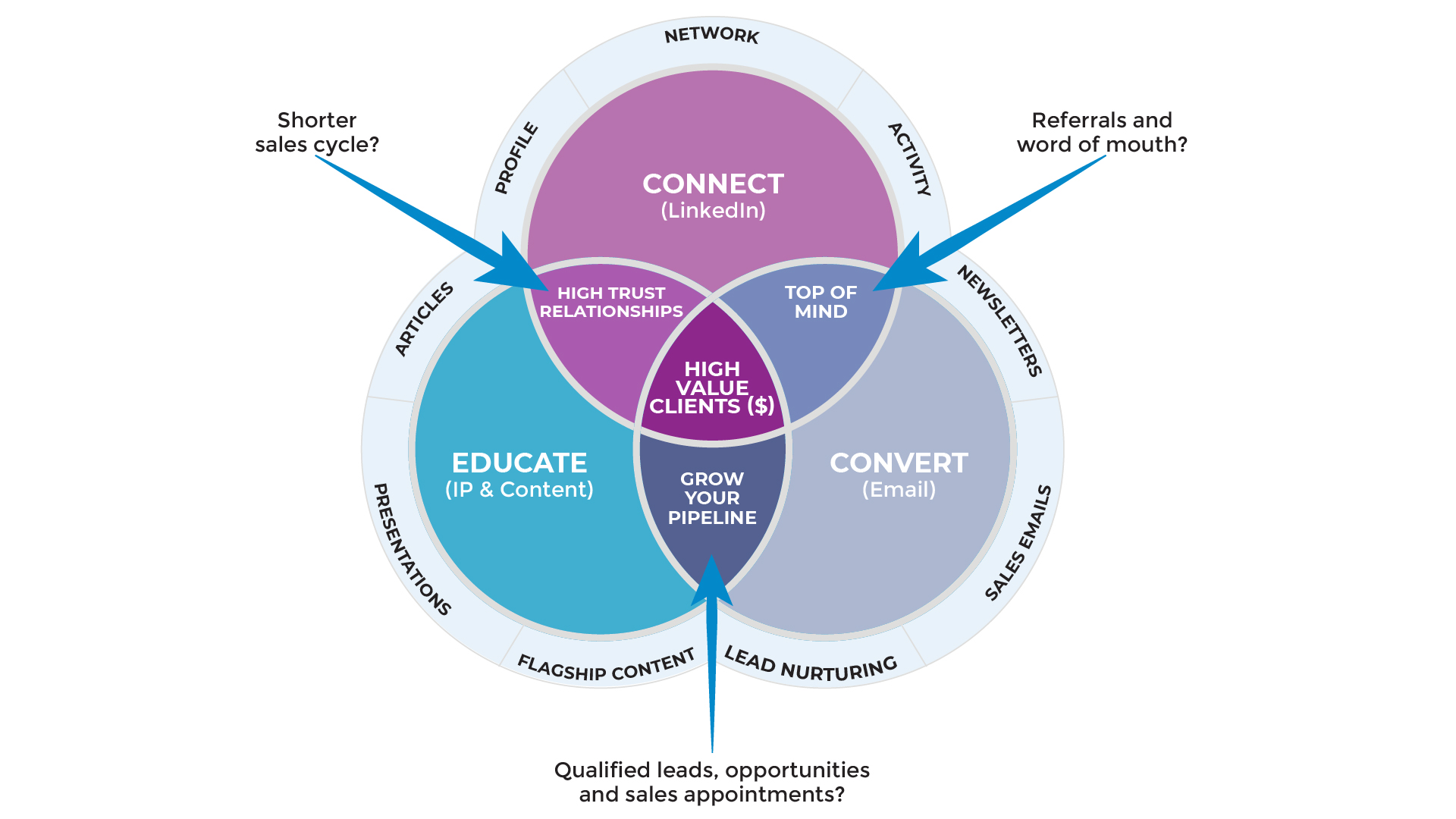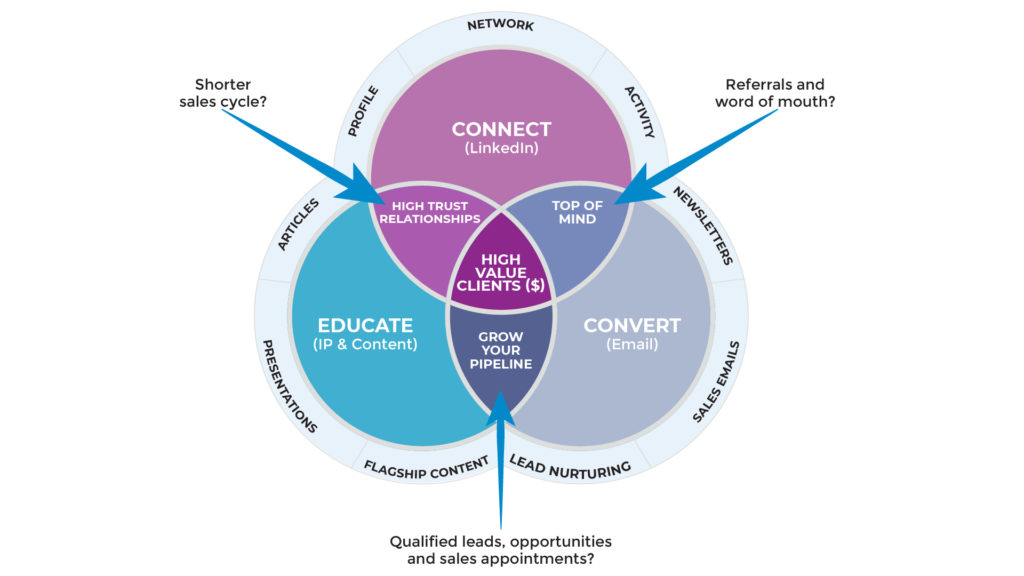 PS. When you're ready, here are 6 ways we help
consultants & advisors

grow:

1. Web Strategy Planning Template (PDF). Our flagship 1-page tool we co-created with David Meerman Scott. It's been downloaded over 1 million times and featured on Forbes.

2. Read a free chapter from our book. Web Marketing That Works --- an Amazon #1 best seller.

3. Join the private group on Facebook. Access free training resources, and hang out with 2,300+ peers.

4. Discover your marketing score. Take the 40 point Marketing Scorecard (in < 6mins) and get a customised report.

5. DIY for $7. Get the Complete 50+ Script Library for connecting with people to winning clients.

6. Let's brainstorm how to fill your marketing funnel.

DM the word "INTERESTED"

via Messenger

 or 

book a 20 min slot to talk

 on Zoom.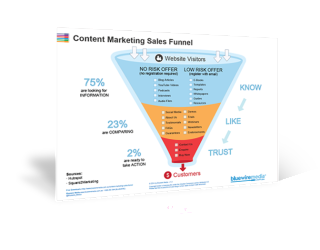 Content Marketing Sales Funnel
Your content marketing sales funnel is all about getting people to know, like and trust you by nurturing them with the right information at the right time.