Stick to one path with your marketing [#75]
[Woodford, Queensland, Australia]
Stick to one path with your marketing!
VIDEO
TRANSCRIPT
Hey folks, Adam Franklin. Interestingly when you go on these long runs, or walks, or whatever it is, you tend to have room to think. And that's why you can just come up with more of the ideas of what to talk about, as opposed to when oftentimes, for me anyway, you go, "I've got to do a video," and you can never think what to say. So, that's why I'm doing my third video on this run. I'm just going to make sure my mic's out, so you can hear me properly.
So, running along this nice, long road here got me thinking of the similarities to marketing, and kind of business as well, but let's focus on marketing. There's so many different roads that you can choose to go down, and you could go down one road and turn around and come back and go down another road, turn around and come back, and do that 10 times and not really get anywhere. But if you decide to pick a road, and this is a nice long one you'll see behind me, I don't know how many kilometres long this is, but it'll take me a little while to run it, especially if I stop and do these videos all the time.
But no, if you pick one path, then give yourself permission to give it the time that it needs to deliver results. Don't just go down it for a month and then change your mind and go back and try something else, because I think that's a sure fire recipe to get no results.
So, yeah, there's lots of different roads. Just because it works for somebody else doesn't mean it's going to work for you. They might have a different personality type, they might have a different appetite for risk. They might have more money than time, or more time and resources than money. So there's all these different variables at play. So, pick one that sits comfortably with you, and then stick at it for long enough to get results. And of course, correct course as you go, but don't abandon course and try something entirely new until you've given it the time. Anyway, hope that helps, I'll see you later.
MY MARKETING METHODOLOGY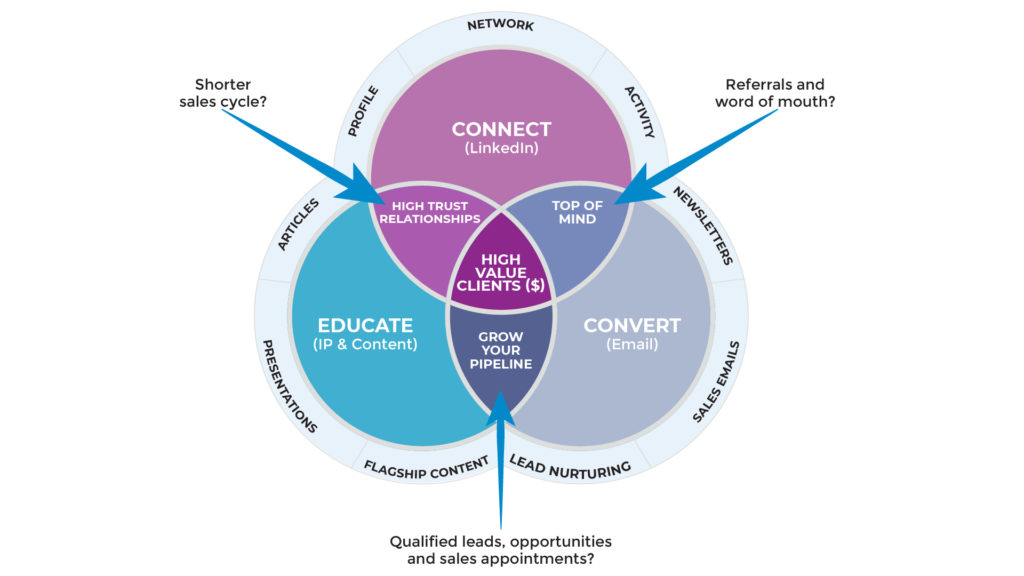 PS. When you're ready, here are 5 ways we can help you grow:
1. Web Strategy Planning Template (PDF). Our flagship 1-page tool we co-created with David Meerman Scott. It's been downloaded over 1 million times and featured on Forbes.
2. Read a free chapter from our book: Web Marketing That Works --- an Amazon #1 best seller.
3. Join my private invitation-only group on Facebook. It's a great place to get to know us better and hang out with peers.
4. Watch my pitch-free 'LinkedIn 101' on-demand training on improving your profile, building your network and growing your pipeline on LinkedIn.
5. Work directly with me. Book a LinkedIn Growth Session and we can explore how you can get 10 new sales conversations in the next 30 days.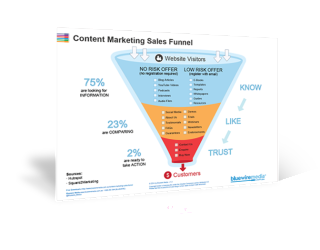 Content Marketing Sales Funnel
Your content marketing sales funnel is all about getting people to know, like and trust you by nurturing them with the right information at the right time.