Ouch… my first copywriting shocker!
Updated on November 26th, 2019
Copywriting shocker….. Confession time.
I remember my first Bluewire News vividly — for all the wrong reasons.
It's Saturday afternoon in Brisbane and I'm nervous as anything. I write the email, design and get it designed and coded. It looks good too (at least by 2005 standards!)
I double check it, triple check it and quadruple check it…. because it's going out to everyone I know. I'm announcing I am going into business for the first time and it's being sent to the 700 family, friends and business contacts whom I cajoled into being on my email list. Terrifying.
So I build up some courage, and hit send.
Then I take a deep breath… and wait… and it arrives into everyone's inbox….
LIKE THIS…!!!
Btw, what do you reckon about the email header .. !?
I realise I've just sent 'Dear Adam' to all 700 subscribers. Argh!
My heart sinks when I realise my copywriting shocker.
It's OK for the 3 people on the list called Adam…
But not so cool for everyone else. And not a good look for a couple of guys starting a web design company!
Talk about embarrassing.
Anyway, after 5 excruciating minutes pacing around the garden, I decided to re-send it to everyone and say "Oops, sorry I messed up your first name…"
Thankfully most readers stayed with me.  And I vow to get a proofreader!
A few copywriting lessons
1. Don't get people's names wrong!
2. If you do, own your mistake and fix it asap.
3. Stop writing about how wonderful you think your company is and focus on your readers. (*I could only bring myself to screenshot 3 paragraphs for you… as you can see, it's pretty cringeworthy "me-me-me" copy.)
Copywriting Shocker. .. What was I thinking?
Anyway, luckily I didn't let that mishap stop us.
Had I stopped writing our Bluewire News, I am certain that our business wouldn't exist today.
Every year, tens of thousands of people like you, read our Bluewire News, read our blog and download our free marketing templates. And I love nothing more than writing to you each week, like I have done for over a decade.
Building an email list and writing to readers for 10 years is something that means everything to us (and our business). I get to interact with you — and you can tell me when I'm on to something good.  Or tell me off when I get it WRONG (like my disastrously misjudged Uber email last year)!
My infamous Uber email…
I wrote my infamous "Uber email" in an airport lounge after my first Uber ride. I was thrilled by their service and I over-exuberantly wanted to share this experience with our list.  In an error of judgement, I hit send as I boarded the plane in Sydney.  And once I landed in Brisbane… my inbox was full and I hadn't even realised the extent of my copywriting shocker.
A few testaments to my copywriting skills
One friend told me my copy sounded like it was written by a Nigerian scammer. Heartwarming stuff for an aspiring copywriter to hear.
In hindsight, that email was so off-topic compared to my regular web marketing emails, that it confused and offended many readers. Many readers misconstrued that I was shilling for $10 Uber credits.  Some didn't remember who I was, lots unsubscribed, and many gave me a spray!
Thankfully I've improved… (I hope)
I'm certain there would be nowhere near 20,000 people getting my emails if my copywriting skills hadn't improved. I probably wouldn't even have a business (or friends) had my Uber emails or "Dear Adams" continued.
As I've studied copywriting I've discovered that I already have interesting stories to tell.  I don't need to invent stories, I didn't even need to be a "writer", but I certainly did need to swerve the Nigerian scam vibe.
I just need to write like I'm talking to a friend, and share interesting stories. Just like Ramit Sethi taught me through his words.
It's simple but not easy, so for years I have studied furiously and tried to emulate my mentor.
Ramit Sethi
One of my favourite story tellers, copywriters and marketers is Ramit Sethi.
I look up to Ramit as a mentor and I am an avid student of his writing.  I devour his emails whenever they land in my inbox, I follow his blog and I analyse his sales copy… but to date Ramit has not shared his copywriting secrets with the public which is a real shame ;(
He makes me laugh out loud with his great stories, he challenges conventional thinking which I love, he writes like it's just to me, even though millions read his material, he provides value that I've not seen for free anywhere else and he writes masterful sales copy — yet he says most buyers are 'sold' long before they even see his sales pages.   Such is the power of great copywriting.
Ramit's free Copywriting Bootcamp
I've often said that when I eventually get Ramit on my podcast, I'm going to quiz him about his writing.
Anyway, it's as if Ramit read my mind because he is offering a free 4-part copywriting mini-course. It's called "The Call To Action" Copywriting Bootcamp.
If you want to write copy that is compelling, that converts and that is laugh out loud funny, please join me so we can both learn from Ramit.
Please click here to register for free >>
I am confident you'll be pleased when you.  #thecalltoaction.
PS. If copywriting doesn't come naturally or you'd like to improve:
I highly recommend my friend and copywriting speaker Bernadette Schwerdt.
MY MARKETING METHODOLOGY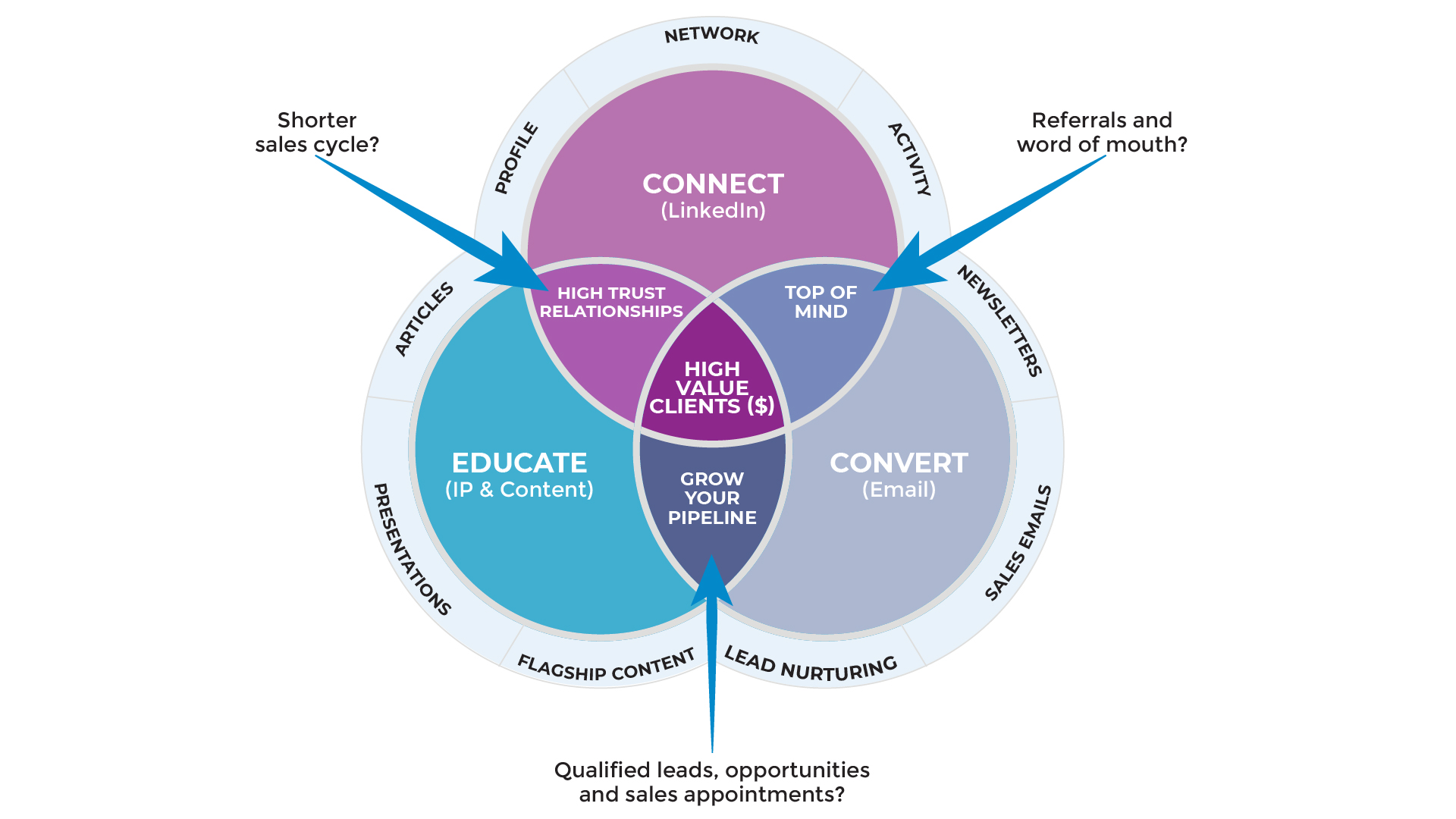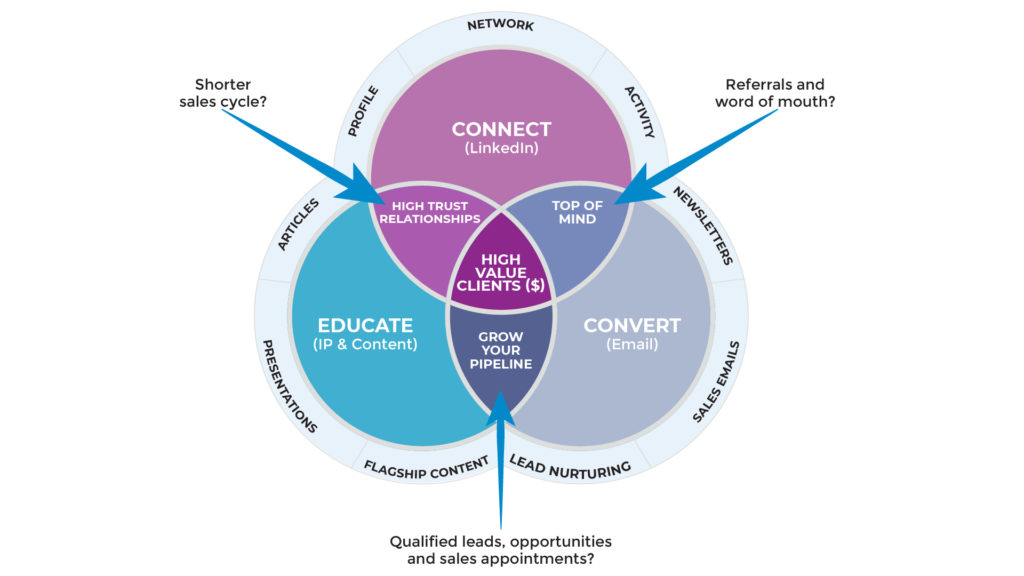 PS. When you're ready, here are 6 ways we help
consultants & advisors

grow:

1. Web Strategy Planning Template (PDF). Our flagship 1-page tool we co-created with David Meerman Scott. It's been downloaded over 1 million times and featured on Forbes.

2. Read a free chapter from our book. Web Marketing That Works --- an Amazon #1 best seller.

3. Join the private group on Facebook. Access free training resources, and hang out with 2,300+ peers.

4. Discover your marketing score. Take the 40 point Marketing Scorecard (in < 6mins) and get a customised report.

5. DIY for $7. Get the Complete 50+ Script Library for connecting with people to winning clients.

6. Let's brainstorm how to fill your marketing funnel.

DM the word "INTERESTED"

via Messenger

 or 

book a 20 min slot to talk

 on Zoom.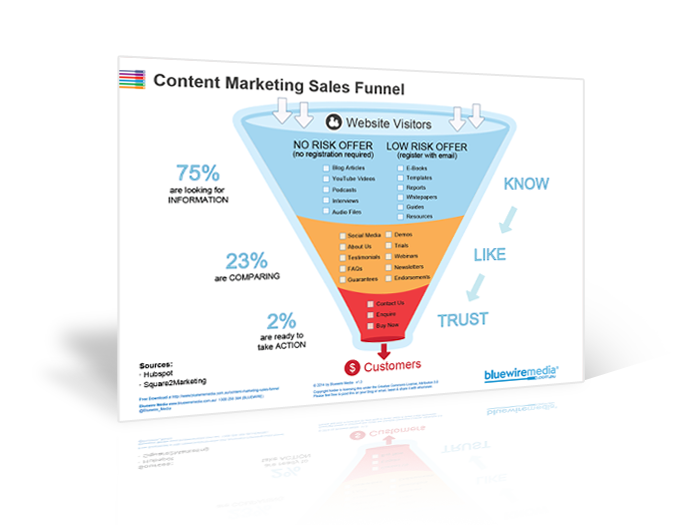 Content Marketing Sales Funnel
Your content marketing sales funnel is all about getting people to know, like and trust you by nurturing them with the right information at the right time.