WMTW 133: Paul Greenberg from Deals Direct [Podcast]
Podcast: Play in new window | Download
Subscribe: RSS
Updated on July 5th, 2016
"To sell, you have to have your own brand." Paul Greenberg (Tweet this)
In this episode I chat to Paul Greenberg about starting small, using different media marketing and NORA.
Show-notes:
Key points
Paul Greenberg is the founder of Deals Direct and also the author of the book Africa to the ASX. 
He is known as the grandfather of Online Retail.
Selling with no profit but building a list of customers.
Used TV ads to build trust.
Continue optimisation with marketing.
NORA is the Voice of new retail.
Links mentioned
Get in touch
Did you like this podcast?
If you liked this podcast, please click to tweet this show >>

Subscribe
We would love you to subscribe to Web Marketing That Works and leave your honest reviews via:
Bonus 33 Free Templates
Download the 33 free templates from our new book.
Or order the book online: Web Marketing That Works: Confessions from the Marketing Trenches (Wiley 2014).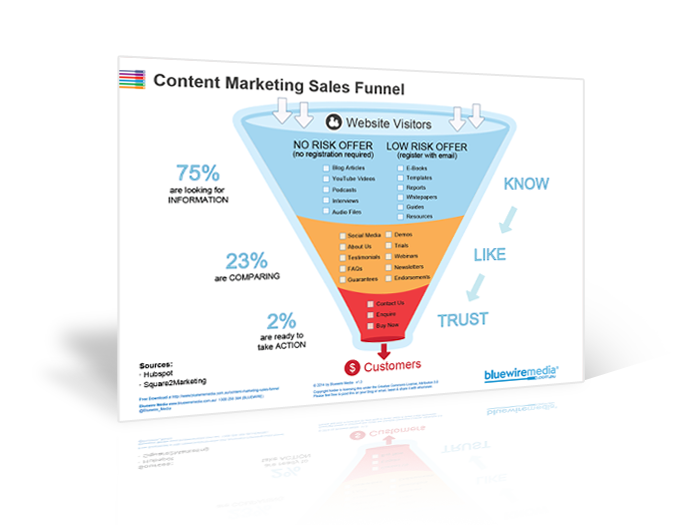 Content Marketing Sales Funnel
Your content marketing sales funnel is all about getting people to know, like and trust you by nurturing them with the right information at the right time.