Should I pay for monthly SEO services?
Q&A: Why would I pay for monthly SEO services?
[Paddington, Brisbane, Australia]
VIDEO: Should I pay for monthly SEO services?
Today's question is:
Should I pay for monthly SEO services?
TRANSCRIPT
Hello. Today's question on the ask Adam anything series. Is this one from Jane Hillsdon. Thanks for the question, Jane. So look, the question is, Hey Adam, this is for your ask Adam, anything series. Does anyone even use monthly SEO services anymore? If you had a solid Google ad campaign in place, and you were optimizing your website for SEO with relevant updates, what would be the reason to also pay for monthly SEO services? Awesome question and one that I'm really keen to dive into. So let me just do a quick explanation of what's actually happening with SEO and Google ads and why you might consider paying for monthly SEO services. This should make sense once I've explained how all the bits and pieces work. So when, when did we go to Google, they obviously type in some sort of phrase into here. So they are typing in a key word phrases. Okay. They want to know information about now. Normally what happens is you get the first three or four results, and these are all these days. These are ads.
Google Ads
So they clearly marked as an ad, but Google puts them at the top of the search results now, which is a bug bear for a lot of SEOs, but, Google do makes their money from the ad so I can understand why they would put those results, their own results, where they get money for every click up at the top. So this is where this is where your, um, Google ads strategy would apply. Also known as pay per click PPC. So that's good if you've got that in place, I think ads are a good way to get pretty much instant visibility. They show up, you know, within a day compared to SEO results, which can take some time. The downside is that you've always got to pay Google for every single click. So you're not really building an asset and it's pretty expensive.
If you rely on paying for every single click, which also puts a huge onus on you to actually know, if you do get a click to your website, how many people do you convert to an email subscriber? How many people do you then convert into a sale? And is that even worth paying the money at the front end for what is it worth? The money you're getting at the end? Because if you're spending $10 a click and H page clicks only generating $5 worth of business, it's not going to be a very sustainable strategy. So if you could just give us a thumbs up or a comment, if you're watching this live, and if you watching the replay just type, replay, all right, then. So they're the ad results. Let me just make it look more right? Yep. Okie dokie. Now what happens next underneath the ads is where it Google then shows the organic results and there's 10 per page.
SEO results aka SERPs
These are what are known as the SERPs, which is just SEO jargon for search engine results pages. So this is like your number one ranking here. Number two, number three, number four, number five, you get the idea. These what are known as SEO. When you're focusing on SEO, this is what you're focusing on. The organic search results. Now I don't know the exact stats, but generally speaking, I think about 80% of people click on the organic SERPs, the organic results, 20% of people click on the ads. Of course, that's going to change according to keyword and country and everything else, but as a rough rule of thumb, that's what I think the stats are at the moment. So to answer the next part of this question, let's look at what contributes to the SERPs, the organic search results. So, yes, as you've mentioned, Jane, if you are optimizing your site each month for updates, et cetera, and you've got good content on your site, that is awesome because SERPs, they, this is called SEO.
And actually at the top is also called SEM search engine marketing. So down the bottom here is SEO. So there's two major factors here that contribute to the SEO. The first is the content on the page itself. So what's happening is that Google is looking at what people are searching for up here and then matching it up with the content on your page. And so all the pages with content related to whatever this search is appear in the search results. Now often there's tens of thousands, hundreds of thousands or millions of search results. Google then needs to sort them out into place from first, second, third, all the way down to like 1 millionth place. So how does Google actually do that? Well, it looks at the second factor of SEO and that is the authority of that page and that website. So if you have good content on your site and you're optimizing each time with each of the updates and doing good quality, doing good quality content, this is, this is known as OnPage SEO because it actually happens on your site.
And this is where you have your technical SEO. So this is making sure that like your meta-tags, your meta descriptions, your focus keyword, header 1s and header 2s, image, tags, image, titles are all aligned to the focus keyword that you want to rank for. That's all like under the surface stuff that your technical SEO person can help with. Plus the content itself. Let me just get rid of that. So there's some of the factors here as well as speed and everything else. So if you've got a really slow site, it's not going to rank as well as a fast site. That's again on page SEO, because you're in control of that. So if you are paying for the SEO services, let's just pull the question back up if you're optimizing your website yet. So this is optimizing your website.
Domain Authority
But the other thing that we haven't addressed here is this thing here, which is authority which is very, very important because if you, if you've got great content and it's all your on page, SEO is good. The content is good. It's technically sound and it's a fast website. Fantastic. That's good. But it doesn't guarantee you as place on that first page of Google, because Google is actually looking, it's got to work out who to rank one to 10 and who to rank 10 to 20 to 30 to 40 to 50. So the most perfect stuff up here, isn't all of the equation. What moves the needle in terms of your search rankings is your authority. This stuff's a given like you can, without this, it's going to be hard to rank you're in complete control of that. But the second part is the authority and that is made up predominantly of signals to Google, which include, but mainly impacted by backlinks. So another person's website linking back to yours, there are lots of other signals as well. Like, I mean, this is under lock and key the Google algorithm, but everybody tries to work it out and it's, it's reasonably agreed upon that these are the predominant signals, mainly backlinks, but things like social media shares what's known as dwell time. Like how long people actually hang around on your site.
But the predominant one is, is backlinks. I noticed any backlinks backlinks from about high authority websites. So let's take a look now at why you might choose to pay for monthly SEO services. I would consider paying. The short answer to the question, Jen is, yes, you should pay for monthly SEO services. If they know what they're doing, and if you're not prepared to do it yourself. Let me get into the pros and cons a bit soon, once I've explained this. So these are some of the signals, but let's just the main one as I've said, is backlinks. All right, then, so say,
Say, you've got a post. So this is your, this is your blog post say on your website. Let's assume all the on-page stuff is being taken care of. So you've got good content, good technical, good speed, etcetera. Cool. That's your OnPage SEO sorted. But what we then need to factor in is how many back links point to this page now, H H page each website has its own rating out of a hundred, because Google's got this system where it looks at all the websites and it factors, as I said before, or 40 and content. So if you've got a high authority site and good content, that's a double whammy, you've got a high chance of ranking on the first page. And this stuff here is what a good SEO services company should be helping you with. That's what's going to make the big difference now, many don't, but the good ones do. So if you've got lots of good backlinks from high authority sites, the language here is domain authority. So DA each page has a DA domain authority or domain rank, depending on which tool you use to assess it from one to a hundred. And if your page say is, he's a 20, it's not going to go as well against a site that has a domain authority of 40 or 50 confused yet it isn't actually that complicated. So let me just, let me just, show you how that, that works. So you've got domain authority from zero or essentially one to a hundred. It's a logarithmic scale like that. So this might be 50, 60, 70, 80, 90, 100, 20, 30, 40. So you might be a 50 or 60 or 70 typically. And I small business websites. You're probably going to be around maybe 40, maybe 30, depending on how much content you publish and how many back links you've got.
Now that's a logarithmic scale. So it's not linear it's curved, which means it's 10 times. It gets harder by a factor of 10 to go from 10 to 20, 20 to 30, 30 to 40, 40 to 50. So your website's up here with a hundred. That's like Google, Facebook, LinkedIn, pretty much as a hundred or 99. So they're the big websites. So look, if you're, if you're looking to rank for a certain keyword, you really want to be on page one. But if your domain authority is, is pretty low, like say it's 30, and you're trying to compete against companies or websites that have a domain authority up here, it's too big. It's often too big a bridge to jump because your content might be great, but your authority just, isn't probably going to get you up ranking for those highest sites. So we've all got a score somewhere along this spectrum here, and you can look that up. You can look up to find out what your score is. Moz will give you a score and Ubersuggest will give you a score it's free to use most has its domain authority. Yes. I think it's got a domain ranking. There's AHrefs. There's a whole bunch of them that will give you certain, certain schools, but that's getting, yeah. Okay. So now we've got the idea that each website has a domain authority.
Okay. So going back here, if we've got high DA websites linking to you that trust flows on to your website and boosts own domain authority. So this is the stuff that moves into the most. If you've got good quality back links pointing to your site, your domain authority is going to be higher. And therefore this factor here is going to, that's what you're focusing on, getting the back links.
What should I get with a monthly SEO services company?
A good monthly SEO services company will focus on this area, assuming that the content and everything else. So then what, what should they actually be doing? What are you actually paying for aside from them helping you get high domain authority and thus helping you get higher up and more search rankings. A good SEO company, or a dream SEO company, in my opinion, some exist… They would be providing you with keyword research so that they would tell you, okay, so given your website to have a domain authority of say 30, this keyword phrase, which they would do their research to find out this keyword research price.
If you wrote a post about this, on this, based on this keyword, you would have a high likelihood, a high likelihood of ranking on the first page. That's the first thing that they would do. They would also make suggest, and ideally they would actually, um, either help, help with help with, um, the keywords. So the target keyword and what to put in the subheaders and everything else. So that when you do write about that keyword, there's variations of that, that you rank for too, in an ideal world, that would also help give you suggestions on which websites might link to you.
So writing the article is one thing, but you're going to increase your domain authority with outreach to other blogs who might like to link with linked to you. So help with outreach and identifying which blogs might link. What were just started low. You just stop that. There we go. Okay. We're back back with it, back with the programming. So they should say, well, look, here's 10 blogs that are linked to articles similar to yours. So here's them, here's their editor. Here's what you should say to get on their radar. And they may link to you. The other thing they would ideally do in a dream situation is if they've identified a keyword phrase, that's important to your business, but your domain authority is too low, that you don't stand a chance of ranking for it. They should be able to say, you're not going to rank for it for your own website.
Tips for ranking via guest blog posts
But if you did a guest blog article for a higher authority blog, you may be able to rank for that keyword by appearing on their website. So you still get, you still get ranked like your article gets ranked, but it's on somebody else's website. So they should help with third party, guest blog opportunities so that you can ideally, they would say, look, here's some blogs that accept guest posts. Here's the editor here is, you know, an outreach email to the editor to, you have to send to them to submit a request to blog for their, for their thing, for them, blog.
And that way that would be, that would be a dream situation, Jane, for an SEO services company. But I know there's so many horror stories of SEO companies just taking people's money month on next month, next month. And they don't actually do anything. Obscene. The have worked with clients where they've been paying like two grand a month, five grand a month for SEO services. But the SEO company has not done a thing. There's no extra backlinks, there's no reports as to what they've done. They just literally make SEO seem so confusing that the client goes, Oh, okay. You take care of it. So you'd really need to work out if the SEO company knows what they're talking about and is prepared to do this sort of work. All right. So I feel like I might've confused everybody. I hope not. I hope I've, I've hope I've made it reasonably clear that an SEO services company should be helping you build backlinks and giving you a keyword research and giving you suggestions of where you can guest blog to rank for phrases that are too competitive for your own blog to rank for. Now, if you want, if you want some more information on this sort of stuff, I do have my SEO planning template. I do have a video in the units, which is in the marketing template, walk through videos on the SEO planning template.
Web Marketing That Works group
So that will give you a bit of a, how to guide on how to do this. So then we go, I know there's some great SEO people in this Web Marketing That Works group, I'm going to tag a few people in the comments to this so that they can weigh in and maybe they can help some of the people in the group who would, would like help. So there we have it. That's my answer, Jane. There's the question. Thanks very much for submitting it. And thanks for watching the video. Hope it all made sense. If you've got any further clarification questions, drop them below and I will be sure to answer them for you. Alright folks see you later.
MY MARKETING METHODOLOGY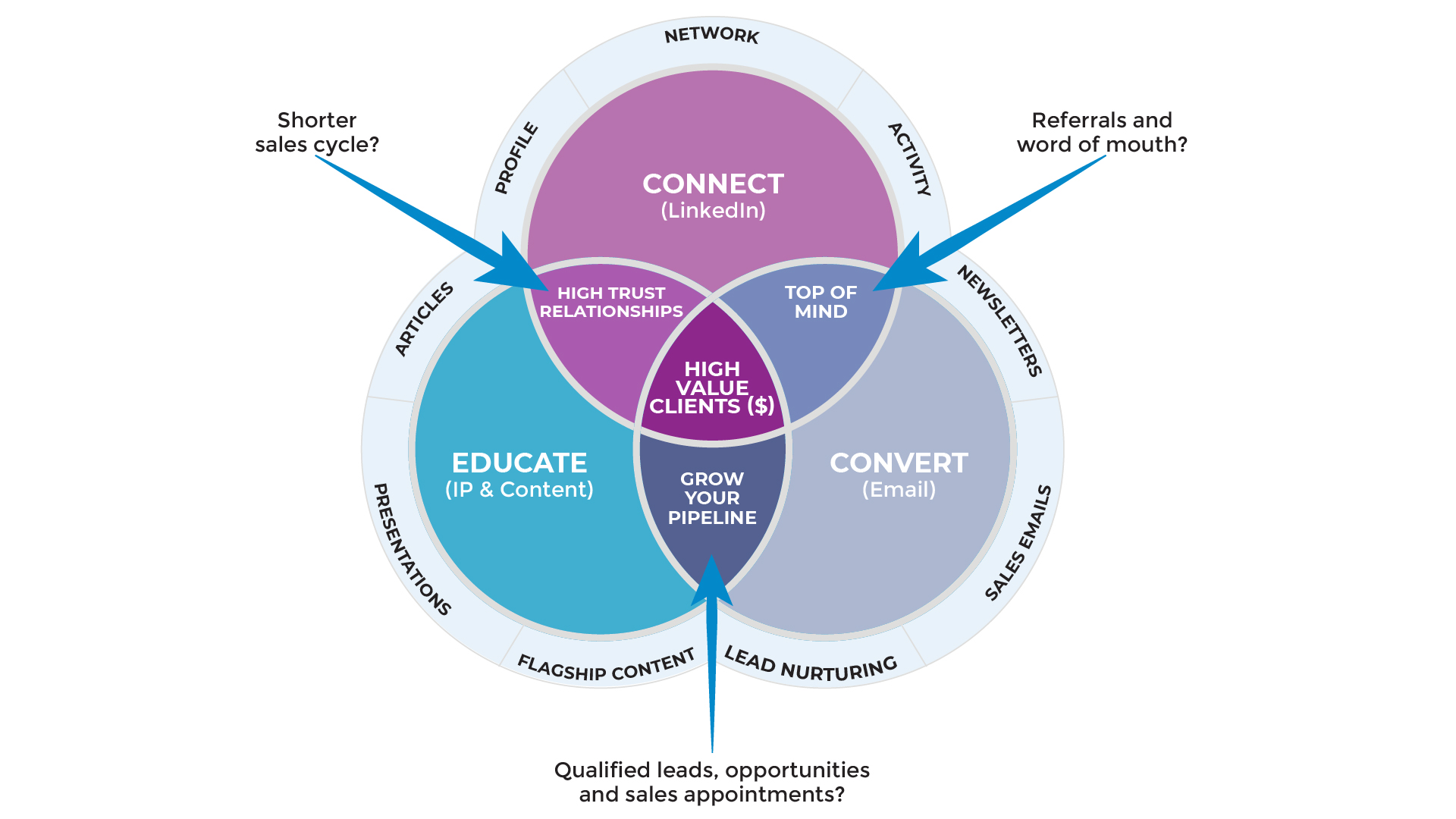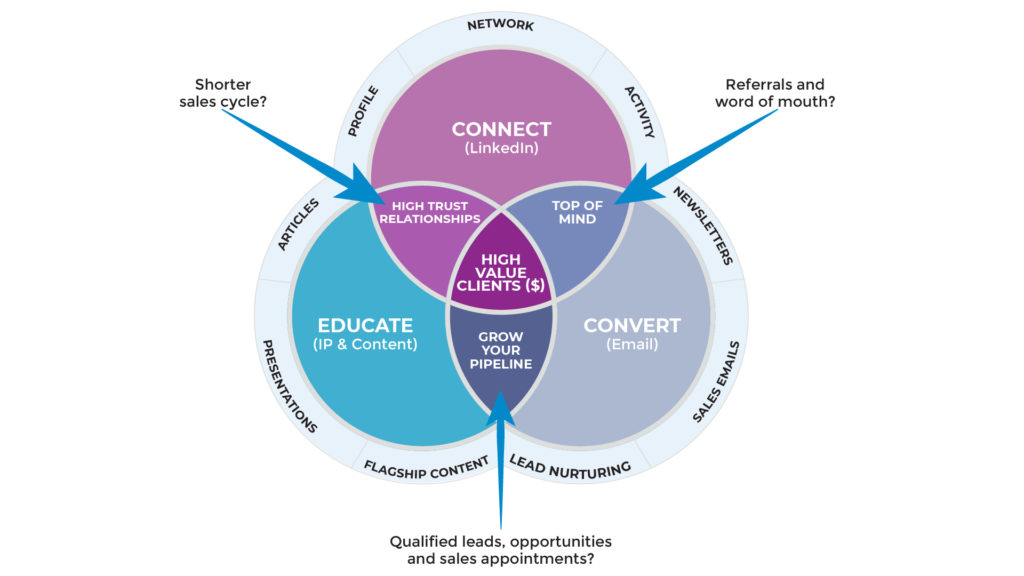 PS. When you're ready, here are 6 ways we help
consultants & advisors

grow:

1. Web Strategy Planning Template (PDF). Our flagship 1-page tool we co-created with David Meerman Scott. It's been downloaded over 1 million times and featured on Forbes.

2. Read a free chapter from our book. Web Marketing That Works --- an Amazon #1 best seller.

3. Join the private group on Facebook. Access free training resources, and hang out with 2,300+ peers.

4. Discover your marketing score. Take the 40 point Marketing Scorecard (in < 6mins) and get a customised report.

5. DIY for $7. Get the Complete 50+ Script Library for connecting with people to winning clients.

6. Let's brainstorm how to fill your marketing funnel.

DM the word "INTERESTED"

via Messenger

 or 

book a 20 min slot to talk

 on Zoom.