Should I use personal or business social media account?
Here's my Facebook Live from Tugun on the Gold Coast.
Here are the questions I answer
#1. Do you think it is best to build my social media presence under my personal name or business name or both? (I currently have both but need to streamline to one ideally)
~  from Nadine in Sydney
#2. Secondly as I am building my email list currently is there a specific product you would recommend to manage my email communications/ marketing e.g. Campaign Manager?
~  from Nadine in Sydney
#3. What is the definition on "anchor blog posts"?
~  from Rosario in Spain
Subscribe
Join our Bluewire Bot to get notified of our next Facebook Live.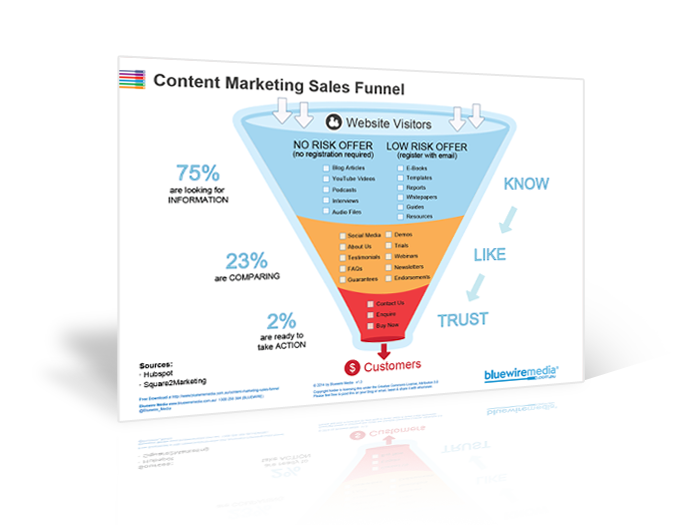 Content Marketing Sales Funnel
Your content marketing sales funnel is all about getting people to know, like and trust you by nurturing them with the right information at the right time.