Why you should publish content online [#90]
Updated on October 17th, 2019
[Harrison, New York, USA]
When you publish content online, it opens up all sorts of interesting opportunities and friendships.
VIDEO – Publish content online
TRANSCRIPT
Hi folks Adam Franklin here. I'm just reflecting on the couple of days I've spent in St. Louis at the Mastermind. And one of the things I just love about content marketing, or digital marketing, or the internet is the fact that we can actually just publish stuff to the web and get connected with so many interesting people, not only in our home city but all around the world.
Like when I sent out that Bluewire News asking if St. Louis was pronounced "Saint Louey" or "Saint Lewis", tons of people wrote back to me. A lot of people from the town, people that had grew up in the town; interesting stories of people's grandparents who grew up in St. Louis.
Actually being at the Mastermind and connecting or reconnecting with old friends, and meeting new people all through the power of online marketing.  Now I've taken a flight to New York, and I'll be catching up with some other people in some other masterminds that I'm a part of that I've not actually met in person before, but we've collaborated, we've spoken on Skype, we've done business together.
So it's really exciting. I'm going to give you more updates, but that's been what I've been reflecting on, on the two hour flight to New York, yeah.
Hope you're well, I'll give you more of an update later.
MY MARKETING METHODOLOGY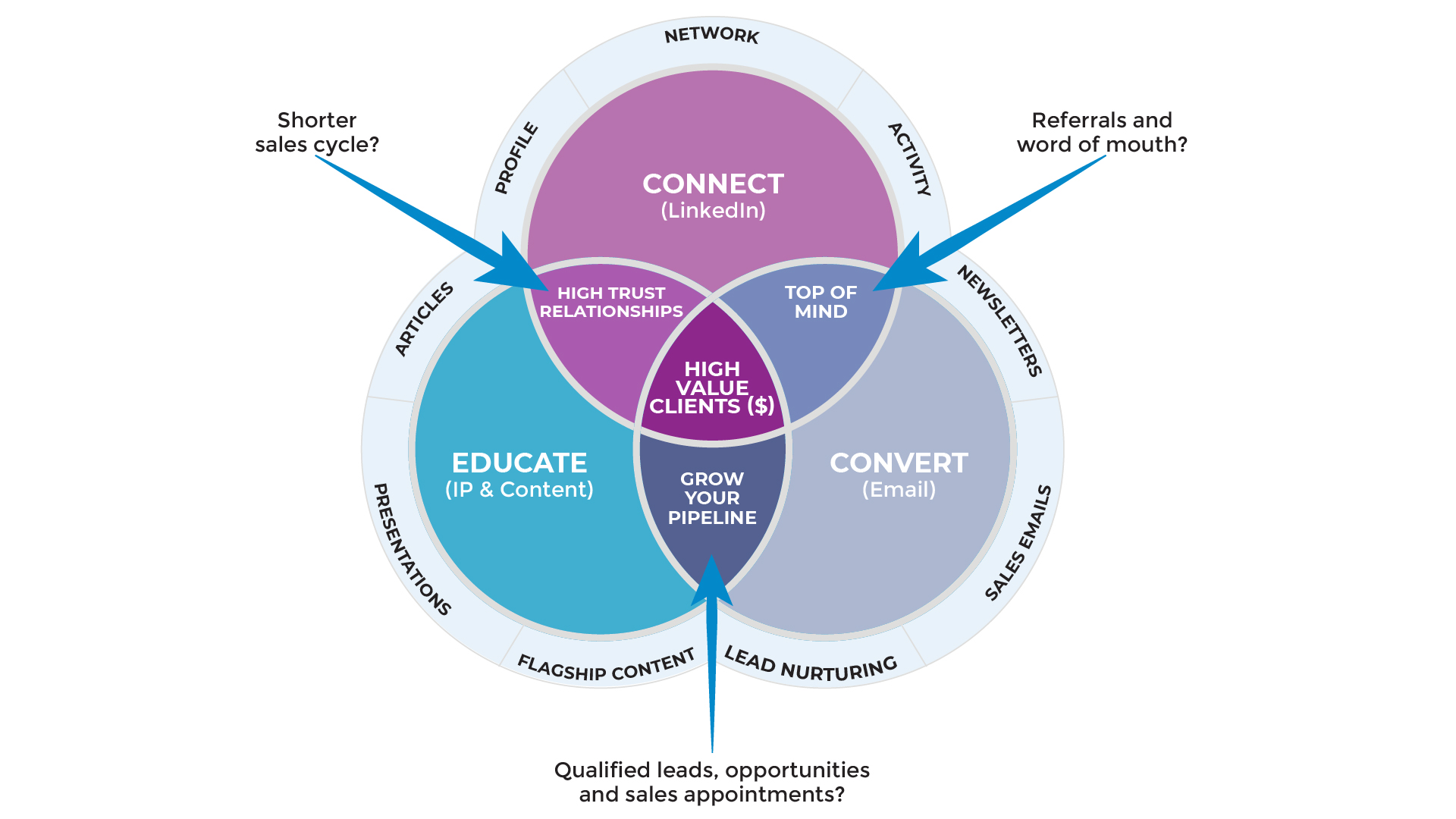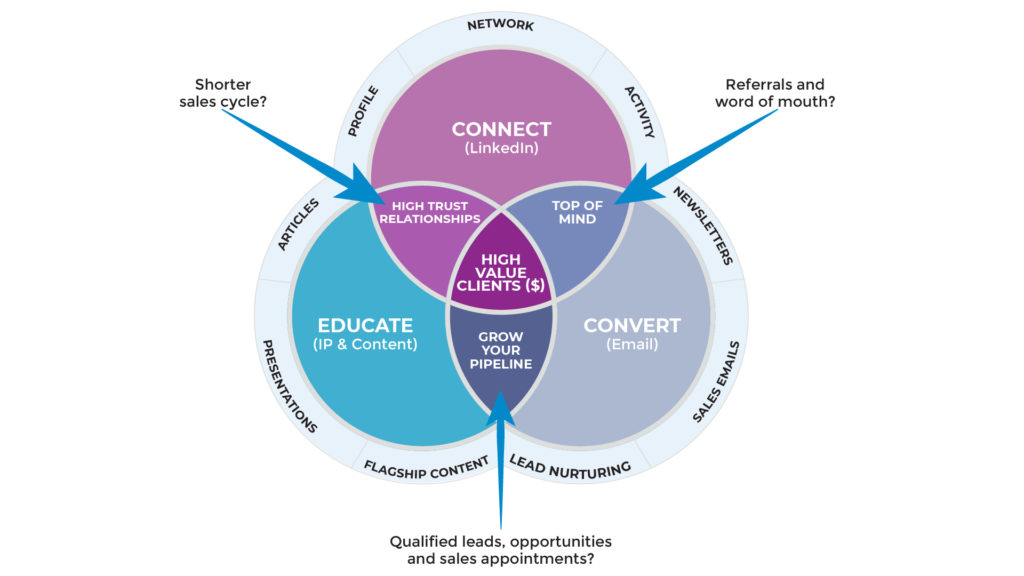 PS. When you're ready, here are 6 ways we help
consultants & advisors

grow:

1. Web Strategy Planning Template (PDF). Our flagship 1-page tool we co-created with David Meerman Scott. It's been downloaded over 1 million times and featured on Forbes.

2. Read a free chapter from our book. Web Marketing That Works --- an Amazon #1 best seller.

3. Join the private group on Facebook. Access free training resources, and hang out with 2,300+ peers.

4. Discover your marketing score. Take the 40 point Marketing Scorecard (in < 6mins) and get a customised report.

5. DIY for $7. Get the Complete 50+ Script Library for connecting with people to winning clients.

6. Let's brainstorm how to fill your marketing funnel.

DM the word "INTERESTED"

via Messenger

 or 

book a 20 min slot to talk

 on Zoom.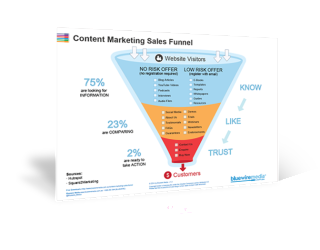 Content Marketing Sales Funnel
Your content marketing sales funnel is all about getting people to know, like and trust you by nurturing them with the right information at the right time.