Quick question (+ free book) – Bluewire News
Updated on January 3rd, 2020
Bluewire News – 21st Feb 2015
Join 16,361 marketers, and subscribe to our weekly Bluewire News emails here
Quick question…
If you've got a sec, we'd love to know:
What is your biggest struggle with social media?
Please hit reply to tell us.
(And we've got a free marketing book, appropriately called "Ask" by Ryan Levesque to give away to the first 50 people who respond.  It's all about asking a 'quick' question). Thank you.
In exciting news, the Bluewire blog was named No.1 on Australia's best business blogs for 2015 by Smart Company. Thanks for your readership and support, it means a lot to us. Of course this was a team effort of guest contributors, podcast guests, mentors and you, the reader. Toby's posted our thank yous in this post.
On blogs…
Toby wrote this guide How to Create Your Guest Blogging Strategy [with a 5 step template] for ProBlogger.
Will Blunt wrote this epic, useful guide How to Create an Infographic with Piktochart (A Step-by-Step Process) for the Bluewire blog.
I wrote Email marketing for small business: 7 essential emails every business owner needs to send for Australian Businesswomen's Network.
On the Web Marketing That Works podcast…
Special guests on the show include:

Ep 057 Mark Carnegie from MH Carnegie & Co
"A group of people can come up with a better decision than any individual." ~Mark Carnegie (tweet this)
Ep 058 Gini Dietrich from SpinSucks
"Web marketing is all about relationships." ~Gini Dietrich (tweet this)
Ep 059 Jaime Tardy from The Eventual Millionaire
"Give yourself time to achieve your dreams because it definitely takes effort." ~Jaime Tardy (tweet this).
Please subscribe via iTunes and if you're reading this on your phone, download a few eps and check it out. We'd love to know your thoughts.
Events…
Also, three of our favourite business teachers Jim Collins, Liz Wiseman and Verne Harnish are coming to Australia next month (Tues 3rd & Thurs 5th March) for The Growth Summit. Tickets have nearly sold out so check out the agenda if you're interested.
On the topic of business growth, Siimon Reynolds is hosting a free webinar over at The Fortune Institute on how to grow sales. It's on Thurs Feb 26, 2015 at 11:00 AM (Syd).
Finally we are sending this Bluewire News via Infusionsoft now, as part of a software upgrade we've been rolling out. If for some reason you find anything out of whack with the formatting or delivery of today's email, it would be very useful if you could drop us a line to let us know.
That quick question again: What is your biggest struggle with social media?
Cheers,
Adam and Toby

OUR MARKETING METHODOLOGY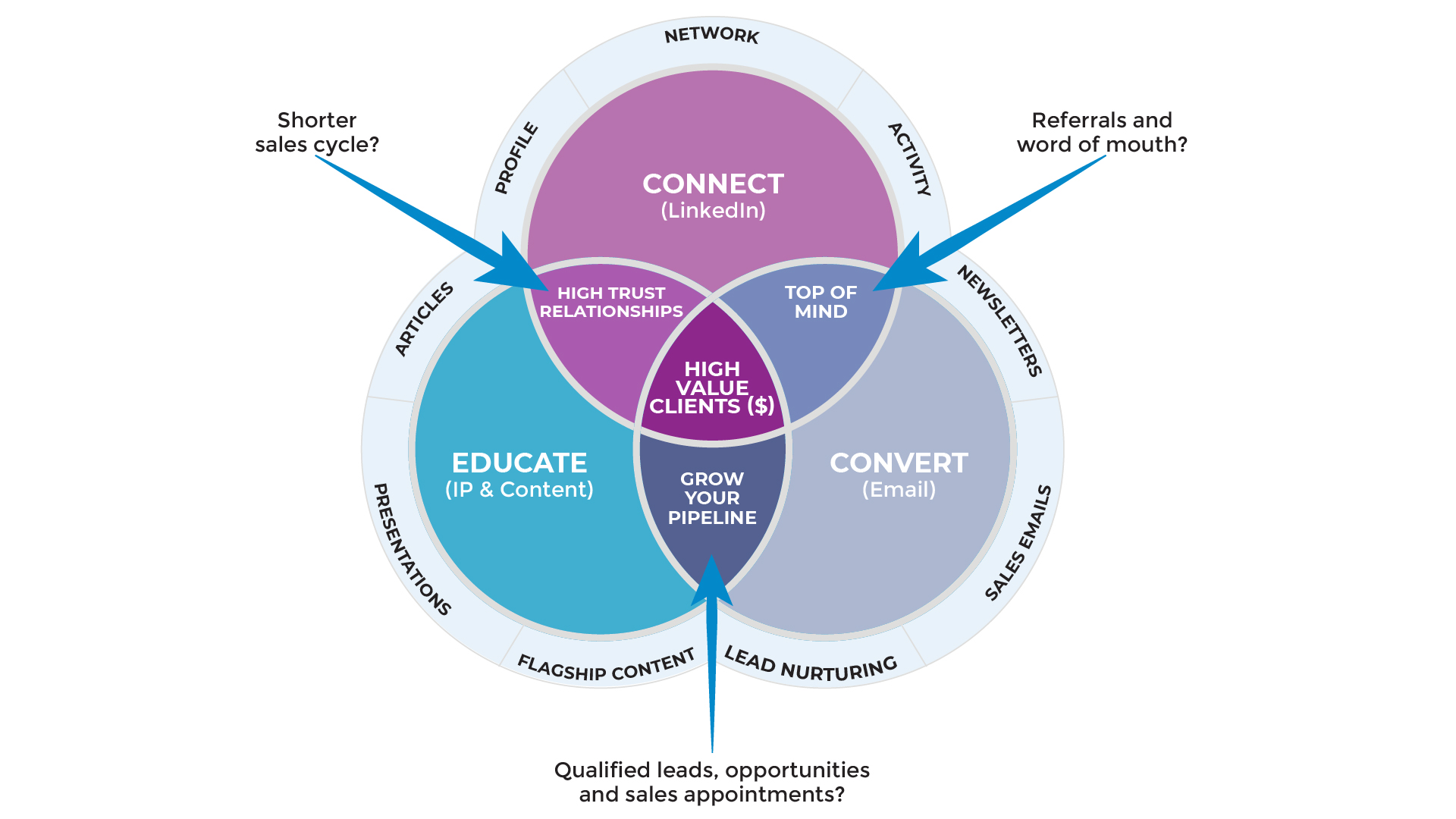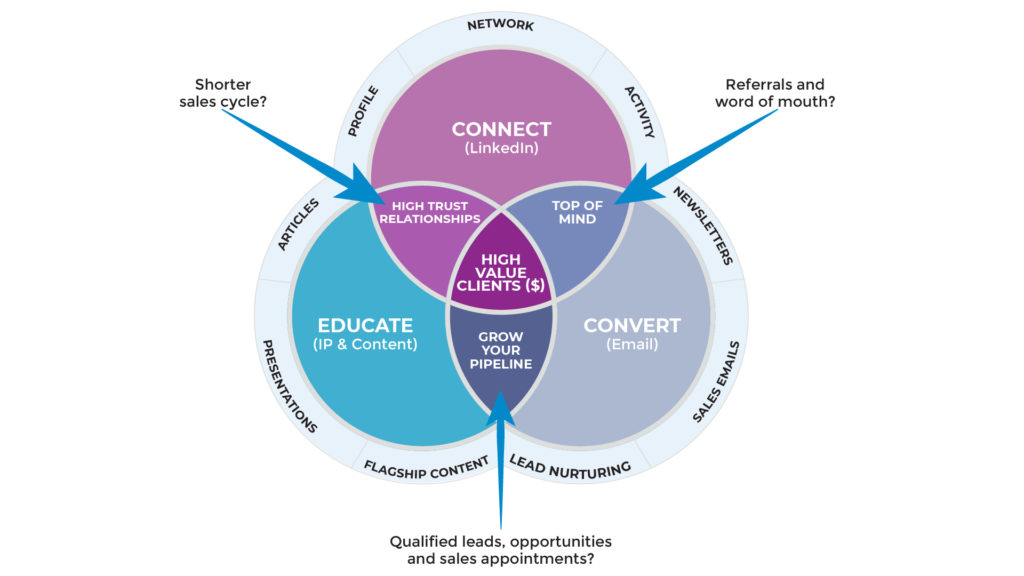 PS. When you're ready, here are 6 ways we help
consultants & advisors

grow:

1. Web Strategy Planning Template (PDF). Our flagship 1-page tool we co-created with David Meerman Scott. It's been downloaded over 1 million times and featured on Forbes.

2. Read a free chapter from our book. Web Marketing That Works --- an Amazon #1 best seller.

3. Join the private group on Facebook. Access free training resources, and hang out with 2,300+ peers.

4. Discover your marketing score. Take the 40 point Marketing Scorecard (in < 6mins) and get a customised report.

5. DIY for $7. Get the Complete 50+ Script Library for connecting with people to winning clients.

6. Let's brainstorm how to fill your marketing funnel.

DM the word "INTERESTED"

via Messenger

 or 

book a 20 min slot to talk

 on Zoom.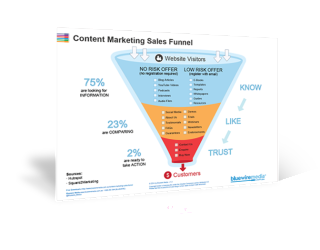 Content Marketing Sales Funnel
Your content marketing sales funnel is all about getting people to know, like and trust you by nurturing them with the right information at the right time.