WMTW 096: Robert Coorey from Feed A Starving Crowd [podcast]
Podcast: Play in new window | Download
Subscribe: RSS
"The biggest mistake is people not going to their starving crowd." Robert Coorey (Tweet this)
In this episode I chat to Robert Coorey about digital marketing, email funnels and much more.
Show-notes:
Key points
Robert is the Author of the book "Feed A Starving Crowd: More than 200 Hot and Fresh Marketing Strategies to Help You Find Hungry Customers." 
Having a starving crowd makes a business easier and less competitive.
Robert's marketing is about creating a product that already has demand and focussing on it.
Sell the product before it is created.
Here are the steps in creating a business based on feeding a starving crowd:

Find if there is a starving crowd
Create the main course (marketing funnel)
Scale up

Tips on Copywriting

Create an element of surprise
Tweak the language to create a twist

Content marketing has a large audience, therefore increasing scalability and reach.
Social Media is a great way of selling but only in the right context.
People mentioned
Links mentioned
Get in touch with Robert
Did you like this podcast?
If you liked this podcast, please click to tweet this show >>
Subscribe
We would love you to subscribe to Web Marketing That Works and please leave your honest reviews via:
Stitcher radio
iTunes
SoundCloud
Bonus 33 Free Templates
Download the 33 free templates from our new book.
Or order the book online: Web Marketing That Works: Confessions from the Marketing Trenches (Wiley 2014).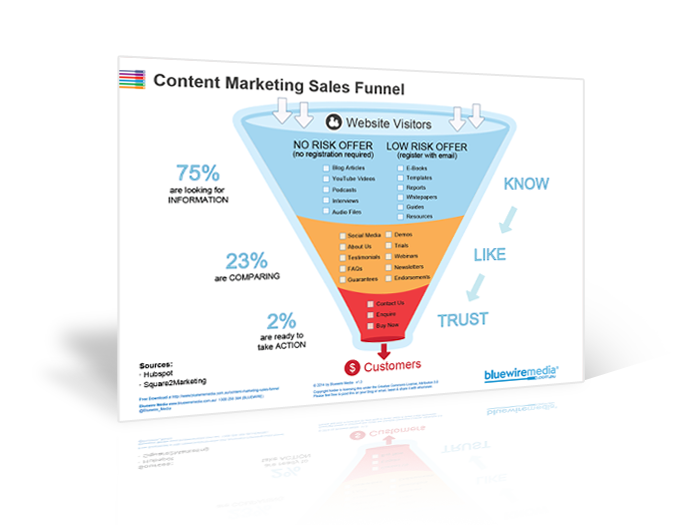 Content Marketing Sales Funnel
Your content marketing sales funnel is all about getting people to know, like and trust you by nurturing them with the right information at the right time.