How to run a digital marketing agency
Here is my Facebook Live on how to run a better digital marketing agency. Join our Bluewire Media page and get notified by our FB bot when I go live for our next session.
How to run a better digital marketing agency
In this session, I do live Q&A, and answer reader questions like:
How would you manage the content for a client? Do you just help set strategy and content, set up regular recording times etc and then help guide them and keep them accountable?
How do you get paid enough for the value we bring, converting enquiries into sales, coming up with more products/services for repeat business?
What tools and programs do you recommend to manage the process?
How to you pitch and obtain clients?
How to get clients to trust the process when everything is

digital

?
Plus type YES in the comments and Ill send you our brand new template (still in beta) called Digital MarketingMethodology Template. In the video, I explain how to use it to win more clients, more easily.
Join me for my next Facebook LIVE
Get notified by liking our Bluewire Media page.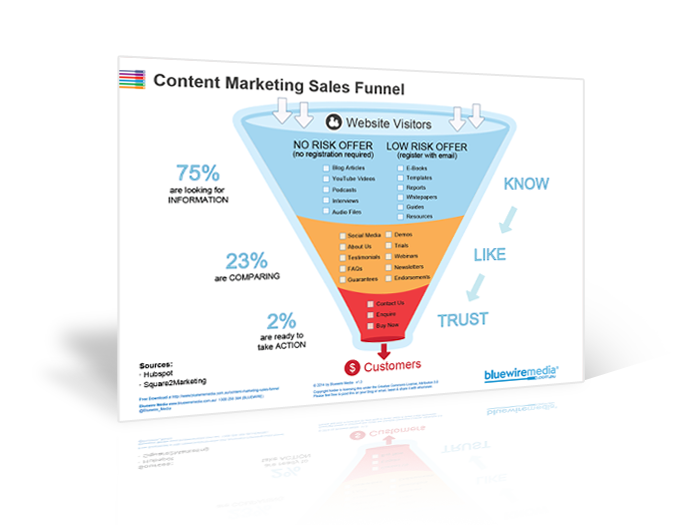 Content Marketing Sales Funnel
Your content marketing sales funnel is all about getting people to know, like and trust you by nurturing them with the right information at the right time.