User Review: My Saasu experience🔥
Updated on November 26th, 2019
My Saasu experience
After my post last week on our experience with the different accounting systems (MYOB vs Netsuite vs Saasu), I wanted to follow up with more detail about working with Saasu (or @Saasu).
I must admit I was a little nervous when I rang, but my Saasu experience was fantastic.
The website looked good, the accounting feature list definitely favoured them, and the reviews I found were pretty positive from users and bookkeepers. So my expectations were high and I was really hoping not to be disappointed…
Thankfully, I wasn't.
Getting started:
I called them and a HUMAN answered. Within 3 rings. Tick.
It was Tony Hollingsworth – Chief Happiness Office of Saasu. Tick.
In a 15 minute discussion, I outlined my criteria and he said that yes they were capable of handling all of that plus a few other features like live bank feeds etc. Tick.
Mobile phone access? He had to check with another staff member, then came back and said that the iPhone app was going to be launched in 2 weeks. Tick. (now live)
A key issue for me was the transition time from MYOB to Saasu: a 15 minute process to get your base data across. Mmmm – I was a little sceptical but prepared to give it a shot.
Integration with Highrise (CRM) and Basecamp (Project management)? Yep – through a cloud platform called OneSaas. Mmmm – I'd have to check what this was about.
Cost? $25 per month. But free while you upload all your data and make the transition! Tick.
What has happened since I opened the trial account:
Uploaded core data (but not transaction data because we chose not to do so) into the free account from MYOB in 15 mins.
Customised the invoice and statement in an afternoon.
Spoke with OneSaas and had the integration with Highrise complete in 2 days (we had a few synchronising issues which were quickly resolved).
Refined our chart of accounts.
Only a couple of hiccups through the process, which were handled extremely efficiently by the Saasu team.
Paid for the first 12 months in advance (and received a month or 2 free).
It wasn't all perfect, but nothing like a deal breaker in sight:
We had some issues with our Commbank data feed, but the support was really responsive and it was fixed quickly. (A paypal data feed is also on the cards which is great news)
No default invoice payment terms set up for customers.
Employee data (leave/bank accounts/TFNs etc) had to be manually entered – not a deal breaker for us with only 6 full timers.
End result:
We were completely operational in the new system in 5 working days and this would have been a lot quicker without a whole lot of cleaning up of databases etc that needed to happen at our end.
Tony said to me that Saasu's mission is to deliver an extreme value web accounting system. After 2 weeks I was convinced but 3 months later, I can't agree with him more.
Plus I've got a gut feeling that this is just going to continue. Thanks to Marc (the CEO), Tony and the Saasu team for a great product and great support. Fingers crossed I may have found an end to the constant switching between systems!
[Side note]
When I told Sam, one of our developers, about Saasu, he went home and set it up for his fiancee's Brisbane mobile beauty business immediately!
MY MARKETING METHODOLOGY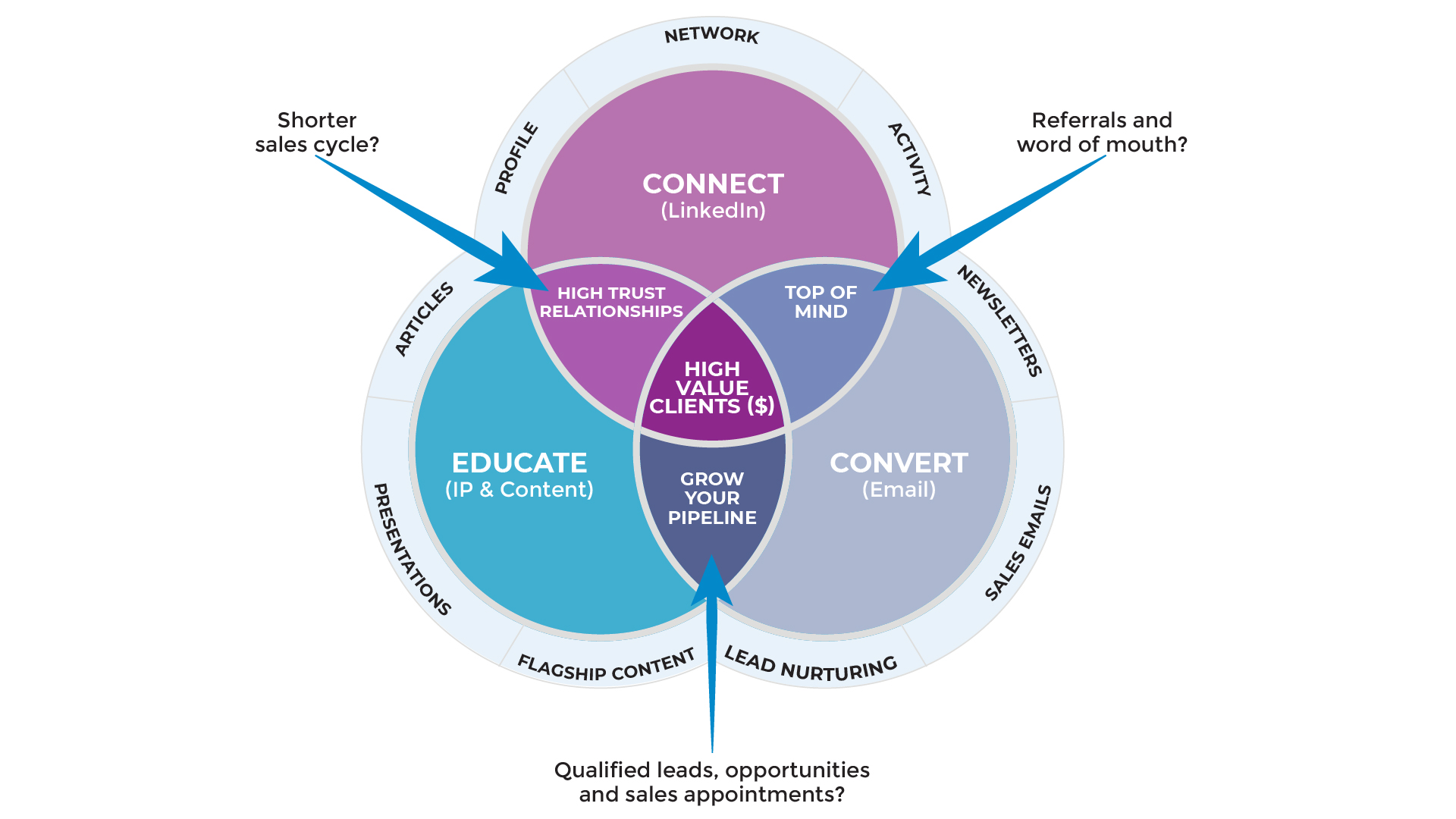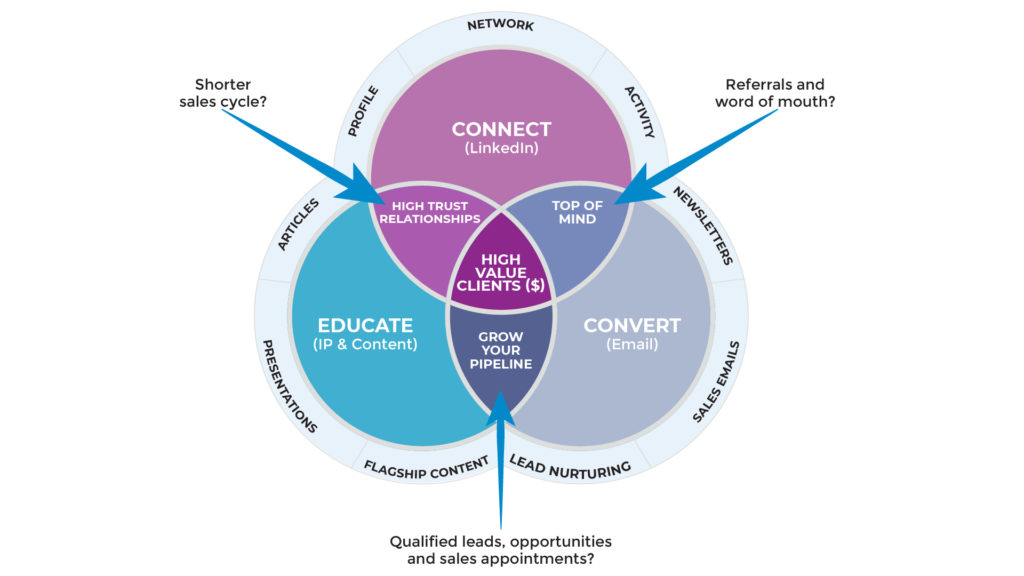 PS. When you're ready, here are 6 ways we help
consultants & advisors

grow:

1. Web Strategy Planning Template (PDF). Our flagship 1-page tool we co-created with David Meerman Scott. It's been downloaded over 1 million times and featured on Forbes.

2. Read a free chapter from our book. Web Marketing That Works --- an Amazon #1 best seller.

3. Join the private group on Facebook. Access free training resources, and hang out with 2,300+ peers.

4. Discover your marketing score. Take the 40 point Marketing Scorecard (in < 6mins) and get a customised report.

5. DIY for $7. Get the Complete 50+ Script Library for connecting with people to winning clients.

6. Let's brainstorm how to fill your marketing funnel.

DM the word "INTERESTED"

via Messenger

 or 

book a 20 min slot to talk

 on Zoom.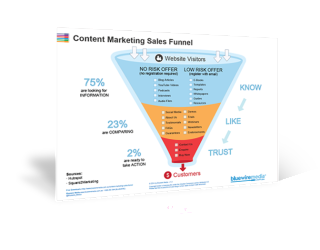 Content Marketing Sales Funnel
Your content marketing sales funnel is all about getting people to know, like and trust you by nurturing them with the right information at the right time.