Saying no in marketing [#92]
Updated on October 20th, 2019
[Harrison, New York, USA]
What you say no to is just as (if not more) important than what you say yes to.
VIDEO – Saying No in Marketing
TRANSCRIPT – Saying No in Marketing
Hey folks, it's Adam Franklin again here in Harrison in New York and just been reflecting on this run, listening to some audio books on stoicism.
But anyway, what it got me thinking about is how what you do in marketing is important, but it's often more important what you don't do and what you're consciously saying no to. Because firstly, one, you want to just kind of stick to the path and give something enough time to work, as I've talked about in previous videos, but also there's a great cost involved in being one of the experimenters or the initiators with any new technology or technique.
Now there's a lot of reward too if you get it right, but there's also a lot of learning and time and effort and expense in getting it right. So when you see people that seem to be a lot further ahead than you, just bear in mind that one, they have invested a lot of time and effort and money into being there. But also there's possibly a lot of benefit in just being a step or two back from them.
Follow the path of others
Wait till they've worked it out. Wait till they share it with you, and then just follow the path so you don't have to think as much, especially if you're not a full time marketer. Like I'm talking to consultants and advisors and professional services people, medical practitioners, whatever.
You're an expert in your field. So it's not about you becoming an expert in marketing. It's listening to experts and following the path of what somebody lays out for you, as long as you know, like, and trust them, and you believe that that technique sits well with you. So that's my thoughts for today.
I'll talk to you soon, see you.
MY MARKETING METHODOLOGY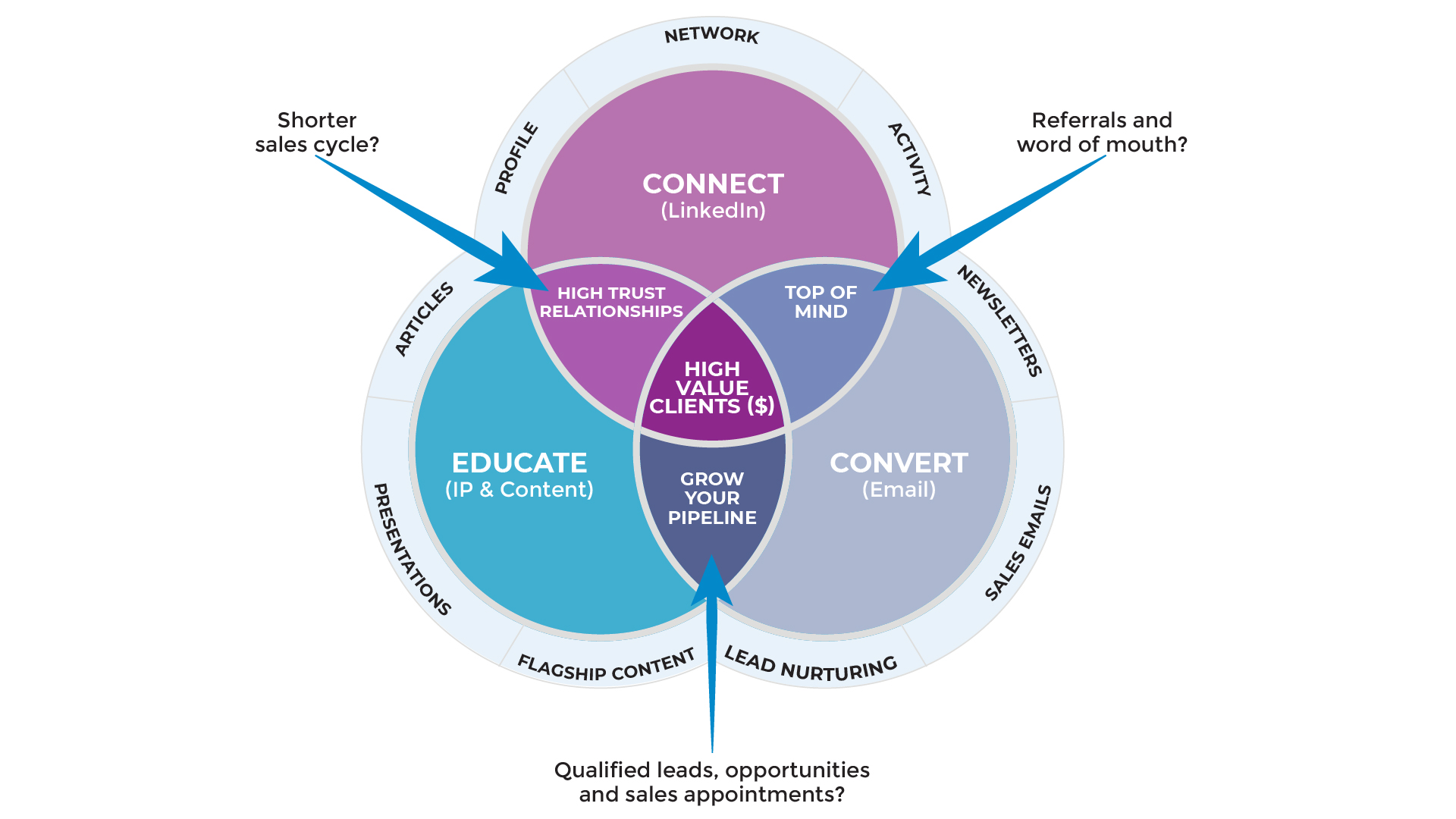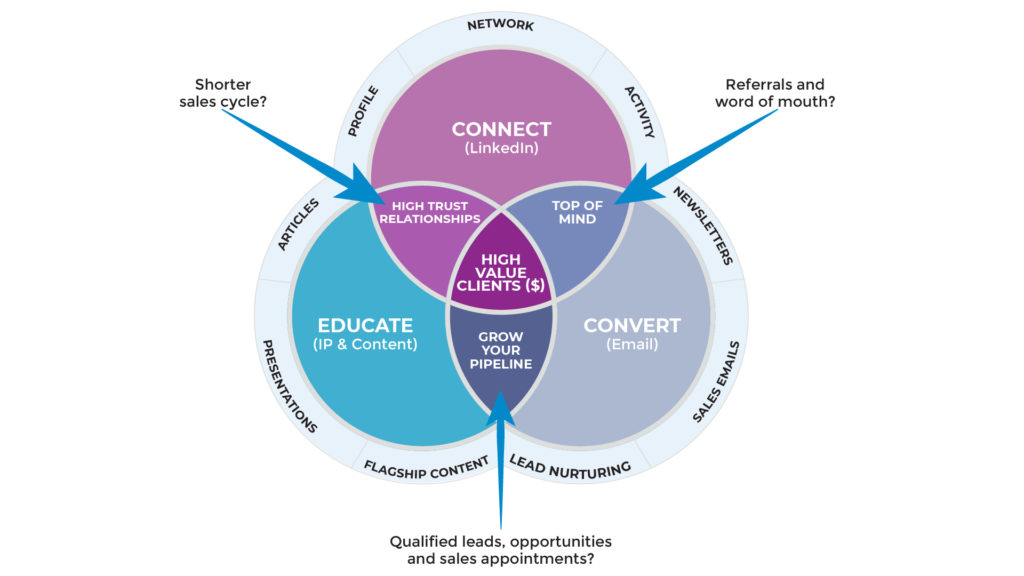 PS. When you're ready, here are 5 ways help
consultants & advisors

grow:

1. Web Strategy Planning Template (PDF). Our flagship 1-page tool we co-created with David Meerman Scott. It's been downloaded over 1 million times and featured on Forbes.

2. Read a free chapter from our book: Web Marketing That Works --- an Amazon #1 best seller.

3. Join my private invitation-only group on Facebook. Get to know us better and hang out with your peers.

4. Watch my pitch-free 17 min 'LinkedIn Crash Course for Consultants' and get 10 PDF Guides when you register.

5. Book a Digital Growth Session.  We can hop on a 15 minute call to explore how you can win high-value B2B clients!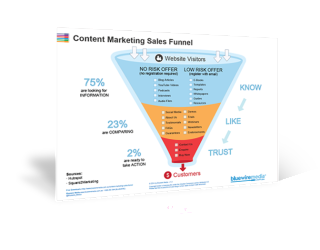 Content Marketing Sales Funnel
Your content marketing sales funnel is all about getting people to know, like and trust you by nurturing them with the right information at the right time.