Scripts + templates for connecting with people online
Updated on January 3rd, 2020
Bluewire News – 26th Feb 2015
Join 33,303 marketers, and subscribe to our weekly Bluewire News emails here
There are plenty of useful templates for you today on the topic of how to connect with people online… which is the most underrated (yet important) part of web marketing!
I'm referring you to the best person in my network to share these resources — a guy called John Corcoran.  I know you like the downloadable templates first, so go ahead and get your hands on John's premium material.
These scripts + templates for connecting online includes:
5 Killer "Cold Email" Scripts
How to Increase Your Income in 14 Days by Building Relationships with VIPs, Even if you Hate Networking
Top 10 Tools for Networking Online
and lots more…
Now for the full story ;)
Regular readers know that I am a student of building relationships online — in my mind it's the most critical aspect of web marketing. Despite its negative connotations, 'networking' isn't about being a business card slinging pest (or a serial LinkedIn requester).  Being effective is all about genuinely helping people and adding value to them without keeping score or expecting anything in return.
More about John Corcoran…
I 'discovered' John last year when he wrote a guest blog post for Noah Kagan (who I've introduced to you on this newsletter before). I immediately paid attention.  John had been a speech writer for the White House, was a renowned connector and seemed incredibly humble at the same time. I was fascinated by all three attributes.
So I put my own personal outreach strategy in place and spent a few months digesting John's material and applying what I'd learnt.  I reached out a few times and exchanged emails and tweets. Long story short, John agreed to come on our podcast to share his story.
Listen in to my podcast chat with John Corcoran >>>
"A sincere complement is always appreciated." ~John Corcoran (Tweet this)
But wait there's more… [a webinar with John Corcoran]
One of the best things about the web is that we can reach out to and connect with virtually anyone online, especially via email.  But of course the flip side is that is increasingly difficult to get a response to your email unless you do it right. There is a real art to writing emails that get a response (and in my experience a lot of your success is dependent on the groundwork you put in long before you send the email!)
In my opinion, John Corcoran is a master at this. A former writer in the Clinton White House, John knows how to connect with influencers and VIPs using email.  In fact, he's also worked as a speechwriter to the Governor of California, for Steven Spielberg at DreamWorks SKG and with startups in Silicon Valley.
Thanks to connecting with John personally, he has agreed to give us a free training session on how to connect with influencers online.
Webinar with scripts + templates for connecting online
I am hosting a webinar with John called "How to Cold Email any VIP".

Depending on where you'll be, it's on:
Wednesday, March 4th (AEST) 11am-12pm AEDT (Sydney)
Tuesday, March 3rd (PST) 4pm-5pm
Tuesday, March 3rd (EST) 7pm- 8pm
Thanks to fun timezone differences, this is where it gets tricky, so please just check and convert the time to your local timezone.
You can register here for free >>
On this free webinar, you'll learn:
The 5 things you MUST do if you want your emails to be opened, read and responded to by VIPs you admire.
How to go from getting your email opened to building a genuine relationship.
How to go from a genuine relationship to building your income based on these relationships with VIPs.
John will also share 5 of his best email templates you can use to connect with the VIPs you want to build relationships with.
Scripts and templates for connecting online
John has received some great feedback for his webinars: "I thought it was outstanding!
I've attended John's webinar before which is why I am recommending it to you.  I'll be live on the call too, so if you have questions for either me or John, we'll be there to answer them for you.
Cheers,
Adam and Toby


OUR MARKETING METHODOLOGY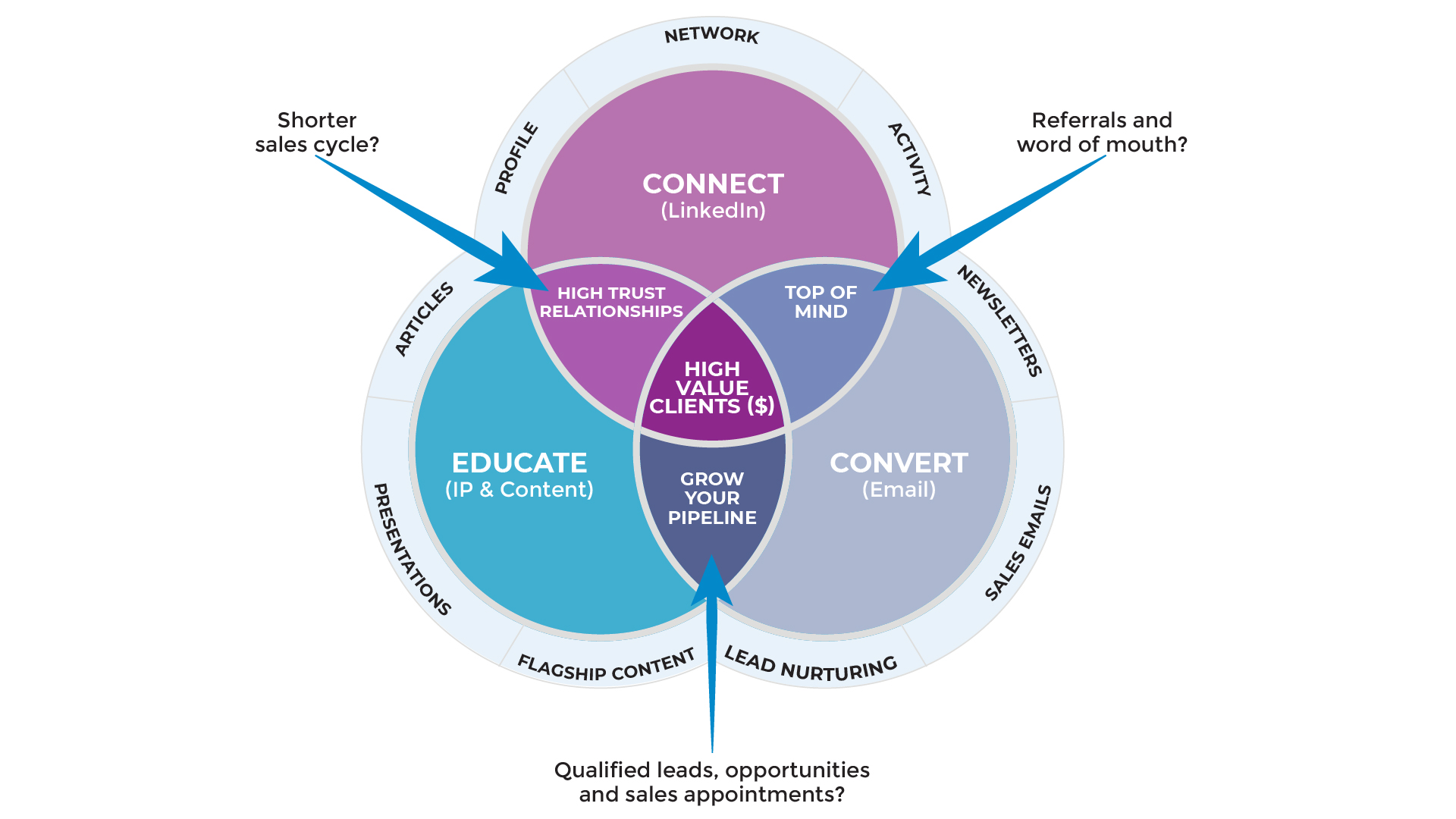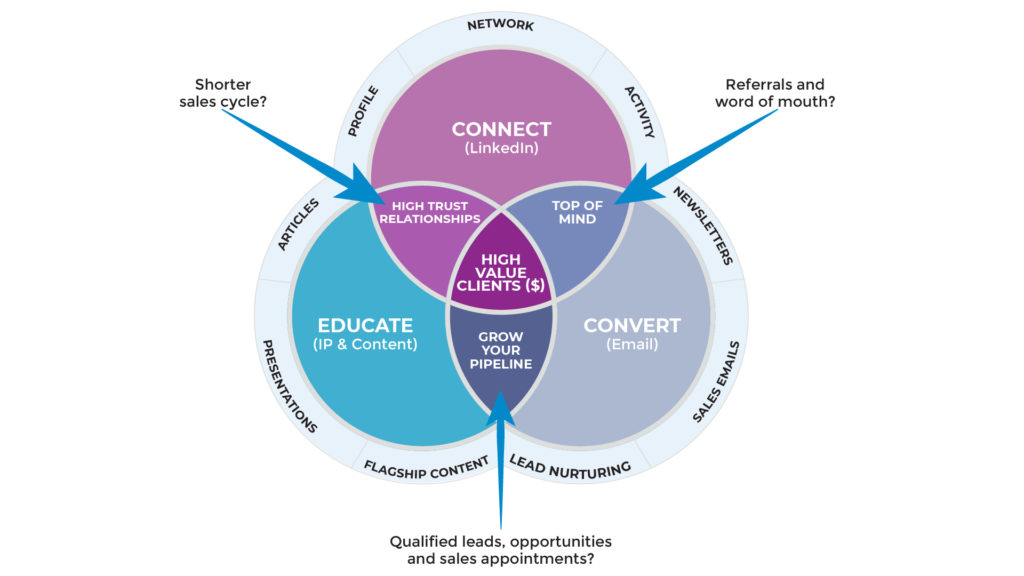 PS. When you're ready, here are 6 ways we help
consultants & advisors

grow:

1. Web Strategy Planning Template (PDF). Our flagship 1-page tool we co-created with David Meerman Scott. It's been downloaded over 1 million times and featured on Forbes.

2. Read a free chapter from our book. Web Marketing That Works --- an Amazon #1 best seller.

3. Join the private group on Facebook. Access free training resources, and hang out with 2,300+ peers.

4. Discover your marketing score. Take the 40 point Marketing Scorecard (in < 6mins) and get a customised report.

5. DIY for $7. Get the Complete 50+ Script Library for connecting with people to winning clients.

6. Let's brainstorm how to fill your marketing funnel.

DM the word "INTERESTED"

via Messenger

 or 

book a 20 min slot to talk

 on Zoom.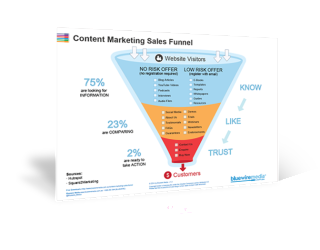 Content Marketing Sales Funnel
Your content marketing sales funnel is all about getting people to know, like and trust you by nurturing them with the right information at the right time.