What's the Secret of LinkedIn Marketing? [#122]
LinkedIn marketing strategy
[Manly Beach, Sydney, NSW, Australia]
VIDEO: What's the secret of LinkedIn Marketing?
How to use LinkedIn for business
TRANSCRIPT:
The question today is:
What's the secret of LinkedIn marketing?
Now this is the question I'm often asked by people on Quora, by people on LinkedIn and by private coaching clients. Now it's quite simple really. In a nutshell, the secret of LinkedIn marketing is to actually get people off LinkedIn and into the real world, whether that's meetings, phone calls, or even just an email relationship. So you've got to remember LinkedIn is a super powerful network of professionals, or business owners.
There's millions and millions of people, and in fact often tens of thousands of your ideal prospects are on LinkedIn.
How to generate B2B leads on LinkedIn
LinkedIn is a great tool for finding people, tracking them down and initiating the relationship. But once it's been initiated, you need a systematic, methodical approach to actually getting people into an even more business related environment. Once you connect with people, typically they will have published their email address and often their phone number and their contact details.
LinkedIn B2B social selling
Don't be afraid to actually take the relationship from LinkedIn and move it over to email and move it over to a phone conversation, or even initiate a meeting. This way, you are in a means of communication that's a lot more real-time and a lot more personal than just LinkedIn.
Is LinkedIn a good sales & marketing tool? (Yes but email, phone & meetings are better.)
People don't log onto LinkedIn every day, but people are on email every day. People answer their phone most days and people are open to meetings if you're the right fit and there's a specific agenda, and there's a specific thing that you can discuss. And where you might be able to help each other.
The secret of LinkedIn B2B lead generation
So the secret of LinkedIn, get people off LinkedIn as soon as you can and have a system and a methodology to follow in order to do that elegantly.
My name is Adam Franklin.  I hope that helps.
Additional LinkedIn blogs and videos
Free LinkedIn PDF Downloadable Guides
PS. Need a LinkedIn marketing keynote speaker?
MY MARKETING METHODOLOGY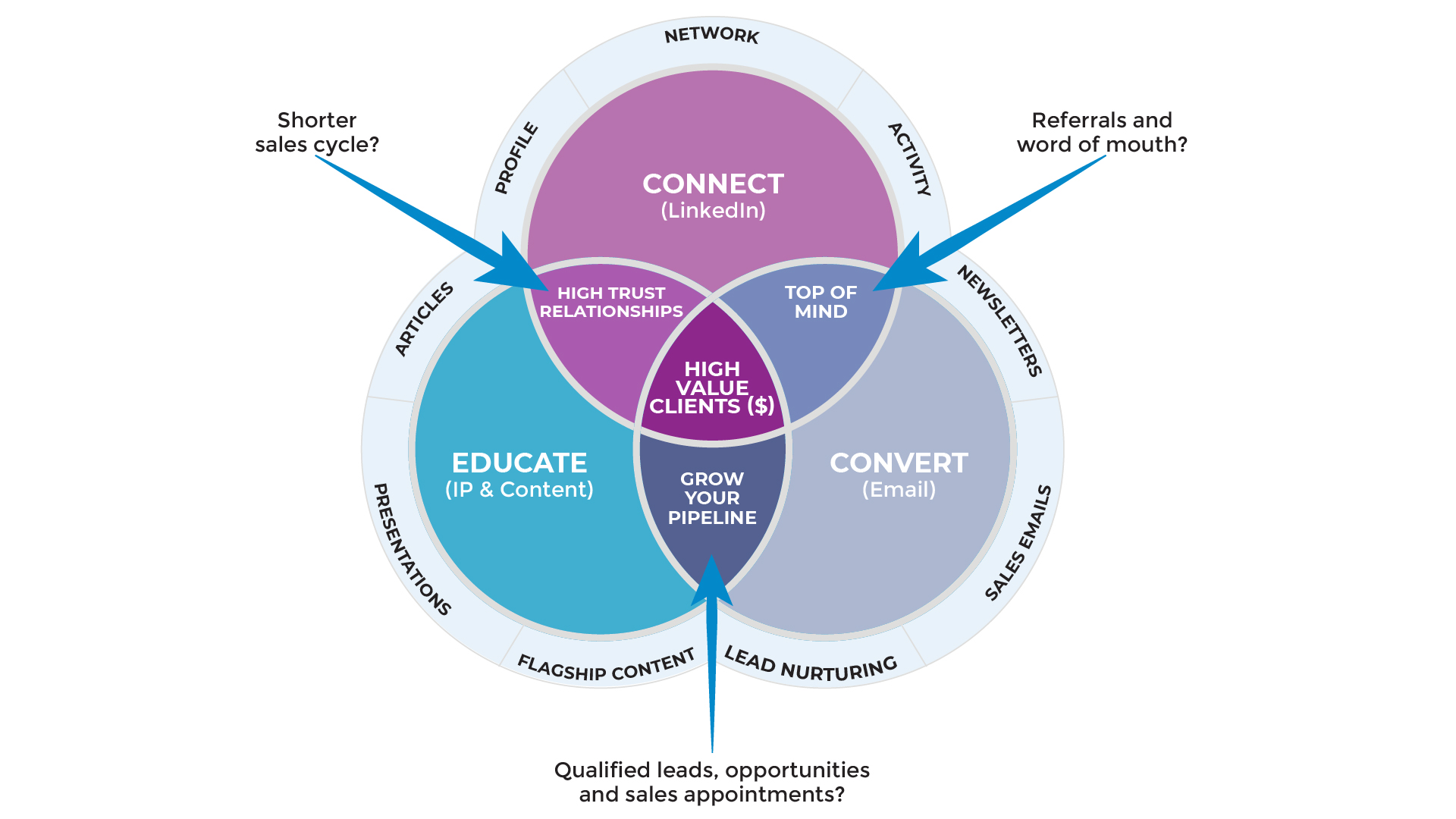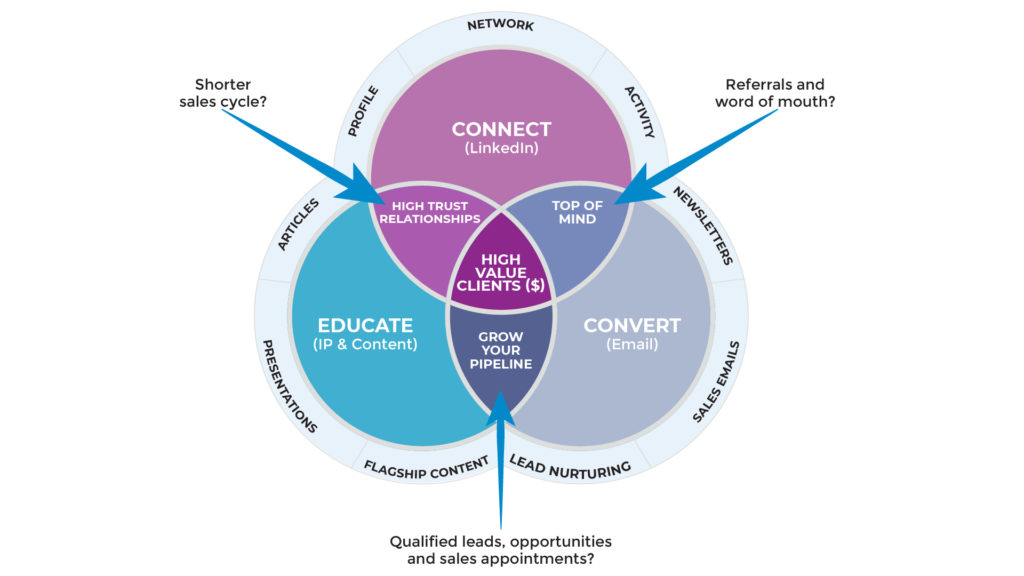 PS. When you're ready, here are 6 ways we help
consultants & advisors

grow:

1. Web Strategy Planning Template (PDF). Our flagship 1-page tool we co-created with David Meerman Scott. It's been downloaded over 1 million times and featured on Forbes.

2. Read a free chapter from our book. Web Marketing That Works --- an Amazon #1 best seller.

3. Join the private group on Facebook. Access free training resources, and hang out with 2,300+ peers.

4. Discover your marketing score. Take the 40 point Marketing Scorecard (in < 6mins) and get a customised report.

5. DIY for $7. Get the Complete 50+ Script Library for connecting with people to winning clients.

6. Let's brainstorm how to fill your marketing funnel.

DM the word "INTERESTED"

via Messenger

 or 

book a 20 min slot to talk

 on Zoom.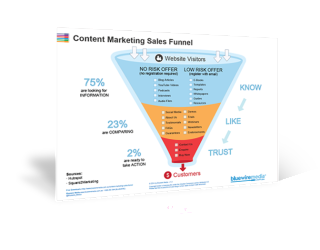 Content Marketing Sales Funnel
Your content marketing sales funnel is all about getting people to know, like and trust you by nurturing them with the right information at the right time.