SEO for Beginners (Search Engine Optimisation)
Updated on June 15th, 2016
Read a 2016 version on how to do SEO for your website here.
SEO expert Llew Jury of Reload Media shares some SEO tips in this interview with Bluewire Media.
What is SEO?
SEO is a method of changing your website to make it appear higher up on the rankings on search engines.
What are the benefits of SEO?
More exposure, greater exposure to leads you may have never seen before and potentially  more sales for your business.
How does Google determine your website's ranking?
Google has an algorithm that factors in what you've done to your website. If you can optimise it for a number of factors in that algorithm, then you're going to come up higher.
What can people do to improve their ranking?
Try some basic things yourself, mainly the keywords in your content. Make sure they match that's the best thing you can do. By having some good keywords, you're going to do well.
SEO Brisbane:  For search engine optimisation that guarantees "Top 10" results on Google, contact Bluewire Media on 1300 258 394.   Bluewire Media is an official partner of Reload Media.

SEO for Beginners – Expert Interview was originally published on Digital Ministry on 22 July 2009.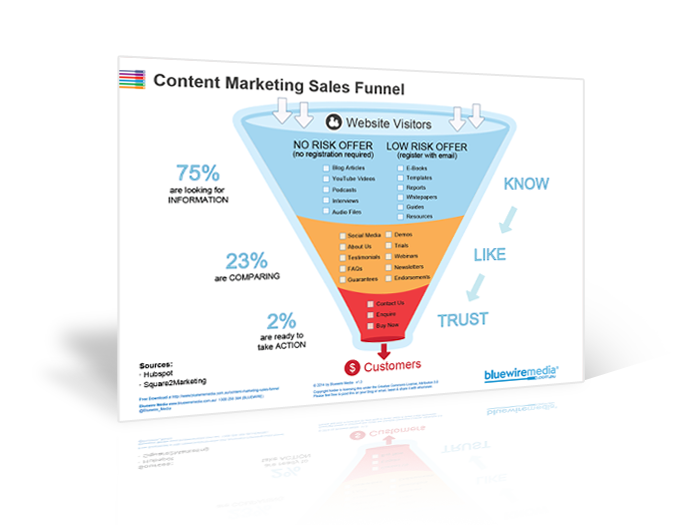 Content Marketing Sales Funnel
Your content marketing sales funnel is all about getting people to know, like and trust you by nurturing them with the right information at the right time.