Our favourites SEO Tools – what are yours?
Updated on December 27th, 2019
My favourite SEO tools
I've learnt a lot in the last 12 months at Bluewire  – I can't believe it's been over a year already!
But one particular area of knowledge has helped me immensely, not only with the work I do here, but also with my side projects – search engine optimisation.
Leaning about the different SEO tools
About six months ago the team had a quarterly priority to take on and participate in some P.D – The goal was to learn something new or extend our knowledge in a topic. I picked SEO.
There was an ulterior motive in this selection since my partner and I had just  launched the website for Home Spa, a mobile beauty & day spa business servicing the Brisbane area. Starting from scratch and having no real client base to build from, we really needed to be found in search engines before any business came our way.
Favourite SEO tools
Just today I've noticed we have improved the rankings for a couple of our targeted keywords which has increased the number of leads, and eventually appointments, we get through the website. I was proud of my ongoing efforts so thought I'd share some of the useful tools I've used along the way.
While they won't necessarily help you get to #1, (I'll leave that to the experts), these tools are super useful in tracking your progress:
Google Analytics
Analytics gives you a plethora of information about how your users are finding your website, what they're doing there and what they had for breakfast the morning they visited (well almost).  I've recently found creating custom reports to be particularly useful. With these we're able to pull out quality information like which particular keywords are resulting in turning visits into conversions (or appointment requests in our case).
Google Webmaster Tools
Another Google product – (yes I love them) is Google Webmaster Tools. It gives you a whole lot more specific information on what your website looks like to Google and where you appear in the index. If you can see the world through the Google Bots' eyes it will go a long way in helping to understand why certain tweaks to your code & copy help your rankings.
SEO Moz
A great tip I got from a  friend over at Reload Media was to check out the SEOMoz.org website. It has a number of free SEO tools you can use along with a heap of quality information on their blog on SEO in general. You have to create an account but a basic account is free.
Rank Tracker
Rank Tracker is one of such free tools on the site, allowing you to track your ranking in various search engines for particular keywords. It also keeps a history of your searches so you can view your progress over time.
The above screenshot is the rank history for 'Home Spa' for the keyword phrase 'mobile beauty Brisbane'.
The results I found using Rank Tracker:
When I first checked in November, we were nowhere to be seen and outside the top 50.
By January 19 we had improved and moved to #8
This week we've hit #4!
What SEO tools do you use?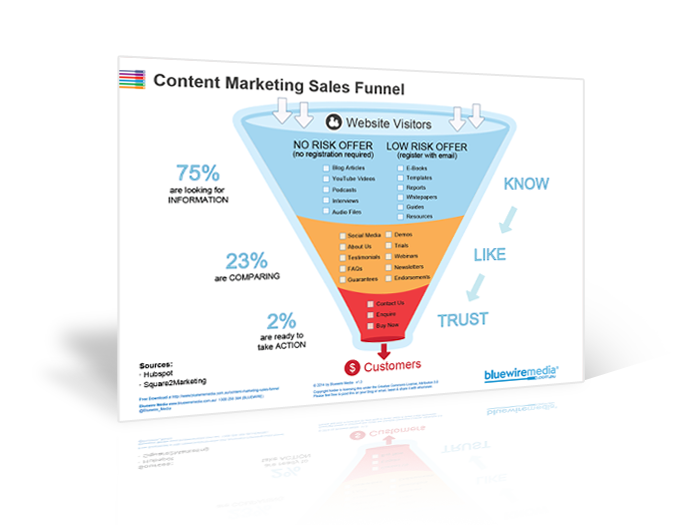 Content Marketing Sales Funnel
Your content marketing sales funnel is all about getting people to know, like and trust you by nurturing them with the right information at the right time.