Big SEO wins over the years [#52]
Updated on June 1st, 2019
[Paddington, Brisbane, Queensland, Australia]
One of our biggest search engine optimisation (SEO) wins was to get a backlink included in a news article on the Sydney Morning Herald which was then syndicated across 35 or so high authority news websites, each of which linked to Bluewire from a new domain.
VIDEO
TRANSCRIPT
Good day, Adam Franklin here. And I want to talk today about some of the SEO wins that I've had over the years, oftentimes by accident, but what I teach you today will help put you in the right position to be able to make the most of them. So as I said on previous videos, backlinks are a very, very important part of building your authority so that you get visibility on Google. Now, backlinks aren't all created equal. Some are very valuable and some aren't really worth much at all. In fact, some can be damaging, but that's a another video. So high authority websites that have lots of trust, if they link to you, that trust and authority flows to your website.
So first thing, if ever your doing an interview or you're speaking at a conference or you're involved in some type of activity and you're featured on a website or you're quoted on a website, always be sure to ask the journalist or the blogger or whoever, the webmaster, if they wouldn't mind linking back to your site.
That's going to give you some good quality backlinks. Now, where that turned really powerful for us, almost by accident, was when we quoted in a particular news article. One of the journalists had actually liked one of the articles that Toby had written and wanted to do a piece talking about what Toby had talked about in the article.
The interesting thing was, we obviously asked for a back link and the journalist was happy to do that, but what happened was that that article then got syndicated across all the metro news websites in Australia. And what also happened is it got syndicated across all the regional news websites across Australia too. So that one article, with one backlink, ended up being syndicated across, I think about 35 or 40 different websites or the backlink, all different domains, all varying domain or authorities, but authorities typically in the eighties or nineties which is very high, and those backlinks, 30 to 40 of them, all pointed back to Bluewire Media. So in one hit, we got 30 to 40 good quality, high domain authority backlinks pointing to us. Now that had a significant impact on our own domain authority because those that link to you sort of pull you up because because their trust flows to you.
So that was one win that we've had on the SEO Front. And you can put yourself in the same position to benefit from that by simply being conscious of asking for backlinks whenever you're mentioned or quoted on other people's sites. Hope that helps today. Take care.
MY MARKETING METHODOLOGY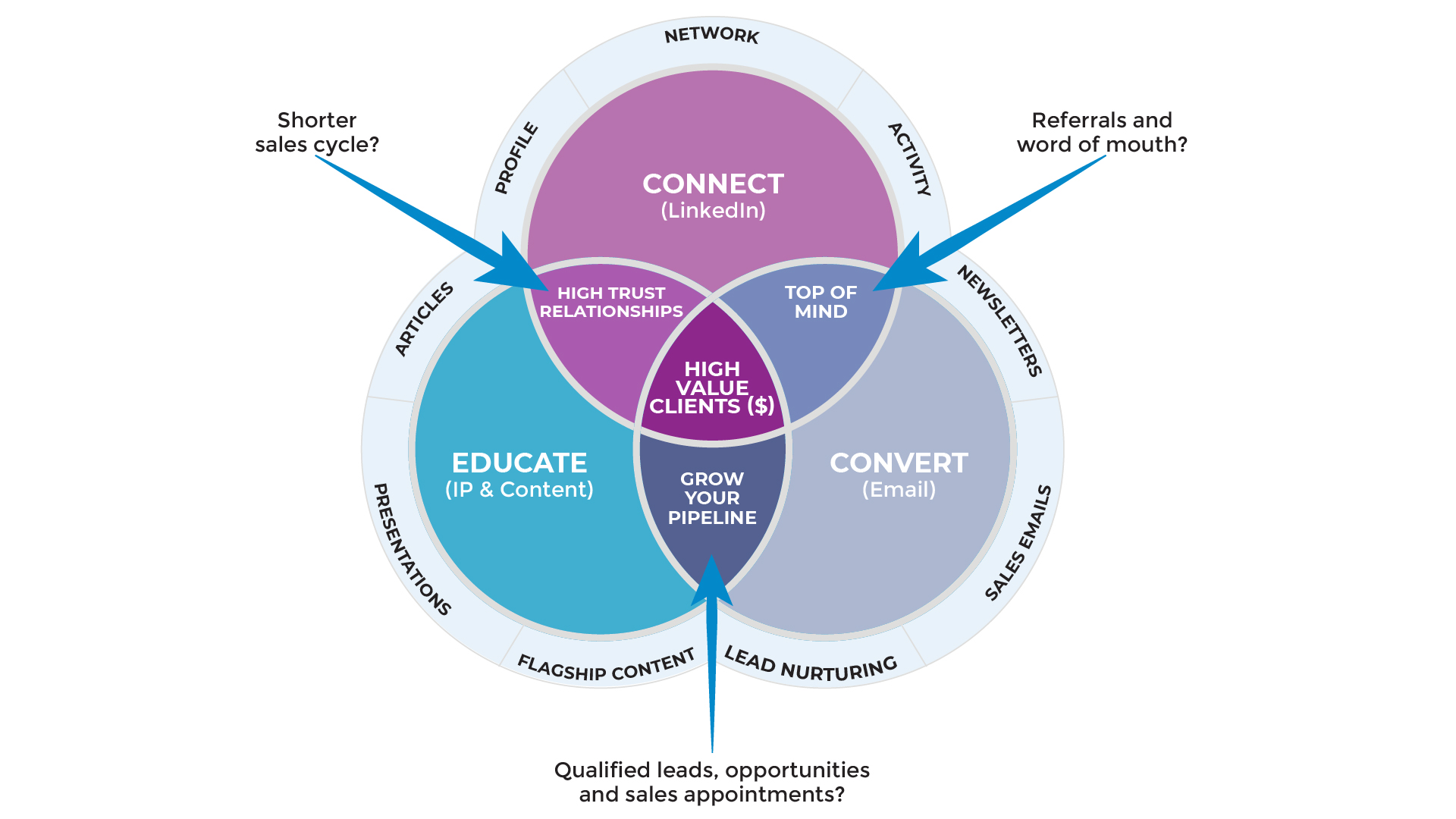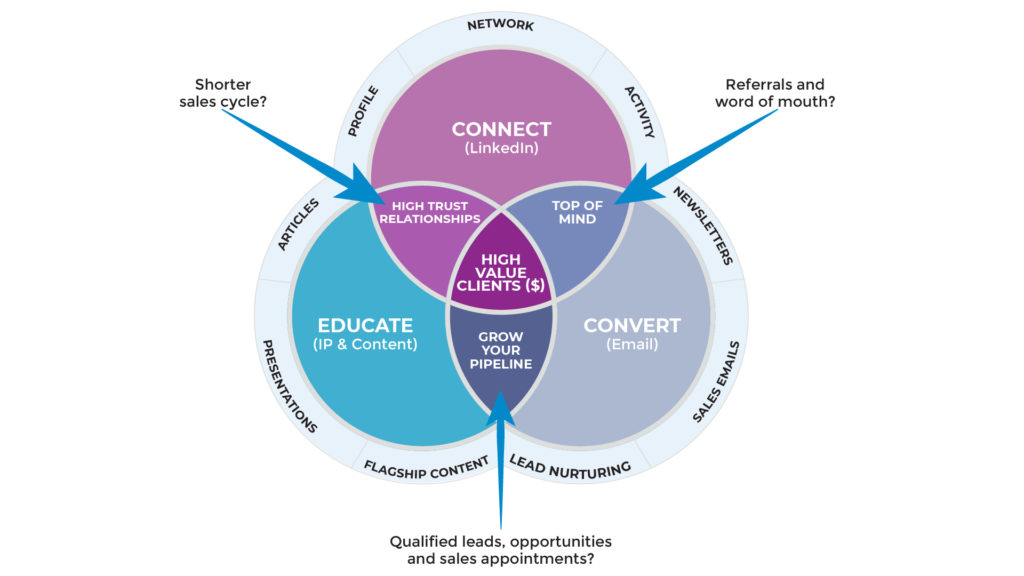 100 videos in 100 days. Want more?
This is part of my 100 videos in 100 days challenge.
For all my videos, join my Facebook page
For more videos and tip, let's connect on LinkedIn:
Or subscribe via my website and download my popular Web Strategy Planning Template.
PS. When you're ready, here are 6 ways we help
consultants & advisors

grow:

1. Web Strategy Planning Template (PDF). Our flagship 1-page tool we co-created with David Meerman Scott. It's been downloaded over 1 million times and featured on Forbes.

2. Read a free chapter from our book. Web Marketing That Works --- an Amazon #1 best seller.

3. Join the private group on Facebook. Access free training resources, and hang out with 2,300+ peers.

4. Discover your marketing score. Take the 40 point Marketing Scorecard (in < 6mins) and get a customised report.

5. DIY for $7. Get the Complete 50+ Script Library for connecting with people to winning clients.

6. Let's brainstorm how to fill your marketing funnel.

DM the word "INTERESTED"

via Messenger

 or 

book a 20 min slot to talk

 on Zoom.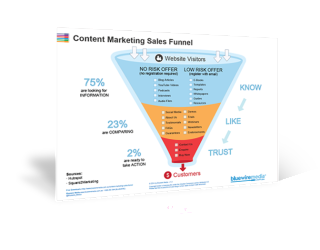 Content Marketing Sales Funnel
Your content marketing sales funnel is all about getting people to know, like and trust you by nurturing them with the right information at the right time.