Social Media Experts (and Gurus) Don't Exist. Yet.
Updated on May 2nd, 2016
First let's start by saying that anyone worth their salt in social media, will insist they are not an expert, nor a guru.
Most will simply claim they are a social media professional or a social media specialist with a few war stories to tell and plenty of lessons to share.  They've spent many years in the trenches trying to keep up with all the trends and experimenting with what works and what doesn't.
No-one I know proclaims to have all the answers!
Social Media Experts Don't Exist. Yet.
Why?  Genuine mastery or expertise takes at least 10 years. In his best seller, Outliers, Malcolm Gladwell explains it takes at least 10,000 hours to become a true expert. At 20 uninterrupted hours per week, that will take you 10 years to achieve.
And social media as we know it (Facebook, Twitter, LinkedIn) has really only been around for about 5 years.  So by definition, no-one can be an expert. Yet.
I'll make an exception with blogging and email marketing since these tools have been around long enough to be mastered.
'Social Media Guru' makes us squirm.
Please don't call us social media gurus. Unfortunately 'guru' is an overused word with connotations of the guru being slick, salesy and ultimately untrustworthy. That certainly doesn't apply to any of my friends in the social media profession.
Most social media people I know are humble and are devoted to pushing their own comfort zones in a bid to make their clients lives easier. We are ambitious but we certainly shy away from being known as a social media guru.
Should you hire a Social Media Professional?
Social media professionals, in my experience, can attest to actually using social media themselves, rather than using clients as guinea pigs. They've made their own mistakes and aren't afraid to share them. By the way, this is a good thing because you benefit from their scar tissue!
Genuine social media professionals don't get caught up with vanity metrics like followers, likes or +1s, although they are often very accomplished in this area.
The most important social media metrics tie directly to the bottom line, for example,  "how many leads generated from social media have converted into clients?", or "how many tickets have we sold via social media?"   Professionals measure the important numbers.
If this sounds like the sort of people you'd like helping you, then yes hire a a social media professional.
Are you a Social Media Specialist?
If you're keen to become a  social media specialist or simply want to start giving it a crack yourself, you may find the Social Media Planning Template a very useful tool. It's a free download from our website.
Or maybe you'd consider working with us one day.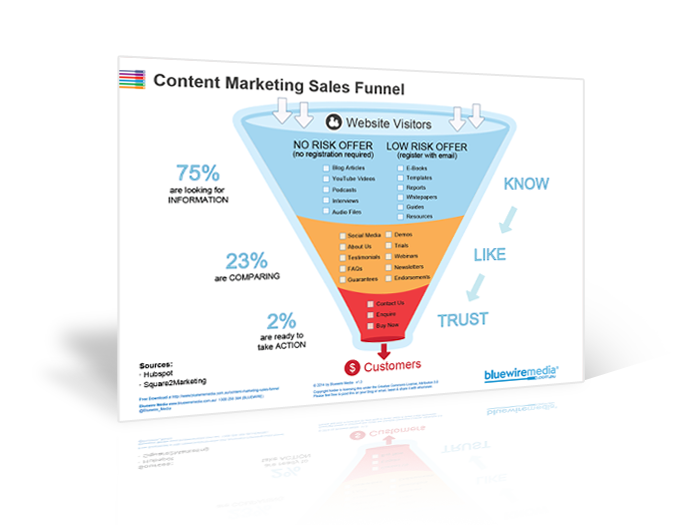 Content Marketing Sales Funnel
Your content marketing sales funnel is all about getting people to know, like and trust you by nurturing them with the right information at the right time.