Social media video experiment: LinkedIn vs Facebook vs Instragram

On Monday, I posted a 0:59min video to LinkedIn, Instagram and Facebook, and I asked Bluewire News readers to predict how they would perform on each social media platform…
After 4 days, these were the results
1st place: LinkedIn video: 5,944 views and 119 requests for the template
2nd place: Facebook video: 545 views and 23 requests for the template
3rd place: Instagram video: 289 views and 6 requests for the template.
Interesting hey…? After 4 days, LinkedIn by a mile, for me, but I think this would be the case for most high-trust, relationship-based professionals and business owners.

Now it wasn't a perfect test because I have a different number of connections on each platform: 3,326 contacts on LinkedIn vs 1,761 on Instagram vs 2,171 on Facebook, and of course my content is "business-y" so it's more suited to LinkedIn. Your content may suit Instagram, for example, so your mileage will vary!
Also, I think if I'd done the Facebook video as a FB Live, I might've got double the views but it still pales in comparison to LinkedIn's reach and performance. Here's the video if you'd like to check it out.
Watch the 0:59min video on your choice of:
LinkedIn
Instagram
Facebook
After another 4 days (8 days in total) the numbers took an interesting twist…!
The Facebook video has gone from 545 views –> 676 view and 23 requests for the template grew to 26. Not a huge change.
The Instagram video has gone from 289 views –> 312 views, and the 6 requests for the template has remained at 6. Very little change.
Facebook and Instagram remain essentially the same. But…..
The LinkedIn video has nearly doubled in reach from 5,944 views –> 11,885 views and the 119 requests for the template has grown to 185. Wow!
The main insight: videos on LinkedIn have much more longevity before they lose momentum. I'm finding they continue to get views and comments for 7-10 days, whereas on Instagram and Facebook, nearly all the action happens in the first 2 days and visibility drops significantly after that.
Have you found the same?
Our sales coach Dave helped me dive deeper into the numbers and we extracted some useful stats based on the data from my experiment. For me, LinkedIn performs at orders of magnitude better than Facebook and Instagram.
Template requests per 1,000 contacts
LinkedIn: 55.6 requests
Facebook 12.0 requests
Instagram: 3.4 requests
Some more insights;
Videos on Linkedin will attract template requests 4.5x more than Facebook (per thousand contacts) and 16.3x more than Instagram.
Linkedin contacts are 6x more likely to watch the video (views) than Facebook contacts
But Facebook viewers are twice as responsive with videos than LinkedIn viewers (although the volume is way lower).
Moving forward I am going to double down on my social media video posts. Perhaps you'd like to do the same?
If you'd like to learn more about exactly how to get more qualified leads from organic social media, it's not too late to join my 4 week online course "Social Media For Leads" . We kick off live calls tomorrow, so please enrol today if you are keen!
In the course, you'll create a social media strategy that you can stick to and it will be simple enough that you can repeat it on a regular basis without needing to get "technical". If you can write a message, take a photo and record a video, you already have the technical skills to succeed on social media!
This training is especially for people in high-trust, relationship-based professions.
The techniques I show you are designed to "win back your time" because you leverage the reach of platforms like LinkedIn, Instagram and Facebook.
Remember
If you can't attend live, there are recordings.
If you do the 4 week course and follow what I say, I promise you'll get 10 new leads to follow up with.
As a student of the pilot course, you'll get complimentary "alumni access" to the next iteration of this live course, so it's like a free refresher!
Week 1 is Social Media Strategy & Planning.
Week 2 is LinkedIn.
Week 3 is Facebook.
Week 4 is Instagram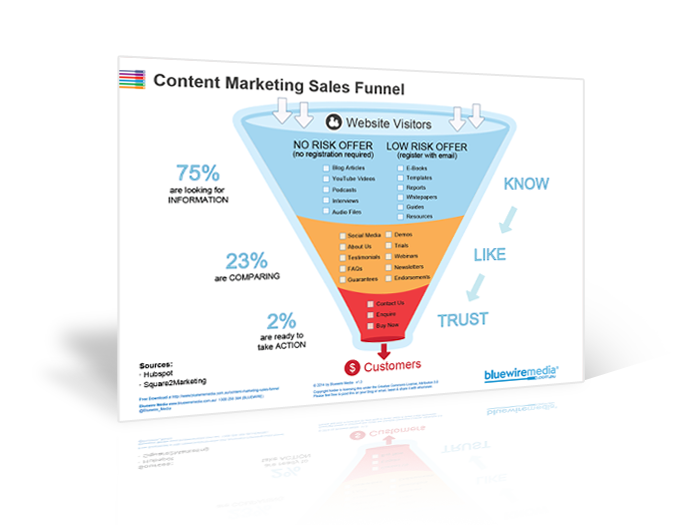 Content Marketing Sales Funnel
Your content marketing sales funnel is all about getting people to know, like and trust you by nurturing them with the right information at the right time.