If I was starting out with digital marketing & business [#63]
[Go Between Bridge, West End, Queensland, Australia]
A question I'm asked in "what would you do if you were just starting out in business with no clients?" Here's my answer:
VIDEO
TRANSCRIPT
Hello. It's Adam Franklin. And the question today is "what would you be doing if you were starting out and you were looking to build your client base?"
Now, if I was starting out in business, doesn't really matter what business, I would be looking up the people that I would want to work with. I would actually be creating a dream 100 list of clients, I'd be looking them up online, through Google, through LinkedIn, through Facebook, and actually identifying the companies I want to work with, and then the people within those companies.
There might be four or five different contacts at a company. There may just be one. But I would be creating a list of all of those people, at all the different companies, and having a systematic approach to reach out to them, form a relationship. And that can be done tactically by subscribing to their newsletter, to commenting on some of the posts they might be sharing on LinkedIn, or Facebook, or on a news website, and showing up on these peoples' radar in a meaningful and constructive way, so that they know who you are. And if you do that across a hundred different companies, maybe a couple of contacts at each company, it's not automated, it's totally manual, but it's important. And that's the way that you're going to get on the radar of these people, they're going to know who you are, so that you're actually earning the opportunity to have a, potentially, coffee with them, a conversation with them, or an email exchange with them.
And if you do that consistently over time with the companies that you've identified that you would like to work with, that's the approach that I, personally, would take, and that I do take with my list of dream clients to work with. Some people, I've been nurturing or chipping away at for years. Emails here and there, asking the question, "Are you ready to explore doing X, Y, and Z together?"
That's what I would do. That's what I do, do. Hope that helps. And jeez, I love this time of year in Brisbane. Last day of autumn. See you later.
MY MARKETING METHODOLOGY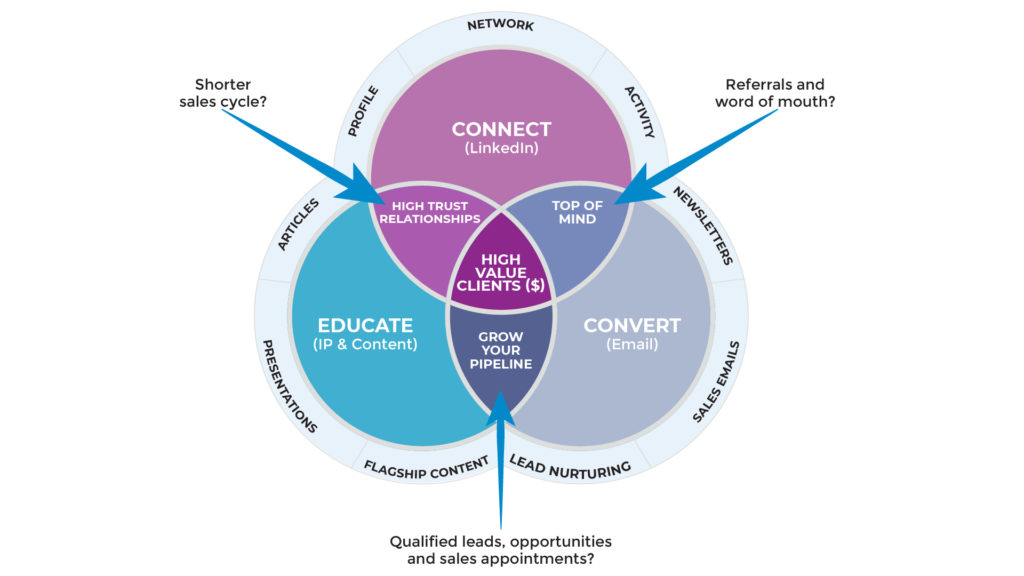 100 videos in 100 days. Want more?
This is part of my 100 videos in 100 days challenge.
For all my videos, join my Facebook page
For more videos and tip, let's connect on LinkedIn:
Or subscribe via my website and download my popular Web Strategy Planning Template.
PS. When you're ready, here are 5 ways we can help you grow:
1. Web Strategy Planning Template (PDF). Our flagship 1-page tool we co-created with David Meerman Scott. It's been downloaded over 1 million times and featured on Forbes.
2. Read a free chapter from our book: Web Marketing That Works --- an Amazon #1 best seller.
3. Join my private invitation-only group on Facebook. It's a great place to get to know us better and hang out with peers.
4. Watch my pitch-free 'LinkedIn 101' on-demand training on improving your profile, building your network and growing your pipeline on LinkedIn.
5. Work directly with me. Book a LinkedIn Growth Session and we can explore how you can get 10 new sales conversations in the next 30 days.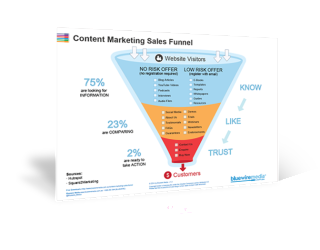 Content Marketing Sales Funnel
Your content marketing sales funnel is all about getting people to know, like and trust you by nurturing them with the right information at the right time.