How to Stop Shopping Cart Abandonment With Ease
Updated on March 7th, 2020
Stop shopping cart abandonment
Shopping cart abandonment is an unfortunate factor that comes with any eCommerce business.
It can also be one of the most crucial problems for online businesses to overcome. Unfortunately, it's also impossible to stop entirely – some people will inevitably abandon their carts before making a purchase.
With that being said, it's important to improve your user's overall experience on your site to reduce and combat shopping cart abandonment.
There is a right way to reduce cart abandonment, and we'll show you how.
Statistics Break Down The Importance
The average consumer abandons their shopping cart before making a purchase at an average rate of 69.57%.
Mobile users have an even higher abandonment rate of 85.65%.
This means that, in the best-case scenario, most eCommerce sites lose at least three-quarters of shopping carts before users cross the line and convert.  You should consider how to increase ecommerce conversion rates.
User experience
There is a multitude of reasons why people abandon their carts, however, it mostly comes down to user experience.
User experience (UX) design plays a major role in the aesthetic and navigation of your website. Websites that are not mobile responsive, take too long to load or are misleading towards the checkout dissuade the user from completing their purchase.
If you're looking to retain your customer base or engage new users, you'll need to ensure that you're making their experience pleasurable.
If you're unsure of how to engage your customers, a push or pull marketing campaign might be able to provide some insight. This will prevent you from becoming just another statistic.
Few Reasons Why Shoppers Abandon
Studies show that the majority of abandoned shopping carts exist because of shipping costs. Common shipping-related reasons given for abandonment include:
Shipping was too much
They didn't have enough in their shopping cart to qualify for the free shipping offer
They didn't find out the shipping cost until too late in the process
Given this fact, it makes sense to look closely at how you calculate and communicate shipping on your site. It may well be that you could reduce the abandonment rate by improving how you handle shipping on your site.
If the shipping cost is a common reason for cart abandonment, offer discounted or free shipping if they come back to complete their order within 24 hours. Once you've done that, then you can focus on how abandoned cart follow-ups could bring back some of those shoppers to complete their purchase.
Other reasons that customers may abandon their shopping cart can include:
The checkout process is too complex.
They had a coupon for a discount that had expired.
They were distracted by something else or ran out of time to complete their purchase.
There was no SSL on the checkout page.
They found the product cheaper somewhere else.
The page took too long to load or had errors.
These are all extremely valid reasons that you need to address through an abandoned cart retargeting campaign.
Use Retargeting to Persuade Abandoners
The best idea for stopping shopping cart abandonment is to accept that some customers will inevitably abandon their carts, and go after them with retargeting campaigns later.
Retargeting is absolutely essential for eCommerce retailers, perhaps more so than any other type of online business.
If you're not remarketing to people who came close to converting, you're effectively restricting yourself to just one shot at getting visitors to convert in a single session. This is an almost impossible task in today's online atmosphere.
Facebook Retargeting
Facebook retargeting is perfect for marketing to shopping cart abandoners. As Facebook ads are more visual (limiting advertisers to just 20% of available ad space for text), they're ideal for capturing the appealing qualities of your products that attracted your visitors in the first place.
That said, retargeting with Google AdWords is also a great idea, especially for products or services that may not have as much visual appeal or have a unique selling point that's difficult to convey with images.
Email Retargeting
Email retargeting is also a good option to stop shopping cart abandonment.  This is the process of reconnecting with someone via email once they have abandoned. It provides a quick route back for customers who add items to their shopping cart and then leaves without completing their purchase.
A lot of eCommerce sites report that contacting 30 minutes after they abandon is about right.
It reminds customers that they were 'so close' to finishing their purchase and makes it as easy as possible for them to secure their product.
The language you use should be friendly and welcoming. Phrases like "did you forget something?" help remind them without trying to make them feel guilty about leaving. Don't forget to include the contents of their shopping cart. Experiment by only one or two key items from their cart to see if that makes a difference.
With a proper email marketing campaign, you'll be able to ensure you're not wasting your valuable time.
SMS Retargeting
Much like email retargeting, SMS remarketing targets shoppers who leave without completing their purchase. The difference is that these messages are delivered by SMS.
With so many people now glued to their mobile phones, SMS is a highly responsive option, which can out-perform email in terms of clickthrough rate. SMS remarketing messages are opened within 90 seconds on average, compared to 90 minutes for email.
No matter how you do it, you absolutely must remarket to customers who abandon their shopping carts.
Using SMS marketing is a great way to get your message across, without being intrusive or pushy.
Retargeting helps you win back the potential customers that you will lose along the way. It definitely helps stop shopping cart abandonment.
Two Common Types Of Retargeting Campaigns
There are two types: pixel-based and list-based.
Pixel-based (Facebook) retargeting
This is an anonymous way to reach a consumer using a piece of JavaScript, also known as "cookies" on their browser. When a visitor lands on the checkout page where you've embedded a pixel, the JavaScript is placed on their browser, creating an audience.
Essentially, this means that this cookie will later be redisplayed to individuals who have previously engaged with your website.
One thing to keep in mind is that with no traffic, you won't have anyone to retarget.
List-based (Email/SMS) retargeting
This utilizes the contact information you already have on your visitors.
This information could have been collected during a previous sale or when the customer created an account before they abandoned the cart. Pixel-based retargeting is more common, but showing ads to leads that you've already gathered contact information from allows you to personalize the ad copy.
Social media ads
You can use these lists on any popular social media platform like Facebook or Twitter, and create an ad targeted to these specific individuals.
Although do take note, asking too early for contact information for a list-based campaign is likely to scare people away. For example, when they first arrive on your site.
If you ask too late in the checkout process it means you might miss people who already abandoned their cart.  If you ask after they've seen the cost of shipping, you'll miss out on all those shoppers which shipping was the reason they left.
Personalised marketing strategies such as this one are guaranteed to provide better retargeting results and push users into buying customers.
Do These Strategies Work?
Website visitors who are retargeted with display ads are 70% more likely to convert on your website.
Retargeting is the best way to win back those customers who abandoned their cart. However keep in mind, some consumers showed concern when ads followed them after they visited the websites of certain retailers. A survey taken showed that while the majority of consumers said that they weren't concerned, 18.87% said they were.
You need to keep in mind that statistics aren't everything. Go through your website as if you were a customer, and note things that may confuse you.
Get a friend to go through the process because you will always be able to find areas of improvement to enhance user experience.
User experience is the biggest performance indicator of any business's success so it must be monitored.
The Wrap Up on How to Stop Shopping Cart Abandonment
Retargeting is a straight-forward procedure so long as you keep looking for areas of improvement. Paying customers grow your business, but it's the ones who get away that make you wonder what you need to do to ensure that they cross that finish line.
Make use of list-based and pixel-based retargeting campaigns to ensure that you chase up any leads lost, and turn them into conversions.
About the author
Lachlan Perry is a digital marketing strategist with a specialty in SEO and SEM.
Previously worked with all things web hosting, and is now currently working on growing SEO Kings. Check out their Twitter.
MARKETING METHODOLOGY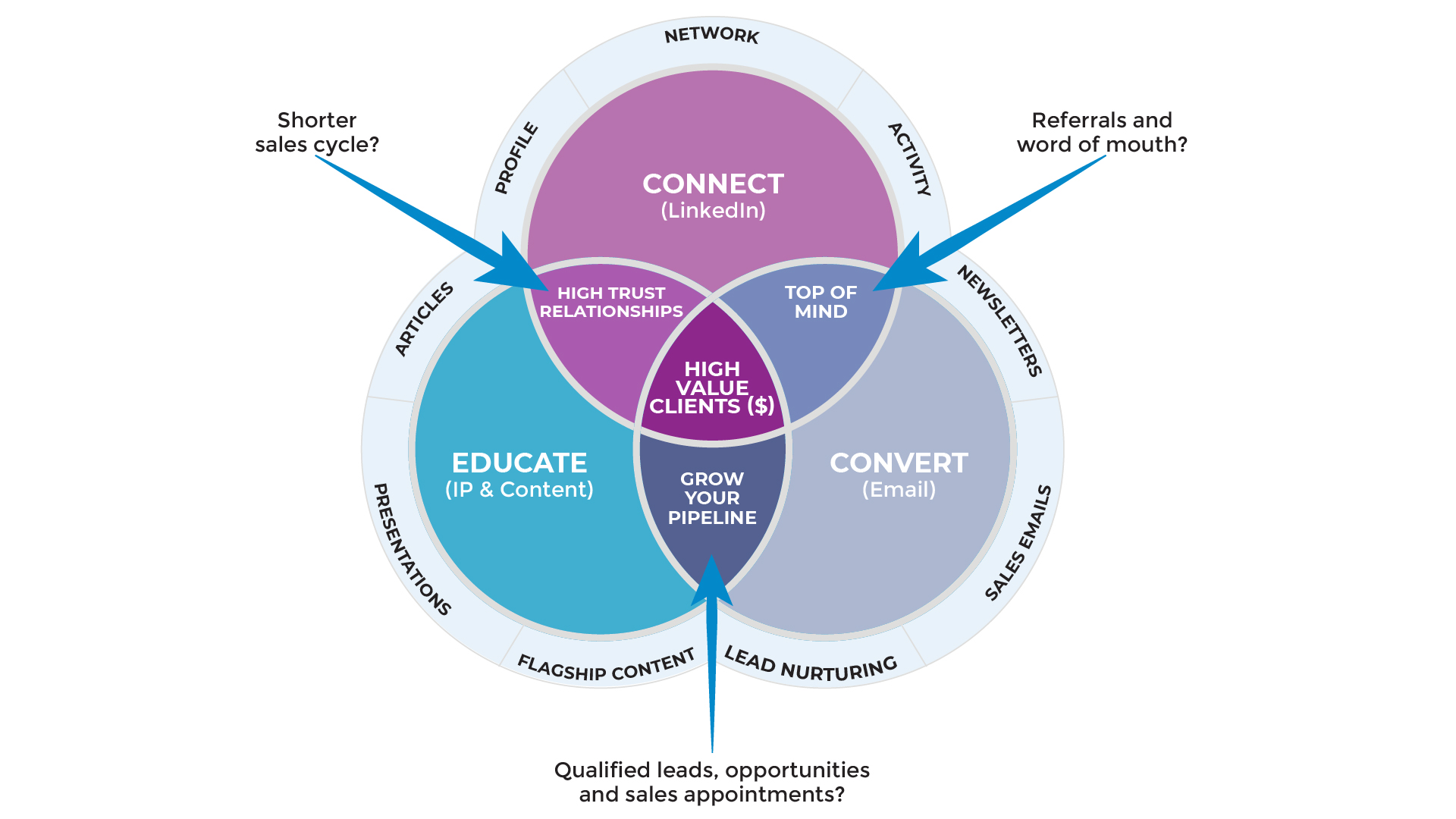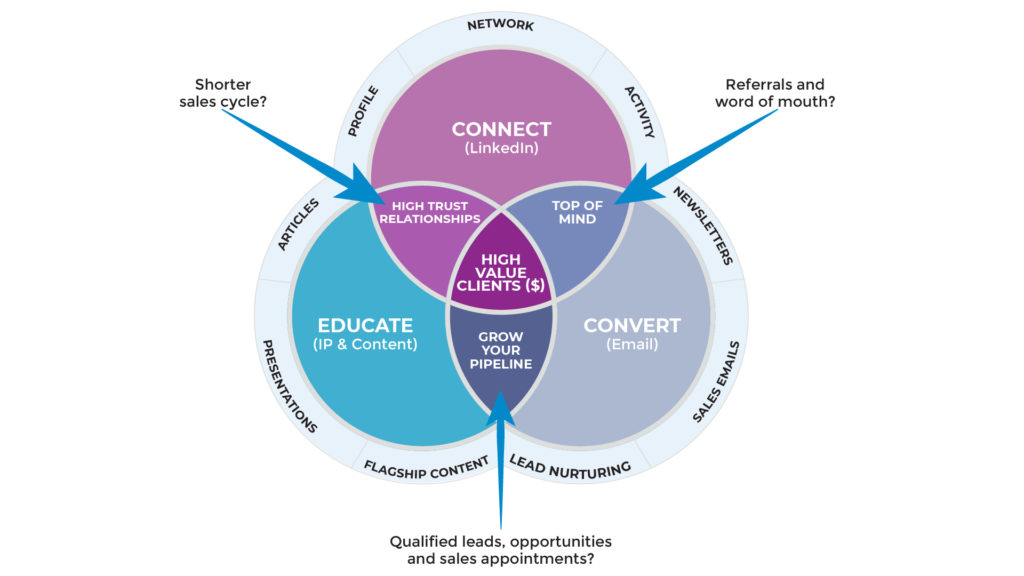 PS. When you're ready, here are 6 ways we help
consultants & advisors

grow:

1. Web Strategy Planning Template (PDF). Our flagship 1-page tool we co-created with David Meerman Scott. It's been downloaded over 1 million times and featured on Forbes.

2. Read a free chapter from our book. Web Marketing That Works --- an Amazon #1 best seller.

3. Join the private group on Facebook. Access free training resources, and hang out with 2,300+ peers.

4. Discover your marketing score. Take the 40 point Marketing Scorecard (in < 6mins) and get a customised report.

5. DIY for $7. Get the Complete 50+ Script Library for connecting with people to winning clients.

6. Let's brainstorm how to fill your marketing funnel.

DM the word "INTERESTED"

via Messenger

 or 

book a 20 min slot to talk

 on Zoom.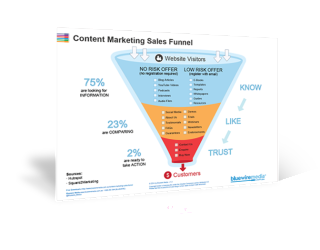 Content Marketing Sales Funnel
Your content marketing sales funnel is all about getting people to know, like and trust you by nurturing them with the right information at the right time.