Taking your ISO 9001 Quality System online
Updated on November 26th, 2019
This is guest blog post by quality management consultant, Alan M Jones from Qudos Management. Alan helps organisations attain their ISO 9001 Quality Approval certification and this article highlights how you can use the web to increase the effectiveness of your quality system.
Over to you Alan.
**********************
There are many ways in which your web site and other online activities can make your quality system more effective and efficient. This article describes some of them.
General – ISO 9001 Quality System online
If you've put time, money and resources into a quality system, why not tell people about it? The 'About us' section of your web site is the ideal place to do that – providing an assurance to existing and potential customers alike, and reinforcing a quality culture in the workforce. You might also include mention of any certification held. If asked, your certification body should provide a web-friendly image of their logo for the purpose.
Quality policy
Your policy statement is the apex of your quality system documents. It should be a genuine reflection of your commitment and objectives. Once again, why not display the policy as a PDF on your web site? It will help to demonstrate that quality commitment to your customers and other visitors.
This item is even more relevant for those also aiming to meet the ISO14001 environmental standard – which requires the policy to be publicly available. It's hard to think of a cheaper and more effective option than to add it to your web site. This will also help to emphasise your environmental credentials.
Customer communication
When taking your ISO 9001 Quality System online, standard requires you to effectively communicate with customers about your products/services, and handle their enquiries, complaints, and other feedback.
Of course, your web site should include product / service information pages with perhaps some photographs and PDF brochures. Those with more technical products and services might also include Support or FAQ pages.
Your web site could also include an Enquiry form or Support Request form to help customers communicate to you directly.
You might use Facebook for connecting with customers on an informal level to enhance brand awareness and build relationships. In her Integrated Office Services blog, Natalie Williams states: "When customers and future customers interact with you on Facebook, they are interacting with a person not with a billboard. It is important to participate in discussions (where you can help), answer questions and issues, and stay connected with the people who interact with your business".
One organisation that has successfully used Facebook for customer communication is Bluewire Media. Team Support, Angela Brown says: "We use Facebook as an announcement tool. If we have an event coming up, we create a group, and any existing 'friends' can join the group and get the information in it".
Supplier management
ISO 9001 expects you to evaluate and select suppliers on their ability to meet requirements. If you are considering a product or supplier for the first time, how can you evaluate them?  One solution is LinkedIn – a network enabling reportedly over 100 million professionals to exchange information. LinkedIn allows businesses to list products and services on company profile pages, and members to "recommend" and write reviews.
Customer satisfaction
One of the most common ways to establish levels of customer satisfaction is to conduct a survey. A survey can help you find out what your customers really want, identify real or potential issues, and build better customer relationships. However, they are time-consuming and difficult to organise. Online survey tools will help you do it faster and smarter. There are plenty out there to Google for, and many offer a free trial, so you can try before you buy.
Documentation and system management (Internal audits / Improvement suggestions / Corrective action / Preventive action / Meeting minutes)
Documents need to be made available where they are needed. That can be tricky if you have people at multiple sites, working from home, or just working off-site.
If your system operated on a software application such as Qudos 3, a link may be provided on your web site. This enables authorised personnel to access documents and other management tools from anywhere. They simply click on the link or icon, and use their encrypted password to gain access.
One organisation that benefits from just such a facility is certification body SciQual International. General Manager, Ben White states:  "This arrangement means that personnel working away from the office can always have the latest version of a document at their fingertips".
Author bio:
By Alan M. Jones, Management Consultant with Qudos Management. Quality, OHS, and Environmental management software, training and consultancy.
BLUEWIRE MARKETING METHODOLOGY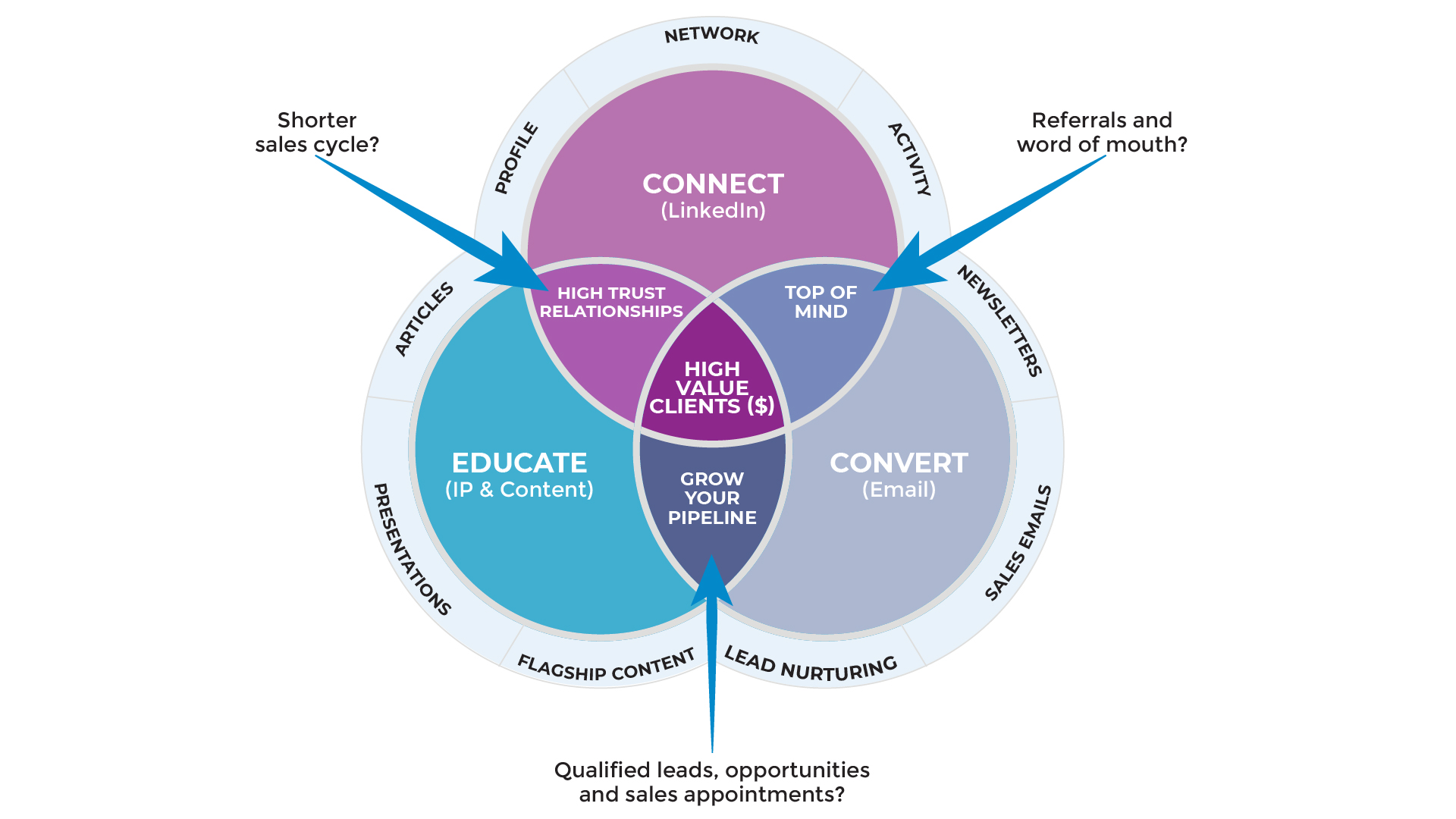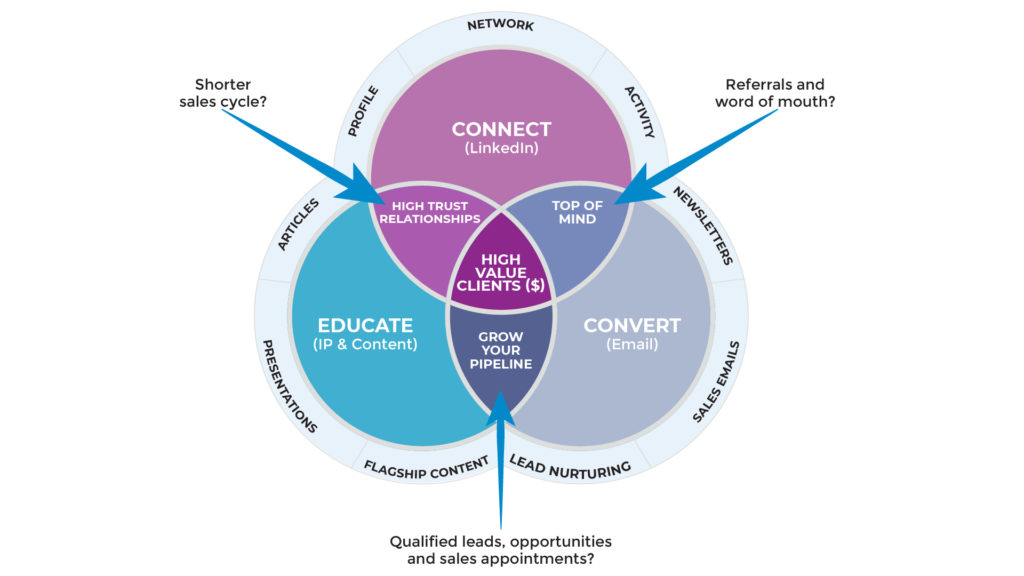 PS. When you're ready, here are 6 ways we help
consultants & advisors

grow:

1. Web Strategy Planning Template (PDF). Our flagship 1-page tool we co-created with David Meerman Scott. It's been downloaded over 1 million times and featured on Forbes.

2. Read a free chapter from our book. Web Marketing That Works --- an Amazon #1 best seller.

3. Join the private group on Facebook. Access free training resources, and hang out with 2,300+ peers.

4. Discover your marketing score. Take the 40 point Marketing Scorecard (in < 6mins) and get a customised report.

5. DIY for $7. Get the Complete 50+ Script Library for connecting with people to winning clients.

6. Let's brainstorm how to fill your marketing funnel.

DM the word "INTERESTED"

via Messenger

 or 

book a 20 min slot to talk

 on Zoom.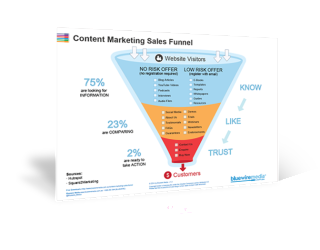 Content Marketing Sales Funnel
Your content marketing sales funnel is all about getting people to know, like and trust you by nurturing them with the right information at the right time.