Thanks readers + tell me about you
Updated on October 21st, 2019
[Darwin, Northern Territory, Australia]
I recorded this after a workshop with my friends at SLiM Digital in Darwin.
VIDEO – Tell me about you
TRANSCRIPT – Tell me about you
G'day guys, it's Adam Franklin in Darwin in the Northern Territory. And today's video is just to say thank you for watching previous videos and for interacting with me. It's been a real pleasure. And being up here for a workshop got me realising that I've met so many interesting people in my travels and I've been fortunate enough to visit lots of interesting places, but I've had the pleasure of interacting with you on LinkedIn videos in the Bluewire news and the direct messages. And I wanted to find out a bit more about you as someone who's in my community, so I'd love it if you could leave a comment and let me know who you are, where you're from, who you serve, and maybe even an interesting fact about yourself.
So look, I'll kick things off, an interesting fact about me is that I was born in Tassie in Hobart. Not many people know that. I used to collect Coke cans and technically I'm a biochemist, I studied that at university. Now from a business point of view,
About us
Toby and I have run Bluewire for nearly 14 years and we help high-trust, relationship-based business owners make high-ticket sales through LinkedIn in particular. Now we speak at conferences and run workshops and all that other stuff, but what you may not know is that Tobes and I have actually been mates since grade one in 1986. We went to primary school together, high school, university, we did some water polo together, travelled around. And there you go, we've been mates for over 30 years and business partners now for 14.
So look, I would love to find out more about you. Over to you. Leave a comment down below, where you're from, who you serve, and maybe even an interesting random fact about yourself. So that's it from Darwin in the top end, home of the crocodile, home of barramundi fishing. It's beautiful up here. Take care and catch you in the comments very soon. See you.
See what people replied on LinkedIn
MY MARKETING METHODOLOGY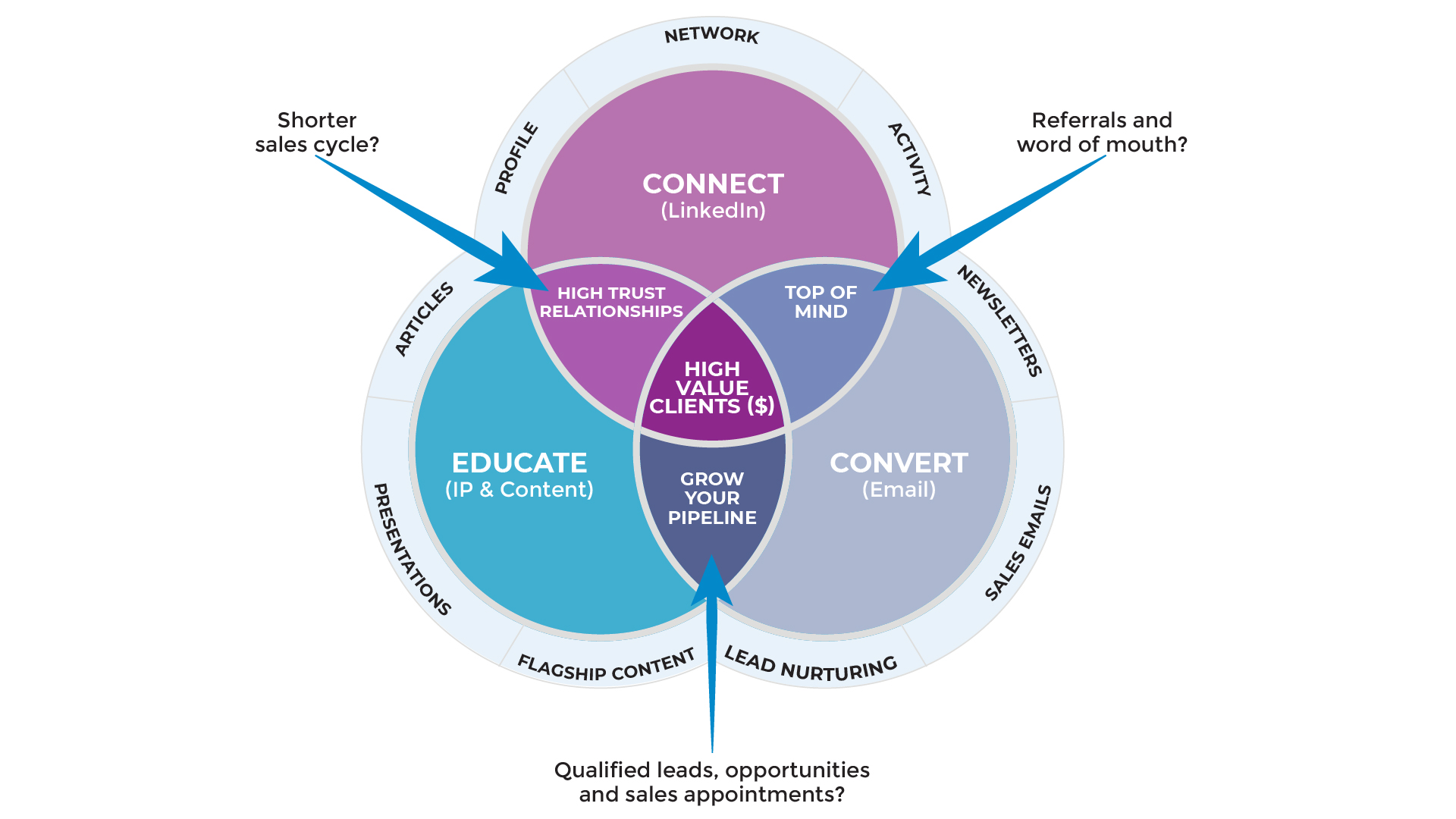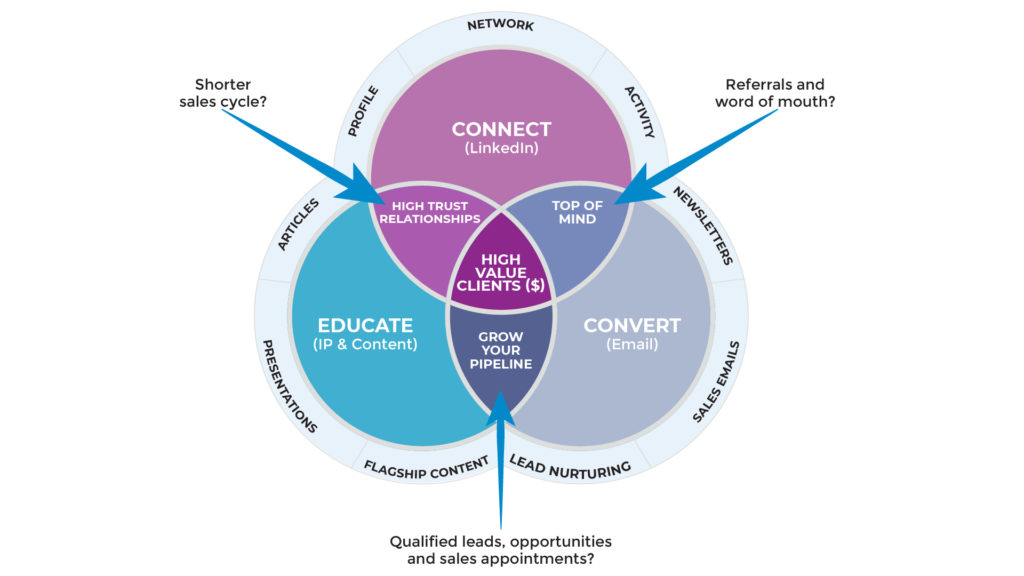 PS. When you're ready, here are 6 ways we help
consultants & advisors

grow:

1. Web Strategy Planning Template (PDF). Our flagship 1-page tool we co-created with David Meerman Scott. It's been downloaded over 1 million times and featured on Forbes.

2. Read a free chapter from our book. Web Marketing That Works --- an Amazon #1 best seller.

3. Join the private group on Facebook. Access free training resources, and hang out with 2,300+ peers.

4. Discover your marketing score. Take the 40 point Marketing Scorecard (in < 6mins) and get a customised report.

5. DIY for $7. Get the Complete 50+ Script Library for connecting with people to winning clients.

6. Let's brainstorm how to fill your marketing funnel.

DM the word "INTERESTED"

via Messenger

 or 

book a 20 min slot to talk

 on Zoom.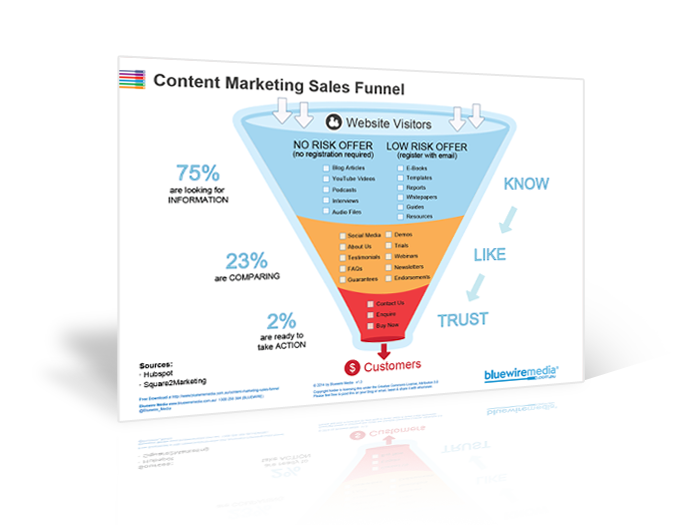 Content Marketing Sales Funnel
Your content marketing sales funnel is all about getting people to know, like and trust you by nurturing them with the right information at the right time.