Top 15 International Travel Technology Tips – ICTT India 2013
Updated on December 3rd, 2019
ICTT India
Selina Power and I had the pleasure of speaking at ICTT 2013, the International Conference on Travel Technology held at The Leela, Kovalam in God's Own Country (the state of Kerala) in India.
The Leela Palace itself was an stunning hotel atop the cliffs above the Arabian Sea.
It was a superbly organised conference over three days and was officially inaugurated by the Chief Minister for Government of Kerala, Oommen Chandy – which is a very big deal!
Here are the Top 15 Things we took away from the event.
1. Twitter is a tremendous tool
"Twitter is a tremendous way to promote to tourism and travel, but remember the world lies beyond the web."
Dr Sashi Tharoor. India's Minister of State for HR Development, MP for Trivandrum and fanatical tweeter with 1.8M followers.
2. Please be proactive
"Be more proactive than reactive and react quickly. Also be more accommodating of the traveller's lifecycle and make it easy for them.  How are you getting to know the travellers?
Are you making it easy for them to leave reviews?  And focus on the positive reviews, and deal with (but don't fret about) the negative reviews.
Selina Power – Social media specialist, Bluewire Media (Australia)

3. Reputation is everything
"LinkedIn is more than just an online resume and job site. Stop thinking "social media" and start thinking "image, identity, and reputation is everything!  Thank people for checking out your profile and always add a personal note to people you want to connect with."
Philip Calvert, UK Internet Entrepreneur 
4. Go where you audience is.
For many travel businesses that may be Pinterest, Facebook or Google+, but always link to your blog and website. There are several ways to overcome the challenge of not having enough time including Facebook scheduling, using Hootsuite to post updates to LinkedIn and Twitter, and using TweetWhen to help work out when you will get maximum traction from your tweets. Forget vanity metrics, focus on interactions an of course revenue."
Chad Wiebesick – State of Michigan (USA)
5. Blogging drives your inbound marketing
Blogging is one of the best ways to publish information that is useful to travellers and blogging is the fuel that drives your inbound marketing.
The more you publish, the you get found on Google, the more content you can share on social media and the more inbound links you will attract.

Here's the list of the resources we made available to ICTT 2013 delegates.
Adam Franklin – Bluewire Media (Australia)
6.  Mobile is merging online and offline.
SoLoMo stands for "Social Local Mobile" and this is the emerging trend that is especially powerful for travel operators.  We landed on the moon with less computing power than your phone and smart phone usage is higher than ever and will continue to increase. "
Siddharth Dabhade – Google India
7. Mobile is really here
"20% of search query on hospitality is coming from Mobile. Consider tap-to-call links to increase mobile bookings by 91% .  Travellers, like the speaker, are using 3-4 mobile apps to plan their travel, apps to book their travel and apps whilst they actually travel.  I personally really enjoyed the video 1000 stores opened overnight in China.
Karthick Prabu – Tnooz (India)
8. Your website is your most profitable channel.
Be where you customers are – anywhere, anytime, but keep people coming to your website.  Customer loyalty is playing a huge role for tourism businesses.
Namrita Sehgal Taj Hotels (India)
9. Take bookings on your site
Taking bookings via third party online channels means you forfeit a huge percentage of your profits, so start pushing to get travellers to book via your website.
Bicky Carlra – TraVision (United Arab Emirates)
10. We trust review sites
We like to trust people whom we don't know, so review sites are here to stay.  It is always best to respond to reviews with genuine care – treat them just like you would in person.
Ajivit Arya – Internet Moguls (India)
11. Listen, listen, listen
Stop marketing, start listening and answer the social media telephone. Use tools like search.twitter.com, Social Mention or TalkWalker as additional tools to Google Alerts.
Sheila Scarborough (USA)
12.  Experience is everything
"The moment an experience is repeated its no more an experience". Aim to nurture existing customers as your sales heads by delivering them experiences that are different. And remember your customers will teach you everything if you are prepared to listen to them!
Himmat Annand – Tree of Life Resort & Spa (India)
13. Create you niche
Everyone is unique, so find ways to demonstrate it. Kerala Tourism is the first Indian tourism body to create e-books. And look no further than Obama for uniqueness!
Jaydip Parikh – Tej SolPro (India)
14. Understand your funnel
You need to build your funnel of visitors so you can convert 2-5% of these to leads.  And then convert 2-4% of the leads to opportunities. And finally an average 50% conversion rate into sales.
Subhasish Ghosh – Aditi Technologies (India)
15. Start content marketing, now!
If you agency isn't talking about content marketing, fire them!   Use long tail keywords with more than 3 words to attract more traffic. And then attract (Google), interact (Facebook) and convert (email marketing) your way to web marketing success!
Suresh Babu – Web Marketing Academy (India)
Thank you ICTT India!
Thanks to Subash, Janeesh, Pramod, Varghese and the entire ICTT India team who organised the conference.
Here is blog post detailing my tour around Kerala after the conference. Where to go in India in June? Kerala – God's Own Country

And here are articles by Nisha Jha on her travel blog Le Monde.
BLUEWIRE MARKETING METHODOLOGY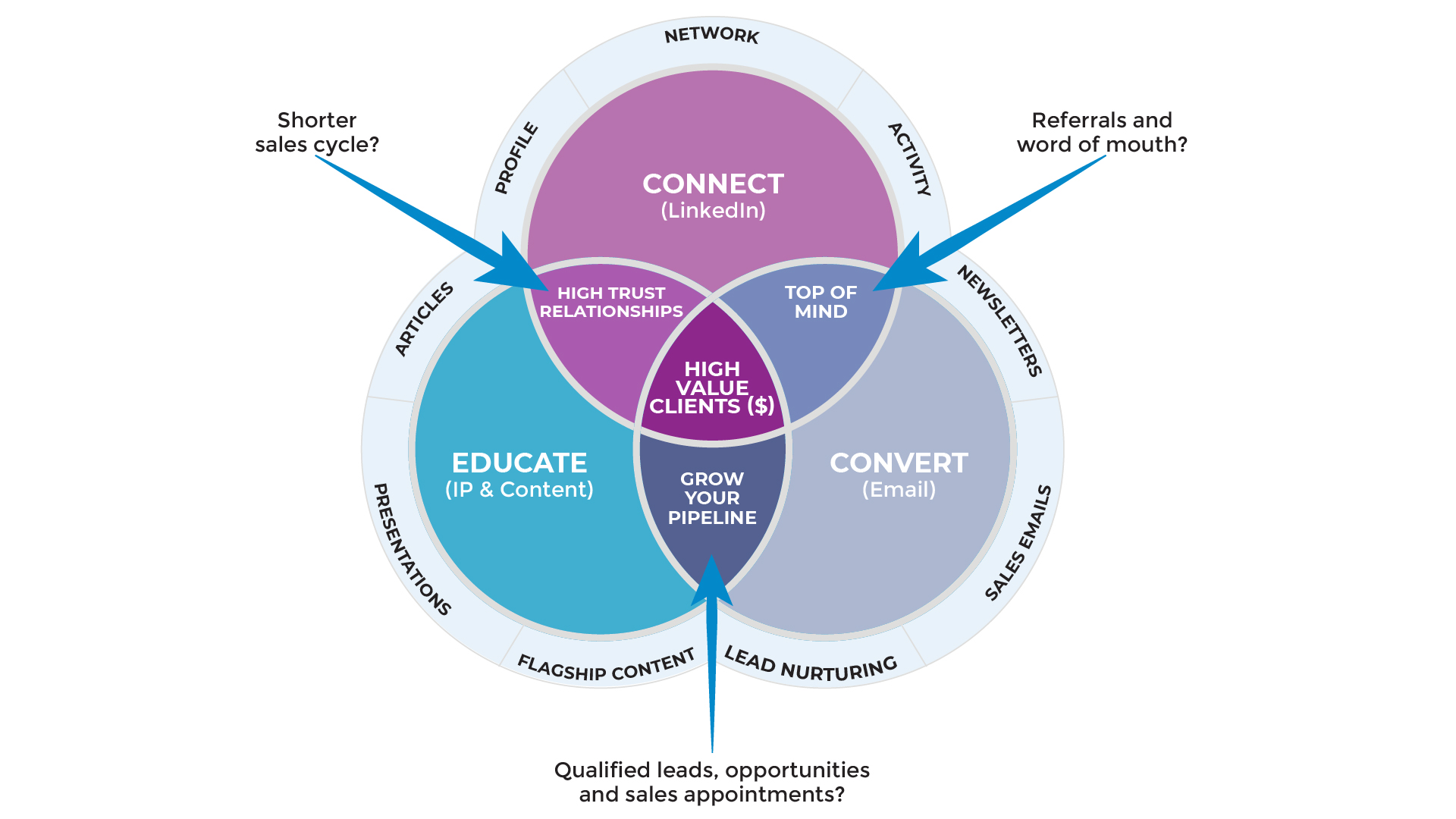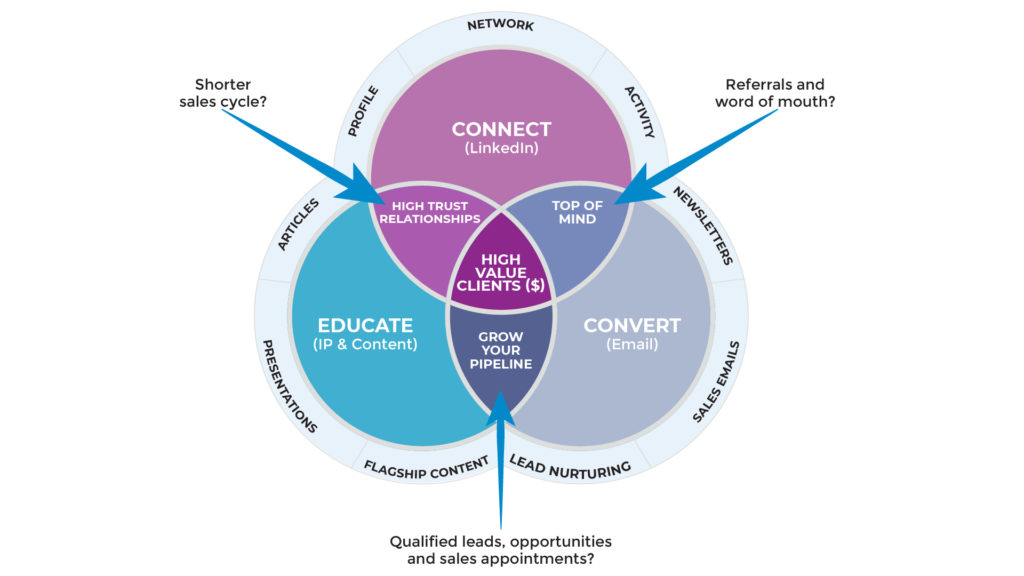 PS. When you're ready, here are 6 ways we help
consultants & advisors

grow:

1. Web Strategy Planning Template (PDF). Our flagship 1-page tool we co-created with David Meerman Scott. It's been downloaded over 1 million times and featured on Forbes.

2. Read a free chapter from our book. Web Marketing That Works --- an Amazon #1 best seller.

3. Join the private group on Facebook. Access free training resources, and hang out with 2,300+ peers.

4. Discover your marketing score. Take the 40 point Marketing Scorecard (in < 6mins) and get a customised report.

5. DIY with the 50+ Script Library. It's for connecting with new people and nurturing them into high-value clients.

6. Let's brainstorm how to fill your marketing funnel.

DM the word "INTERESTED"

via Messenger

 or 

book a 20 min slot to talk

 on Zoom.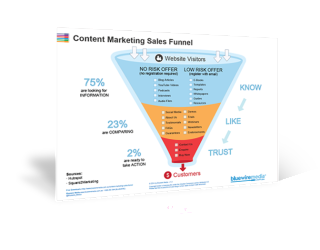 Content Marketing Sales Funnel
Your content marketing sales funnel is all about getting people to know, like and trust you by nurturing them with the right information at the right time.