WMTW 109: Trevor Young the PR Warrior on Reputation and Recognition [Podcast]
Podcast: Play in new window | Download
Subscribe: RSS
"It takes time to build yourself." Trevor Young (Tweet this)
In this episode I chat to Trevor Young about modern PR, recognition and building a reputation online and growing that into a business.
Show-notes:
Key points
He is the host of the Podcast "Reputation Revolution – DIY Personal Branding for Business Professionals." 
Trevor the "PR" warrior talks about "Omnipresence."
Omnipresence is consistency in showing up and adding value.
Have recognition before building your brand.
Build relationships whenever possible.
Utilise guest posting for blogging.
Validation is what people find and feel about you.
Little interactions build momentum and trust overtime.
People mentioned
Links mentioned
Get in touch with Trevor
Did you like this podcast? 
If you liked this podcast, please click to tweet this show >>
Subscribe
We would love you to subscribe to Web Marketing That Works and please leave your honest reviews via:
Stitcher radio
iTunes
SoundCloud
Bonus 33 Free Templates
Download the 33 free templates from our new book.
Or order the book online: Web Marketing That Works: Confessions from the Marketing Trenches (Wiley 2014).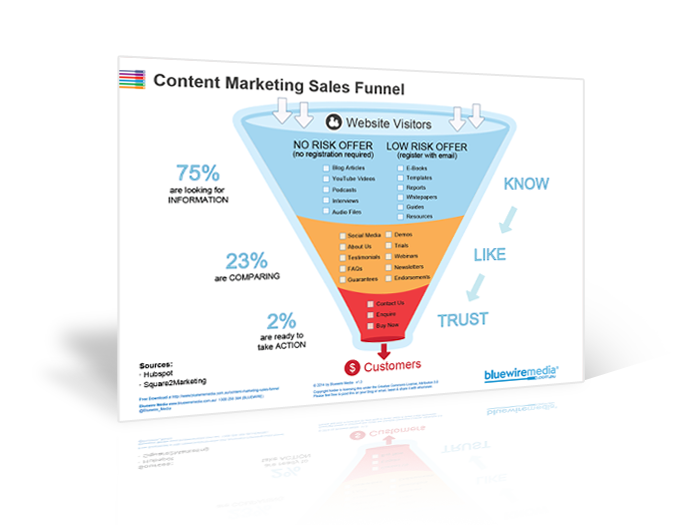 Content Marketing Sales Funnel
Your content marketing sales funnel is all about getting people to know, like and trust you by nurturing them with the right information at the right time.