Verne Harnish's #1 Tip for Business Growth
Updated on November 9th, 2019
Verne Harnish Business Growth
Verne Harnish's business growth tips have helped shape the way we run Bluewire Media.  Verne's known as The 'Growth Guy' and his company Gazelles essentially helps businesses scale up.
His business workshops & events are the best we've attended and at the recent Growth Summit in Sydney, we caught up with Verne for a quick interview to learn his #1 business growth tip.
We asked Verne Harnish, "What's your #1 tip for business growth?"
Mastering the Rockefeller Habits
TRANSCRIPT: Verne Harnish Business Growth –  #1 Tip
The first thing you've really got to implement out of these habits is a set of priorities.
You've got to get clear, not the 75 things but the five things you want to get focused on. Then you've got to get into a good meeting rhythm. Start with a day then a good week meeting rhythms to make sure you're getting these priorities accomplished.
Thanks for the business growth tip Verne Harnish!
Verne Harnish is the author of Mastering the Rockefeller Habits
, a brilliant book that examines what fast growth companies should be doing.  It is the best business book I have read.
It is based on the the habits of of John.D Rockefeller, arguably the most successful business person in history.
2018 update
It's been over a decade since Verne Harnish's best-selling book Mastering the Rockefeller Habits was first released. Verne has now released Scaling Up: How a Few Companies Make It…and Why the Rest Don't which is the first major revision of this business classic.
Web Strategy for Business:  If you're business is implementing the Rockefeller Habits, let us know how you are going with it.
Bluewire's MARKETING METHODOLOGY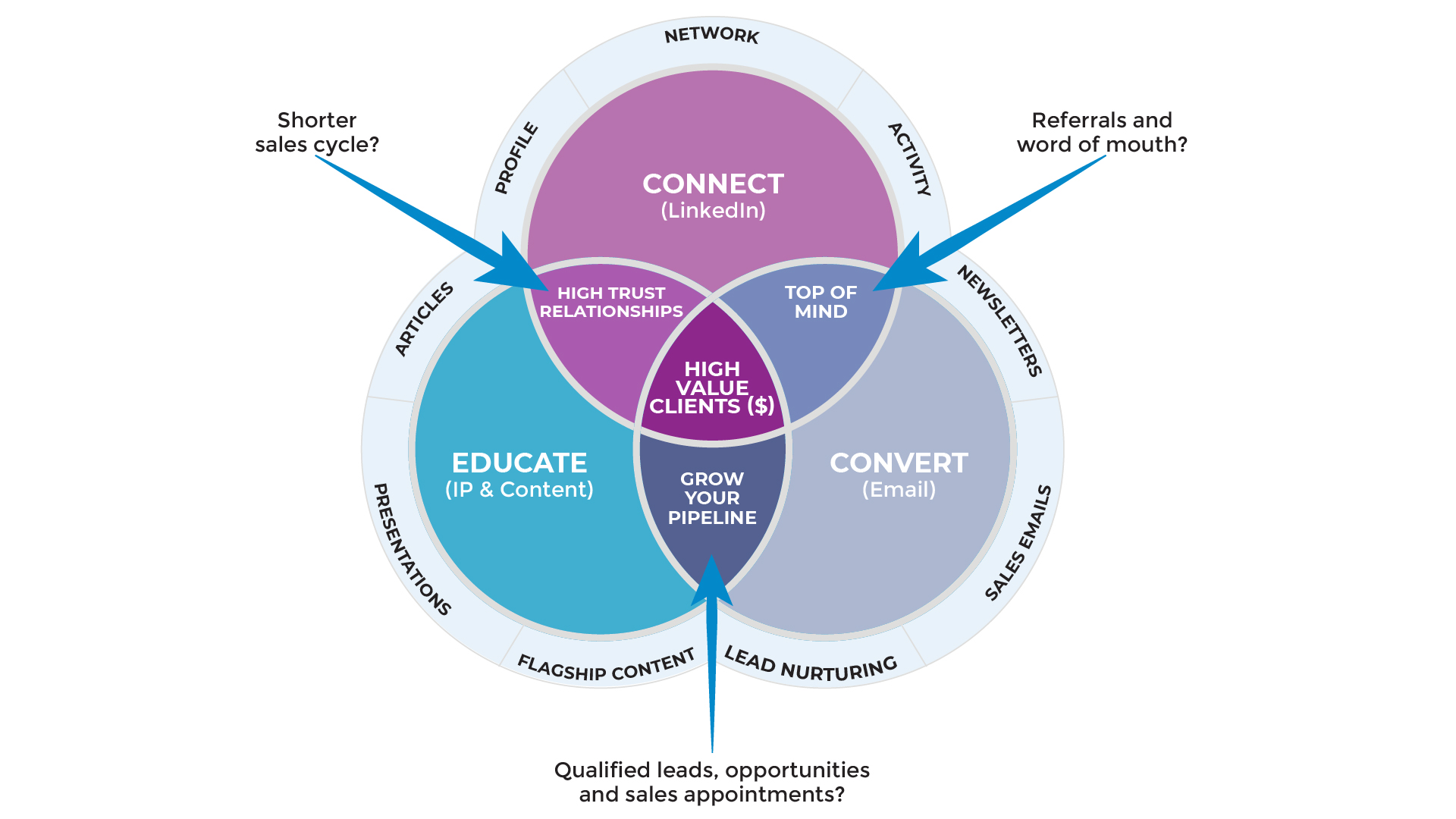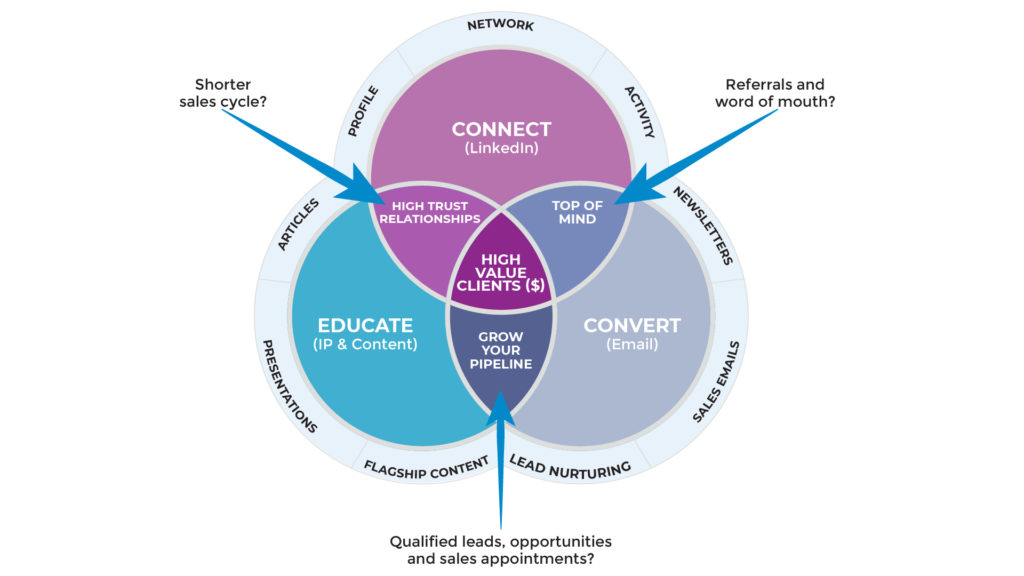 PS. When you're ready, here are 6 ways we help
consultants & advisors

grow:

1. Web Strategy Planning Template (PDF). Our flagship 1-page tool we co-created with David Meerman Scott. It's been downloaded over 1 million times and featured on Forbes.

2. Read a free chapter from our book. Web Marketing That Works --- an Amazon #1 best seller.

3. Join the private group on Facebook. Access free training resources, and hang out with 2,300+ peers.

4. Discover your marketing score. Take the 40 point Marketing Scorecard (in < 6mins) and get a customised report.

5. DIY for $7. Get the Complete 50+ Script Library for connecting with people to winning clients.

6. Let's brainstorm how to fill your marketing funnel.

DM the word "INTERESTED"

via Messenger

 or 

book a 20 min slot to talk

 on Zoom.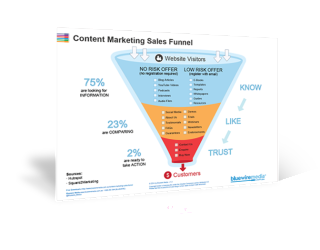 Content Marketing Sales Funnel
Your content marketing sales funnel is all about getting people to know, like and trust you by nurturing them with the right information at the right time.