Video challenge: 100 videos in 100 days is complete [#102]
Updated on September 30th, 2019
[Adelaide St, Brisbane, Australia]
VIDEO – Video challenge complete
TRANSCRIPT
Hello there, Adam Franklin here, and I've actually realised I've just hit the 100 video mark for this 100 video in 100 day challenge.
That was a challenge set out by my coach, Taki Moore, about four months ago when I did his workshop down in Melbourne.
I've stuck to it, I've recorded 100 videos. I haven't actually posted all of them on time but I have recorded on average one a day. So, I'll probably put a full stop in this project for now. I've loved it, and I will continue to do them sporadically, or even quite frequently, just not that one a day type of commitment.
I hope you have found it useful.
What I've learnt from the video challenge
The things I've learnt from it is there's always a video you can record. You can be in the car, it can be at home. It can be out on the road. You only need to talk for a minute or two, so there's always something you can say.
Thinking of that is sometimes a tiny challenge, but what it does is it forces you to become comfortable talking to the camera. It forces you to actually talk to the camera just like it's a friend and not like a video, talking to 50 Facebook friends at once.
I've really enjoyed showing you a behind the scenes of guess where I'm at or what I'm up to, what I'm thinking about, what I'm reading, what I'm attending. So, that's really cool. So, this certainly won't be the last of me, but probably not every single day.
That's my recap of the 100 videos in 100 days challenge. If you're up for the challenge yourself, let me know, I'll be sure to give you lots of encouragement.
All right, take care, see you.
MY MARKETING METHODOLOGY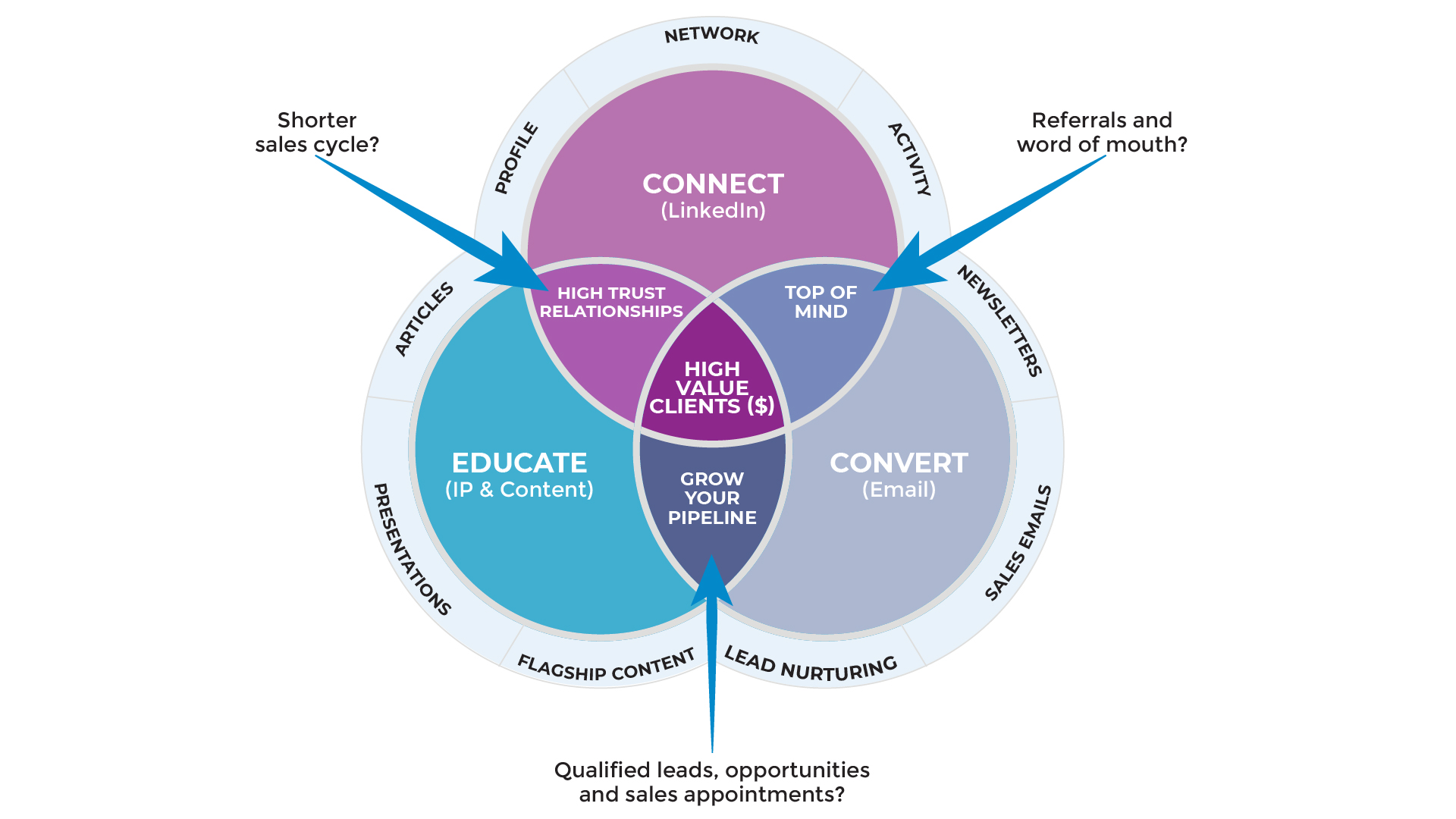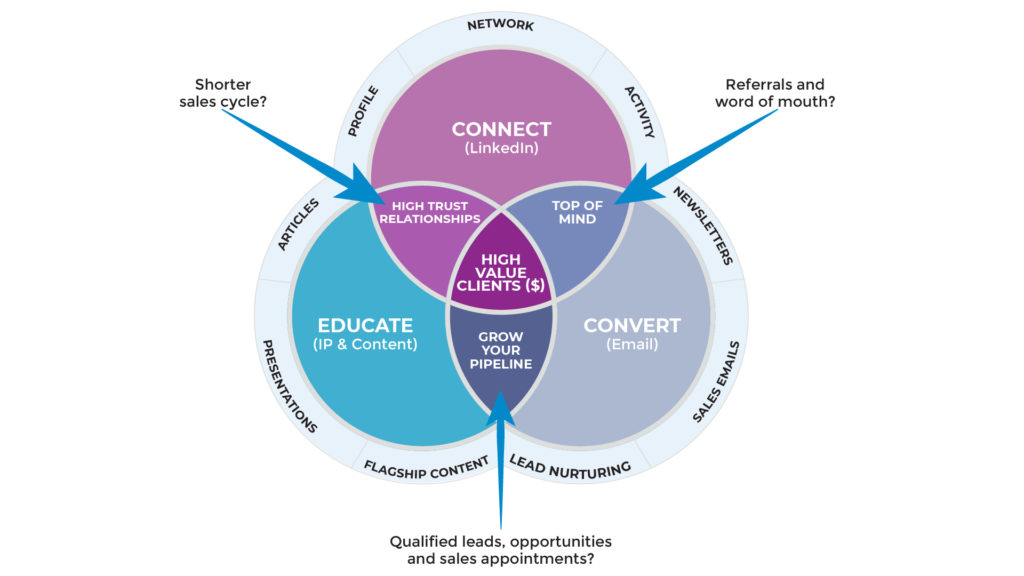 PS. When you're ready, here are 6 ways we help
consultants & advisors

grow:

1. Web Strategy Planning Template (PDF). Our flagship 1-page tool we co-created with David Meerman Scott. It's been downloaded over 1 million times and featured on Forbes.

2. Read a free chapter from our book. Web Marketing That Works --- an Amazon #1 best seller.

3. Join the private group on Facebook. Access free training resources, and hang out with 2,300+ peers.

4. Discover your marketing score. Take the 40 point Marketing Scorecard (in < 6mins) and get a customised report.

5. DIY for $7. Get the Complete 50+ Script Library for connecting with people to winning clients.

6. Let's brainstorm how to fill your marketing funnel.

DM the word "INTERESTED"

via Messenger

 or 

book a 20 min slot to talk

 on Zoom.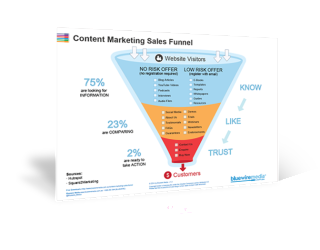 Content Marketing Sales Funnel
Your content marketing sales funnel is all about getting people to know, like and trust you by nurturing them with the right information at the right time.