Has a LinkedIn Post gone viral unexpectedly? [#103]
Updated on October 21st, 2019
[Brisbane Convention & Exhibition Centre, Australia]
TODAY's QUESTION:
"Has a LinkedIn post gone viral unexpectedly?" (via Quora)
VIDEO
Has a LinkedIn post gone viral?
Has a LInkedIn video gone viral… unexpectedly?
This happened to me last year when 193,000 people saw my video, and it got 3000+ comments.
But how did it happen?
Firstly, the effort preceded the luck.   The main reason, in my opinion, was the fact I actually did the video in the first place.  Plus I had what proved to be a compelling PDF giveaway offer.  The luck, or at least good fortune, of its popularity definitely wouldn't have occurred had I not recorded the video and posted it.
Here are some reflections from the experience of having a video go viral.
#1. The video wasn't perfect…
(Why? I had sunglasses on which I know is a big 'no-no'… but it was sunny and I felt more comfortable with them on to avoid squinting. Plus I didn't have captions.)
#2. I nearly didn't do it…
(Why? I didn't feel like it at the time, and the location was about to become super crowded and too distracting to record.)   But I recorded and edited in less than 10 minutes.
#3. Yes, I was lucky.
But I followed my format of having a valuable 'no opt-in' companion PDF which I offered to people who requested it in the comments.  In this case it was a LinkedIn Profile Checklist.  As well as luck, I think the video post was a hit because the PDF resonated with my 1st degree connections (and my extended 2nd and 3rd degree network) at the time.
#4. I'm so glad I "did it anyway"
…Even though it was far from perfect and I didn't feel like doing it.  It would've ben easier not to do it, but I'm very happy I decided to spend 10 minutes doing it because…
#5. The video led directly to new coaching clients and lots of new leads.
It brought in tens of thousands of dollars of revenue, and 1000s of new connections.
My first viral LinkedIn Post
VIDEO TRANSCRIPT
Has a LinkedIn post gone viral?
The question I'm going to answer today is, "has there been a post on LinkedIn that has gone viral unexpectedly and how did that impact your reputation professionally?"
Look, this happened to me last year.
The 'far from perfect' story behind my viral LinkedIn post
I shot a video and you could definitely argue that it was far from perfect. It was really bright, so I had my sunnies on, which I know is a big no-no in video land, but look, I did the video anyway. I didn't feel like it. It was at a swimming pool, it was about to get overrun with after school crowds, but I found this quiet little corner and I did the video anyway.
In it, I was talking about LinkedIn Profiles, I was offering to give away a LinkedIn Profile Checklist and I put it up on LinkedIn as a video. Now normally at that stage I was probably getting, on average, maybe five to 10,000 views on my videos, but this one, this one went crazy. Every time I hit refresh, there was another 5,000, 10,000 views and this kept going and going and going to the point where I had about just over 193,000 views on the video and over 3,000 comments. So this was for me, viral beyond sort of five times more viral than any other video that I'd ever posted on LinkedIn.
So yes, the viral LinkedIn Post was unexpected.
That said, there was a few things like giving away a Companion PDF, which certainly would have helped, but how did that impact my reputation professionally? It served as a good case study and whilst it was not repeatable to that level, there were certainly other videos where I followed a similar format and got maybe 100,000 views, 90,000 views, 50,000 views.
How it impacted me professionally
What it did is it demonstrated professionally that I was testing out new features, I was experimenting with ways to publish content and occasionally you hit a home run. It certainly increased the number of connections that I had on LinkedIn because I get to interact with everybody who had left a comment. So, it grew my network and put me on the radar of a whole bunch more people.
Tangible Commercial Impact (…ROI)
So, that was how it impacted me professionally. It has actually gone on to contribute too to coaching clients as well, so there's a tangible ROI, not that the video cost me anything to do, but there was a commercial outcome to that. So, to answer your question, that's a piece of content that went viral unexpectedly, and that's how it impacted my professional reputation.
My name's Adam Franklin. Take care.
Download the exact process I followed here:
LinkedIn 10X Content Guide  (free PDF)
MY MARKETING METHODOLOGY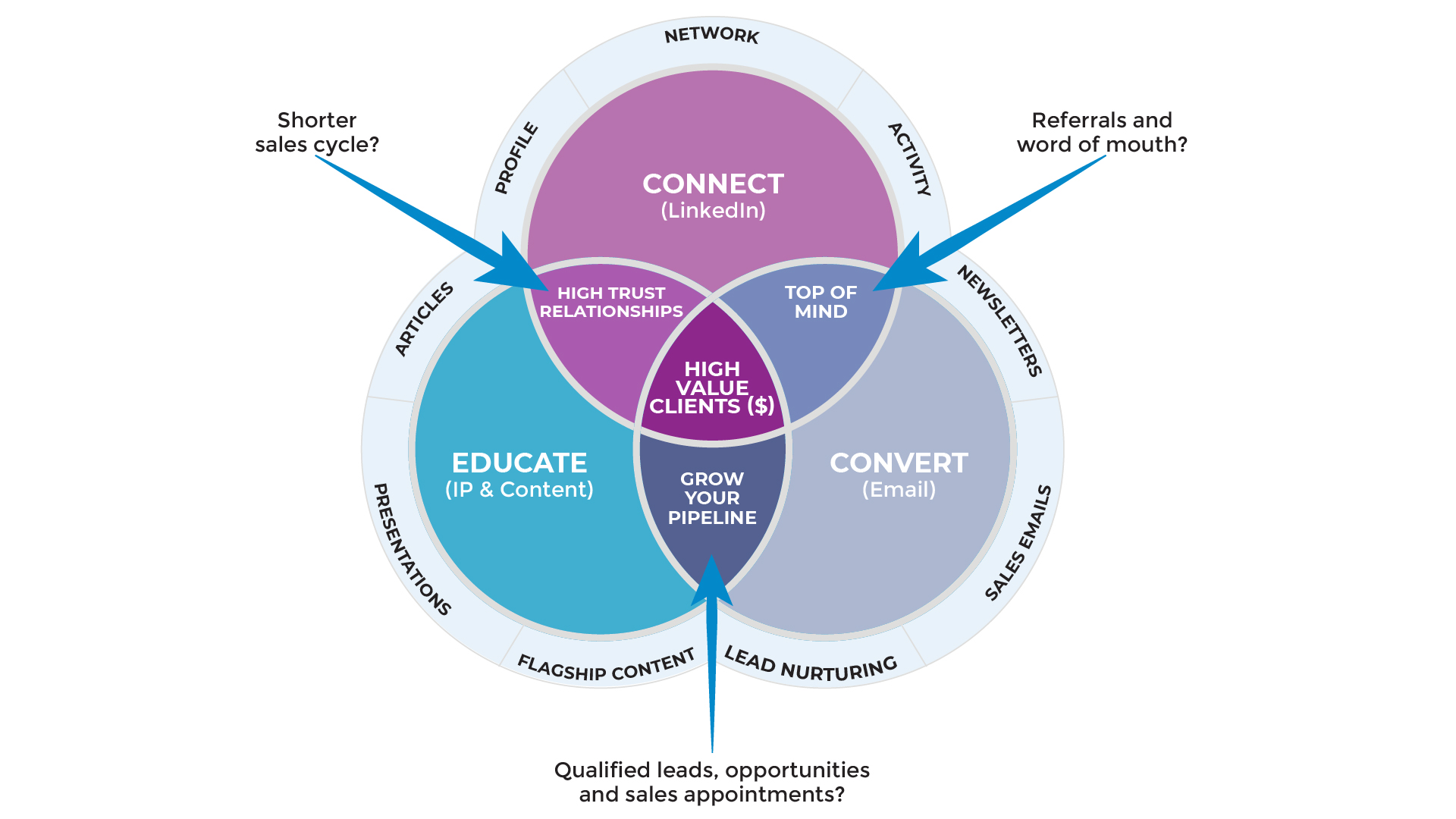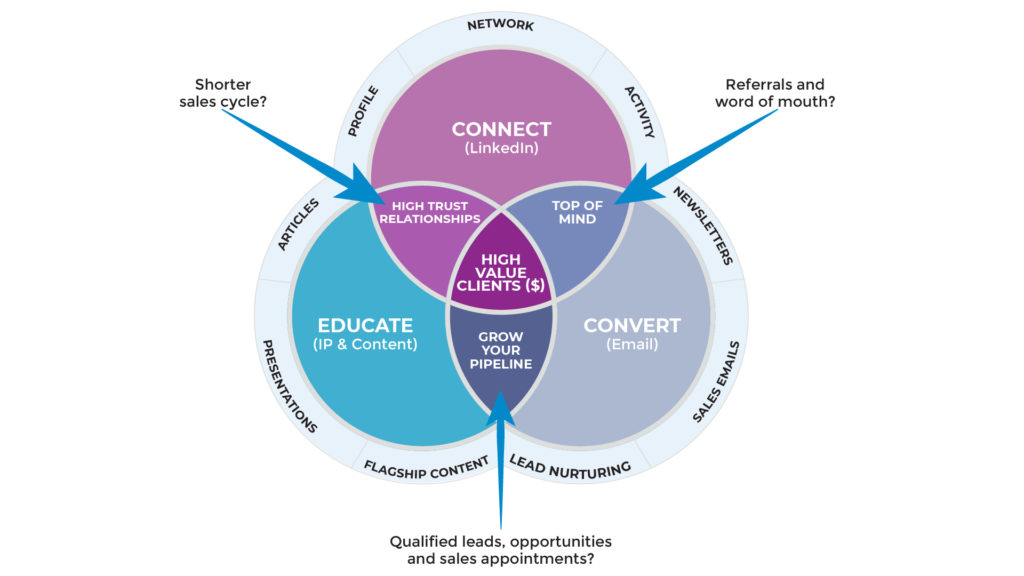 PS. When you're ready, here are 6 ways we help
consultants & advisors

grow:

1. Web Strategy Planning Template (PDF). Our flagship 1-page tool we co-created with David Meerman Scott. It's been downloaded over 1 million times and featured on Forbes.

2. Read a free chapter from our book. Web Marketing That Works --- an Amazon #1 best seller.

3. Join the private group on Facebook. Access free training resources, and hang out with 2,300+ peers.

4. Discover your marketing score. Take the 40 point Marketing Scorecard (in < 6mins) and get a customised report.

5. DIY for $7. Get the Complete 50+ Script Library for connecting with people to winning clients.

6. Let's brainstorm how to fill your marketing funnel.

DM the word "INTERESTED"

via Messenger

 or 

book a 20 min slot to talk

 on Zoom.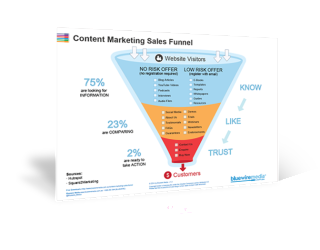 Content Marketing Sales Funnel
Your content marketing sales funnel is all about getting people to know, like and trust you by nurturing them with the right information at the right time.