Web Marketing That Works – Sketch Note
Web Marketing That Works – Sketch Note
Here's our book explained with visual story telling!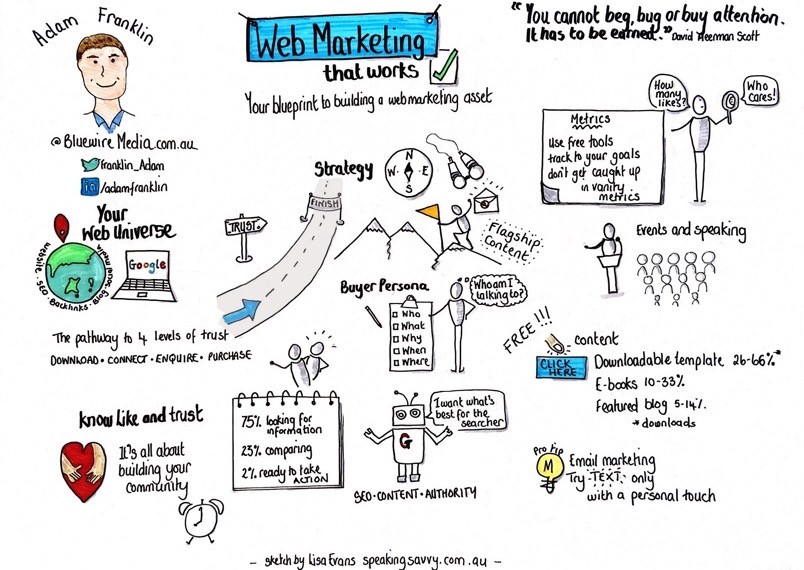 Thanks to Lisa Evans CSP from Speaking Savvy.
Some highlights:
Web Marketing That Works – your blueprint to building a web marketing asset.
"Your Web Universe" The pathway to trust. Free Download (Flagship Content) > Connect > Enquiry > Purchase.
Know, Like & Trust: It's all about building your community.
75% of people are looking for information, 23% are comparing their options and 2% are ready to take action!
"You cannot beg, bug or buy attention. It has to be earned" ~ David Meerman Scott
Email marketing: Try 'text only' with a personal touch.
What do you think of the Web Marketing That Works sketch?
Why use visual storytelling?
Visual Storytelling is a way to capture the hearts and minds of busy people.  Lisa explains it best:
What is Graphic Recording?
A way of capturing visual content with a combination of lettering, words, shapes and figures. Ideal for virtual meetings and virtual training.

Add a splash of colour and you will have the essence of your event captured. These sketch notes help to spark imagination, highlight key talking points and to keep the conversation going.

This form of Visual Storytelling appeals to busy people who want a snapshot of the information.

How about adding a fun and engaging dimension to your virtual meeting with a real time scribe to capture your ideas?

I can also sketch your book concept, podcast, TEDx talk or keynote. It's a fantastic way to help gets more eyes on your content in a way that captures the attention of people.
MY MARKETING METHODOLOGY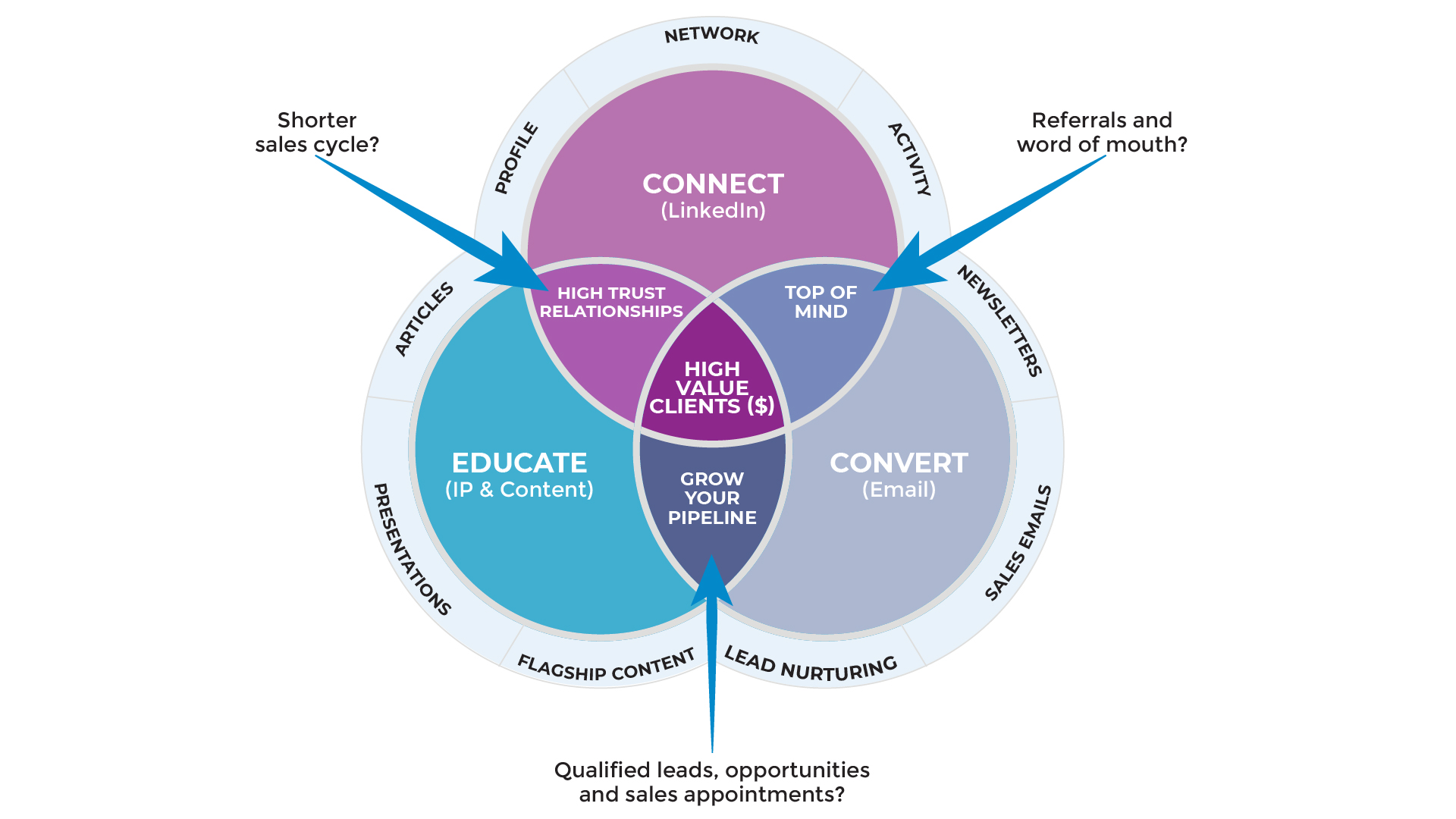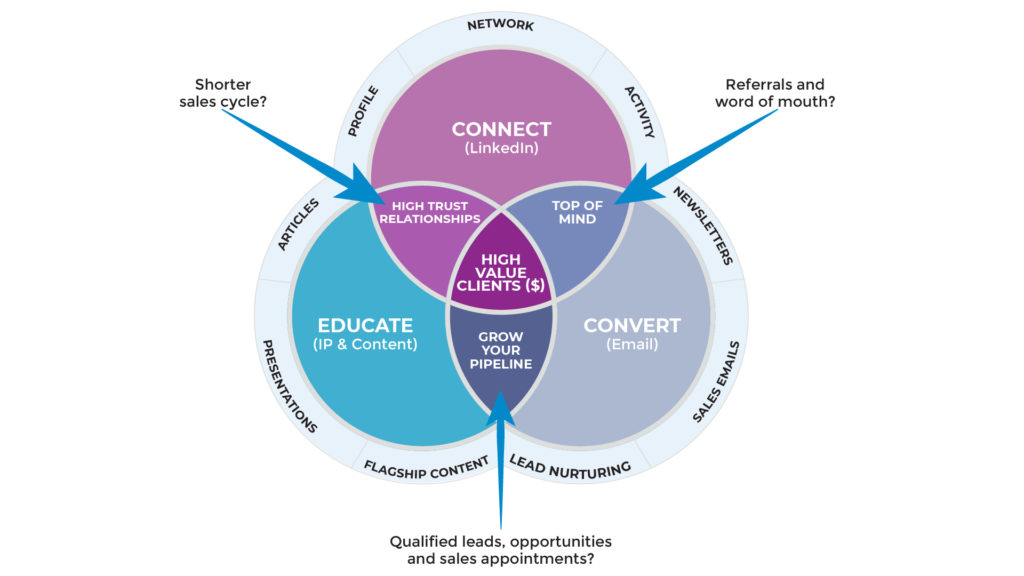 PS. When you're ready, here are 5 ways help
consultants & advisors

grow:

1. Web Strategy Planning Template (PDF). Our flagship 1-page tool we co-created with David Meerman Scott. It's been downloaded over 1 million times and featured on Forbes.

2. Read a free chapter from our book: Web Marketing That Works --- an Amazon #1 best seller.

3. Join my private invitation-only group on Facebook. Get to know us better and hang out with 1700+ peers.

4. Watch my pitch-free 17 min 'LinkedIn Crash Course for Consultants' and get 10 PDF Guides when you register.

5. Work with us direct  DM the word "INTERESTED" to us via  Messenger and we'll suggest how I can help.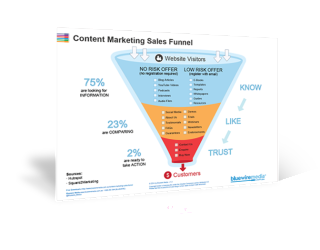 Content Marketing Sales Funnel
Your content marketing sales funnel is all about getting people to know, like and trust you by nurturing them with the right information at the right time.