Website Conversion Optimization: 9 Best Practices Tips
Updated on April 19th, 2020
Website Conversion Optimization

People are always searching for solutions on Google. But how can you catch their attention, bring them into your website, and turn into paying customers? It's all about website conversion optimization.
Through online marketing, it is much easier to attract more leads and direct them to the buying process.
You can promote your product or service through email marketing. You can use social media. You can also try outbound calls.
To help you bring more leads into your conversion funnel, here are nine tactics that can help you convert website traffic into qualified leads.
Place Visible Calls-to-Action
Even the most perfect content balanced with the right SEO tactics will not convert your visitors into paying customers if you do not have a strategically placed call-to-action. That's why at Sytian Website Design Philippines, we always emphasize that a well-placed CTA will help users take the next step.
Users would be able to read your content, but without pushing them in the right direction, they might go to other sites where your competitors will be more than willing to assist them.
"Contact Us" are CTAs that are the least effective.
That's why you should not rely on this alone if you want to increase your conversions. If you really want to capture people's attention, you need to try out various CTA buttons to figure out what is effective from what is not.
It is also recommended to use a single CTA per page to avoid unnecessary confusion. Your CTA should be able to create a sense of urgency, something that will compel users to take action.
Include Testimonials on Your Homepage
It is always great to showcase real testimonials and social proof on your site. In fact, 64% of consumers read testimonials first before they proceed with the buying process.
Longer testimonials also drive more conversions than shorter ones. Thus, ensure that your testimonials are distributed on your entire website from your pricing to check-out pages.
Aim for User-Friendly Navigation
Simple navigation can make a huge difference in your customer's online purchase journey. These conversions also often depend on whether or not the user can find whatever they are looking for.
When you design the navigation of your website, put each section where it feels most natural and easier to find. Also, try to limit the list of your items in the menu to not more than seven.
If your brand logo is located in your header, then you can link it to your homepage. That way, customers can easily head back to your home page when needed.
Be Mobile-Ready to Increase Website Conversion Optimization
Since we now live in a mobile era, more and more people use their phones rather than their PCs to access the Internet. Thus, expect an increased number of people who will be interacting with your site using a mobile device.
So, make sure that your webpages look great and function well no matter what device your site visitor is using.
Create High-Quality Content
There is nothing worse than having to grab your audience's attention, only to realize that they have lost their interest in it. You have already worked so hard, and you do not want to lose everything now.
This also explains why content will always be king.
Creating a solid content strategy is key here, so make sure that your site stays relevant and valuable to your audience. For you to create high-quality content, you must also understand the need of your target market.
Consider making content that answers their most commonly asked questions. Use authenticity, emotions, and sincerity to be able to empathize and connect with your audience.
If you want your content to be found, then you must ensure that your posts and pages are search engine optimized, with the right usage of keywords, metadata, and other on-page elements.
Focus on Improving Website Speed
Users are not patient, and having a slow-loading page can lead to higher bounce rates which will hurt your website conversion optimization.
So, if your webpages take more than five seconds to load, then it will only frustrate them, giving them a good reason to look someplace else.
To improve the loading speed of your webpages, you need to get rid of the unnecessary web design elements like big images and videos that take a long time to load.
Compressing your images will also significantly lower your loading time. You can also use browser caching to store cached versions of static resources to be able to speed up your site.
Drive Your Visitors Towards Your Goals
Your website is there before you want users to fulfill your main goals. So, while you might have an aesthetically pleasing site that runs smoothly, you need to have a conversion-focused design.
The principle behind here is simple. You just need to remember that you are compelling site visitors to fulfill a specific goal on your site. Those goals depend on you, as well as what type of website you have.
When you focus on micro-conversions, then you will be setting your business for conversion success.
Here are a couple of great examples:
Getting them to sign up on your email list
Enticing them to avail of a free trial
Asking them to fill up a contact form
Convert Your Visitors Into Subscribers
Most of the popular blogs out there have devoted readers, as well as fans on social media.
Now, the question is, how do you get them to follow your blog?
One of the best ways to do so is through your email list. Whether you have a big email list or not, you should focus on building it every single day.
You could offer users something interesting in return for their email addresses such as ebooks, infographics, podcasts, videos, or discounts in exchange for them subscribing to you.
You also need to build email opt-ins that are found on the footer, sidebar, header, and at the very end of your post. Use a unique, catchy line that will help your audience understand the benefits more.
Landing pages are also important, since they reduce distractions, making users focus on the call-to-action instead.
Reduce or Remove Any Kind of Risk
When a transaction happens, there is always a risk. Usually, it is the buyer who carries that risk the most.
If the risks are high, then there is a chance that a transaction will not take place.
As a workaround, you can offer user guarantees so that you can reduce or eliminate any kind of risks that your prospective customers might have. A common example of a user guarantee is a thirty-day money-back guarantee.
As you might have already guessed, there are a lot of ways where you can convert visitors into qualified leads. Remember that there are a lot of opportunities out there. All you need is to be perceptive and creative in order to succeed.
About the author
Kenneth Sytian is the Owner and CEO of Sytian Productions Website Design Philippines.
He has been designing websites and developing web apps for more than a decade.
He is the driving force behind the company and influencer in the industry of web design and development
in the Philippines.
BLUEWIRE'S MARKETING METHODOLOGY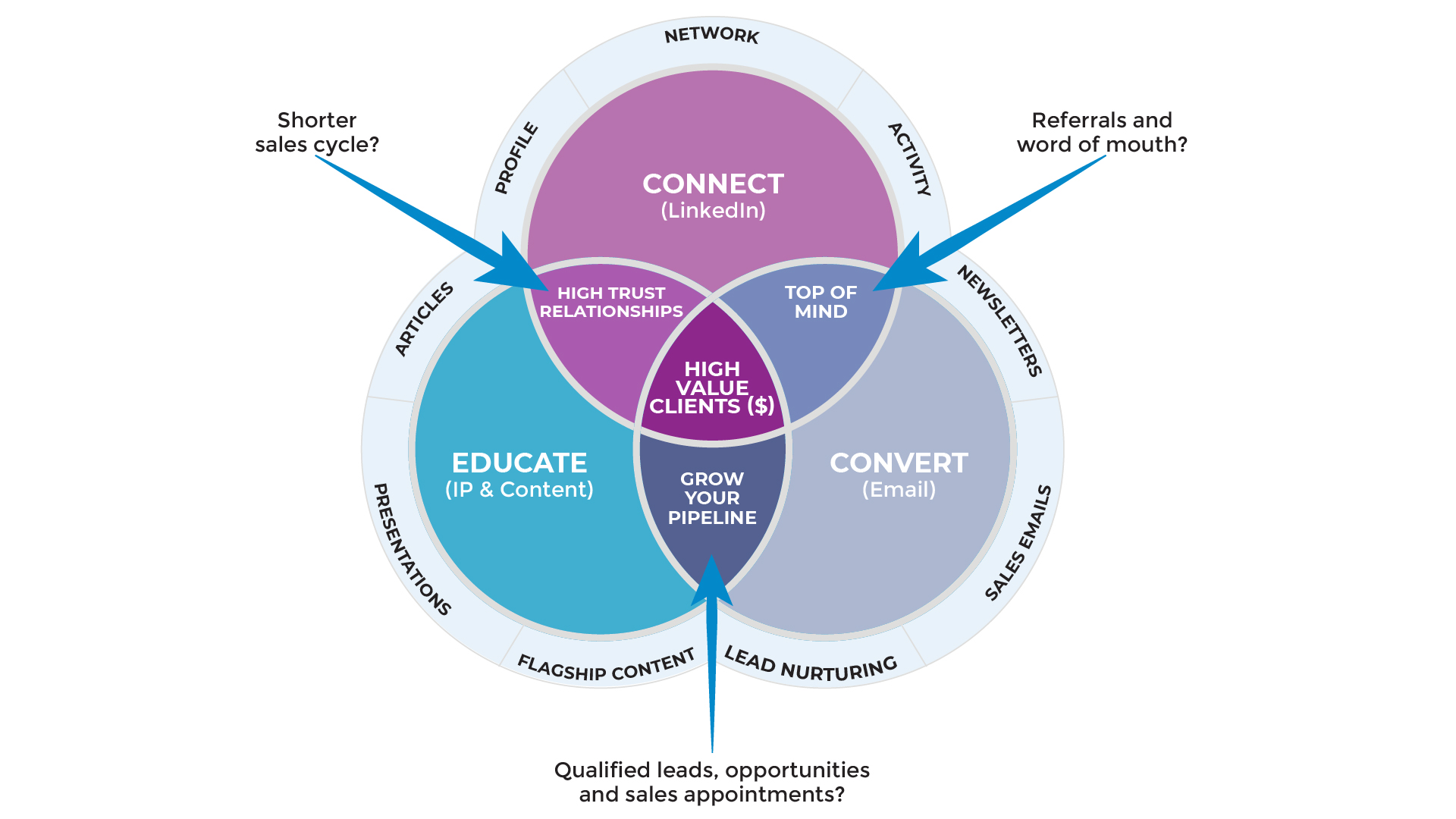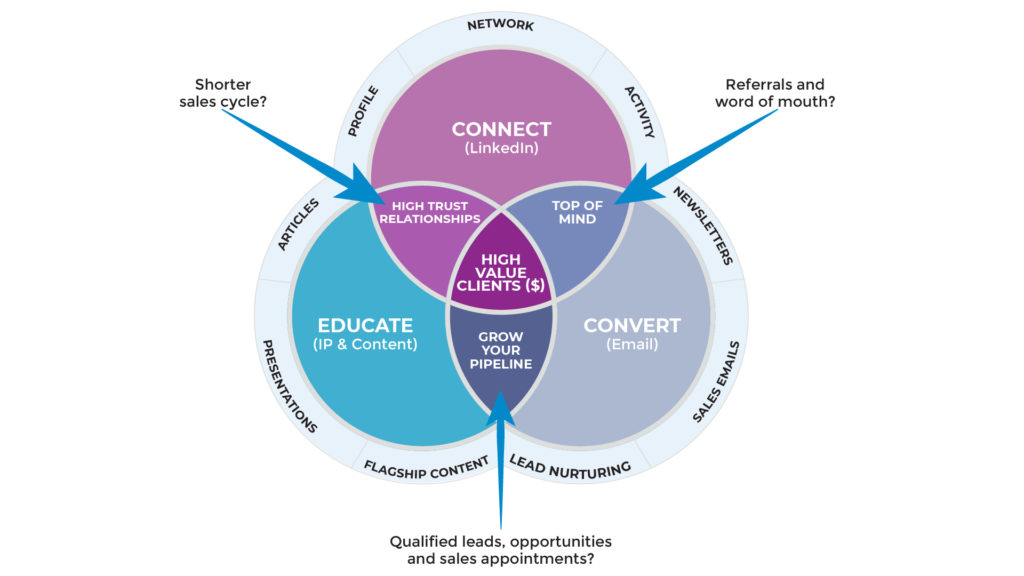 PS. When you're ready, here are 6 ways we help
consultants & advisors

grow:

1. Web Strategy Planning Template (PDF). Our flagship 1-page tool we co-created with David Meerman Scott. It's been downloaded over 1 million times and featured on Forbes.

2. Read a free chapter from our book. Web Marketing That Works --- an Amazon #1 best seller.

3. Join the private group on Facebook. Access free training resources, and hang out with 2,300+ peers.

4. Discover your marketing score. Take the 40 point Marketing Scorecard (in < 6mins) and get a customised report.

5. DIY for $7. Get the Complete 50+ Script Library for connecting with people to winning clients.

6. Let's brainstorm how to fill your marketing funnel.

DM the word "INTERESTED"

via Messenger

 or 

book a 20 min slot to talk

 on Zoom.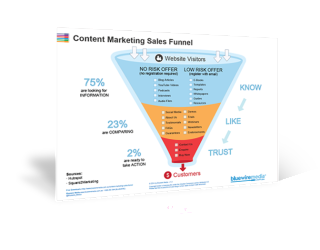 Content Marketing Sales Funnel
Your content marketing sales funnel is all about getting people to know, like and trust you by nurturing them with the right information at the right time.