Why I send thank you cards – 60 secs with Adam Franklin
Here's my second instalment of the new "behind the scenes" video series where I endeavour to share a marketing tip, show you what I'm up to and not chew up more than 60 secs.
(By the way, this is the last time I'll hold the iPhone the wrong way round — so no more black bars up the side of the video)
Why I send thank you cards
I like to add a personal touch and express my gratitude to certain people each week. For many years I've been in the habit of sending thank you notes, cards, books and occasionally gift packs to all sorts of people who've had an impact on me or been helpful in some way.  Credit to Jack Daly for insisting on this tactic many years ago.
Meerkat
You will be hearing lots about Meerkat soon. It lets you stream live video via Twitter and it's been the "headline app" at SXSW this week, not that I was there.  I was shown it by Ryan Bonnici at Hubspot last week.  Unless you're a super early adopter who froths on this stuff, you can probably not worry about it for now!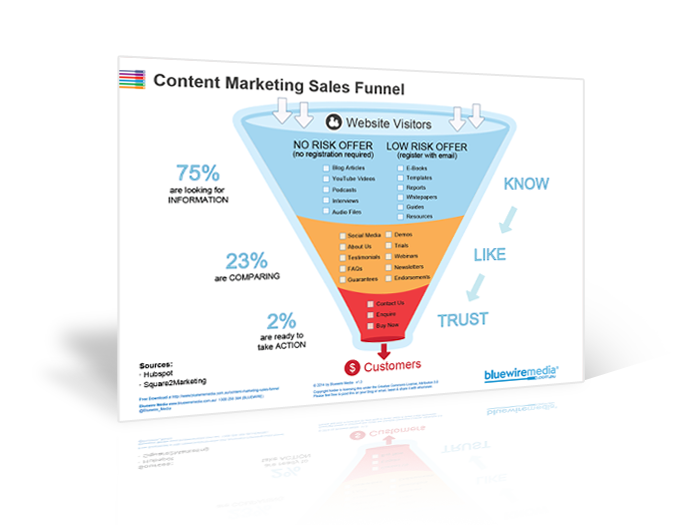 Content Marketing Sales Funnel
Your content marketing sales funnel is all about getting people to know, like and trust you by nurturing them with the right information at the right time.