Why you need a Social Media Policy – Vivienne Storey
Updated on June 15th, 2016
Vivienne Storey from Blands Law shares her advice on why you need a social media policy and how it serves as a great training tool.
Here is a transcript:
OK, it's Vivienne Storey from Blands Law. We specialise in writing Social Media Policies for companies and I just wanted to highlight an important aspect of having a Social Media Policy and that is as a risk management tool it's invaluable for training.
Once you've developed your social media policy you then have something to go to or start with to train them in the various areas of social media that they need to be aware of before they can engage on the companies behalf.
Thanks Vivienne!
You can follow @mysocialpolicy on twitter or visit www.BlandsLaw.com.au for more.
PS.  Vivienne collaborated with Bluewire to develop the Social Media Guidelines Templates (free download).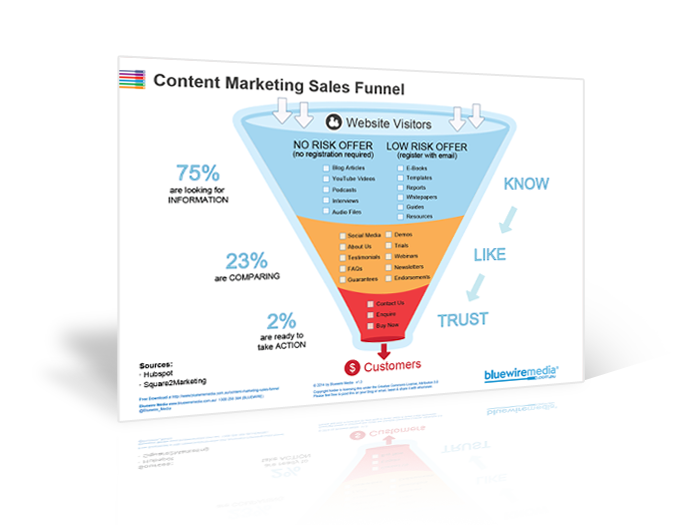 Content Marketing Sales Funnel
Your content marketing sales funnel is all about getting people to know, like and trust you by nurturing them with the right information at the right time.