WMTW 006: Glenn Murray on selling an e-book every 5 seconds [podcast]
Podcast: Play in new window | Download
Subscribe: RSS
Updated on December 3rd, 2019
Glenn Murray e-book expert
Tweet this podcast with Glenn Murray >>
[soundcloud url="https://api.soundcloud.com/tracks/155184822″ params="color=0066cc&auto_play=false&hide_related=false&show_artwork=true&show_comments=true&show_user=true&show_reposts=false" width="100%" height="166″ iframe="true" /]
Glenn Murray is the e-book author of SEO Secrets and Practical SEO Copywriting and founder of Divine Write.
"Get the best designer you can afford and get a brilliant website" Glenn Murray (tweet this)
Glenn Murray's e-book & marketing philosophy
Share your knowledge (like Glenn did with his successful SEO Secrets e-book).
Ah-a moments
Meeting and partnering with Darren Rowse (aka Problogger) to create an e-book. And then seeing first hand the power of email marketing for selling. Their e-book sold a copy every 5 seconds during their email marketing "hard launch."
Copywriting scorecard for bloggers is that book.
Marketing that brings the most joy
Google+ and the pro tip is just focus on relationships, being yourself and expressing your personality.
Advice if you're starting out
Get the best designer you can afford and get a brilliant website. Forget all social media platforms, bar one or two. Glenn prefers Google+ and Twitter.
Mentions and Influences
Darren Rowse
Rand Fishkin
Matt Cutts
Fred Schebesta
Kate Toon
Noam Chomsky (and his book Understanding Power)
Adam Franklin (thanks Glenn)
Parting advice.
Create great content, be yourself, show personality, foster real relationships and be prepared to invest a lot of time for long time because it takes real work.
Connect with Glenn Murray
GlennMurrayCopywriter on Google+
@DivineWrite on Twitter
DivineWrite on the web
Did you like the show?
We'd love it if you helped spread the word.
Click here to share this Glenn Murray podcast with your friends >>
Bonus 33 Free Templates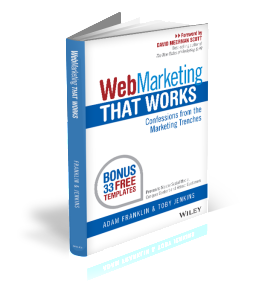 This podcast is brought to you by our new book Web Marketing That Works. You can download the bonus 33 free templates (11.2 MB – zip file).
Read the free, 28 page sample chapter (948 KB – PDF)
Or order the book online: Web Marketing That Works: Confessions from the Marketing Trenches (Wiley 2014).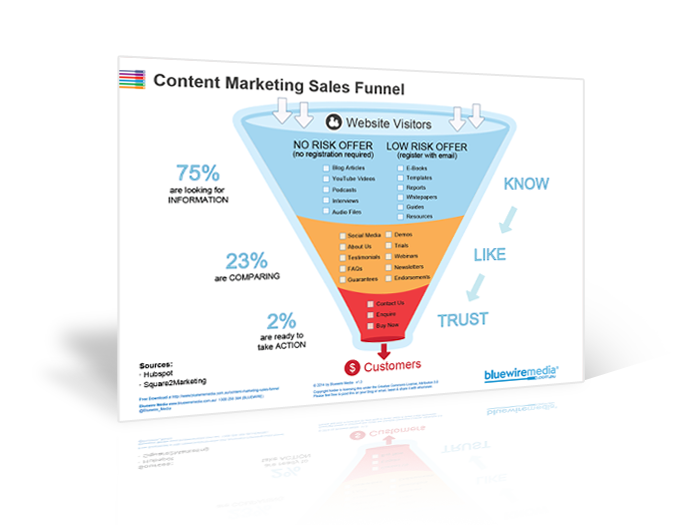 Content Marketing Sales Funnel
Your content marketing sales funnel is all about getting people to know, like and trust you by nurturing them with the right information at the right time.