WMTW 022: Tim Martin on provocative marketing [podcast]
Podcast: Play in new window | Download
Subscribe: RSS
Updated on April 2nd, 2015
Click to tweet this podcast >>
Tim Martin from Net 101 has a chat with Adam Franklin.
Show notes
Marketing philosophy
Your website needs to be the centre piece of your marketing, and with social media you need to be measuring the return.
What's worked
Lots hasn't work on the first go, but anything that has been pursued with persistence has worked.
What's failed
Traditional offline marketing. It is a big mystery.
If you were starting out?
Invest in things that you own, like a website or blog. Tim would then learn by doing because that will bring confidence. Start publishing and thinking like a publisher.
What marketing tactic brings the most joy?
The blog.
ProTip
Repurposing your content and leverage it different ways.
Who Tim's learnt from
Seth Godin
The Master Switch by Tim Wu
Connect with Tim
Post show chat
Tim's quirky humour in action:
Net101's Telephone essentials for business course
Did you like this podcast?
If you liked this podcast, please click to tweet this show >>
Subscribe
Subscribe to Web Marketing That Works via:
Bonus 33 Free Templates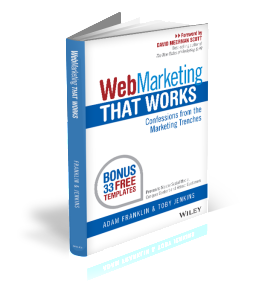 Download the 33 free templates (11.2 MB – zip file) from our new book.
Read the free, 28 page sample chapter (948 KB – PDF)
Or order the book online: Web Marketing That Works: Confessions from the Marketing Trenches (Wiley 2014).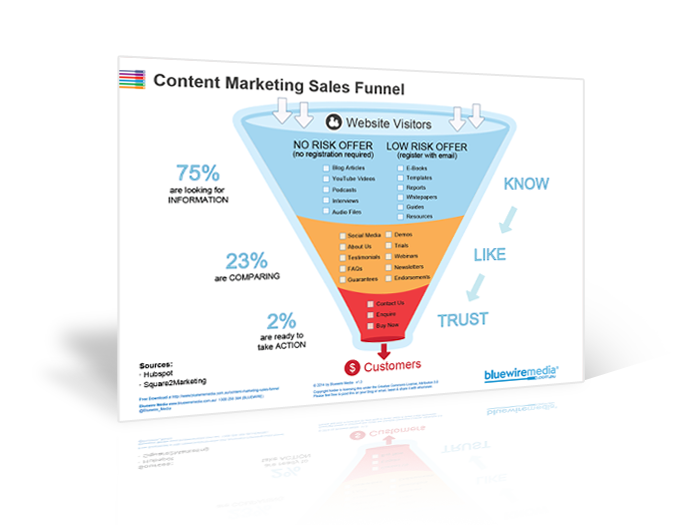 Content Marketing Sales Funnel
Your content marketing sales funnel is all about getting people to know, like and trust you by nurturing them with the right information at the right time.