WMTW 027: How I Hack Headline Writing in Less Than 5 Minutes [podcast]
Podcast: Play in new window | Download
Subscribe: RSS
Updated on March 2nd, 2015

Show notes
Headline Hacks
Repurpose your favourite bloggers' most popular blog headlines!
What makes a good blog post
The ingredients include: Headline, Hook, Photo (use a royalty free photo), Sub headers, Summary and a Call to Action.
"How-to …" posts are great, but "How I did…" posts are even better.
Blogging templates
Blog Post Planning Template
Content Marketing Promotion Template
Mentions
Resources
53+ Free Image Sources For Your Blog and Social Media Posts (courtesy of Buffer)
Did you like this podcast?
If you liked this podcast, please click to tweet this show >>
Subscribe
We would love you to subscribe to Web Marketing That Works and please leave your honest reviews via:
Bonus 33 Free Templates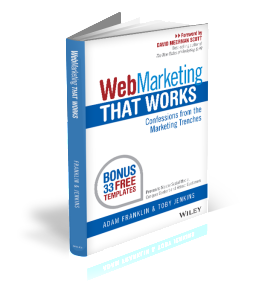 Download the 33 free templates (11.2 MB – zip file) from our new book.
Or order the book online: Web Marketing That Works: Confessions from the Marketing Trenches (Wiley 2014).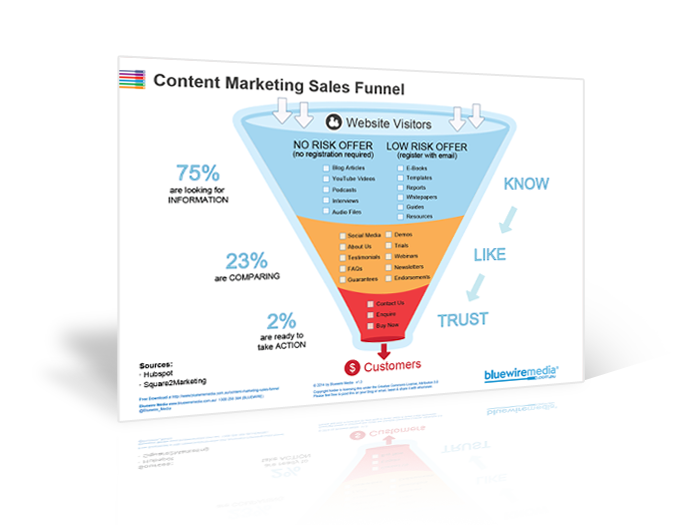 Content Marketing Sales Funnel
Your content marketing sales funnel is all about getting people to know, like and trust you by nurturing them with the right information at the right time.