WMTW 029: Verne Harnish – Gazelles Inc, EO, ACE, Birthing of Giants MIT
Podcast: Play in new window | Download
Subscribe: RSS
Updated on January 4th, 2017
"When the student is ready, the teacher appears." Verne Harnish (Tweet this)
Verne Harnish is the founder of Gazelles, Inc., which serves as an outsourced corporate university for mid-size firms.
He's the author of Mastering The Rockefeller Habits and The Greatest Business Decisions of All Time, writes a regular Growth column for Fortune
 Small Business Magazine and has a major update to Mastering The Rockefeller Habits coming out this year called Scaling Up.
Verne also founded Entrepreneurs Organization and the Association of Collegiate Entrepreneurs (ACE) and chaired the renowned Birthing of Giants entrepreneurship leadership program at MIT for 15 years.
We've been huge fans of Verne's one page strategic plan and his books and presentations (he'll be in Australia and NZ in September).
In the show, we talk about Verne's concept of "owning the ink" and how he's executed that in his online tools, education, email marketing, and books.
One of the key take aways for me was that Verne partnered with a major business publication for each of his ventures – profit AND non-profit – at the START of each venture.
We also talk about lessons in business that have helped him in his family life (it's topical for me so I couldn't help but ask!).
Enjoy the show!
>Subscribe on iTunes
>Subscribe on Stitcher
If you have a second, please leave us a review on iTunes (or Stitcher)! It really helps us to keep getting great guests on the show.
>Download the 33 free web marketing templates
Show Notes:
What worked well?
No-one wants to be sold, they want to be educated.
Hard to get attention if you're throwing a sales/marketing lesson in front of an entrepreneur
Book codified what Verne had been teaching for years.
Positioned and partnered with media – Fortune Magazine.
First give before you receive – put it out there first.
Tools are open source and anyone can access them.
Where are your core customers hanging out?
Getting a book out there immediately
Attracts talent
Great calling card
Visibility in industry
Easier to interview from a media standpoint.
What is the book you need to write?
Inbound marketing
Email marketing:
A need to communicate ideas on a more frequent basis
No marketing expense but 3hrs every Thursday to collect thoughts and ideas that Verne is interested in
Taken 10 years to get to 50,000 subscribers
It's Verne's funnel
Book/hear about Gazelles, join the list for the nurture cycle.
10 year nurture cycle!
When the student is ready, the teacher appears
Shows up in their lives every Thursday
Divide by business function and geography
Address specific customer's issue
New Book – Scaling Up:
Family:
Handful of rules and repeat yourself a lot. Hopefully some sticks!
1 page personal plan – relationships, achievements, rituals and routines you need to change, wealth – number and what are you going to do with that to make the world a better place.
22nd wedding anniversary celebrated – relationship is stronger and as strong as it's ever been.
15 minute daily ritual – just before dinner 6pm.
Rabi Steven Barrs – common issue is that we treat our spouse as our children should be treated, and our children as our spouse should be treated.
Ask your spouse how was their day, not your children!
Connecting with Verne:
Gazelles.com
Did you like this podcast?
If you liked this podcast, please click to tweet this show >>
Review & Subscribe>
We would love you to subscribe to Web Marketing That Works and please leave your honest reviews via:
Bonus 33 Free Templates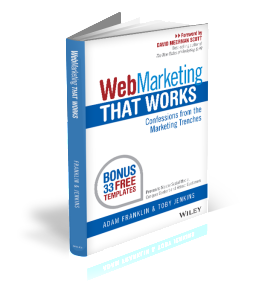 Download the 33 free templates (11.2 MB – zip file) from our new book.
Or order the book online: Web Marketing That Works: Confessions from the Marketing Trenches (Wiley 2014).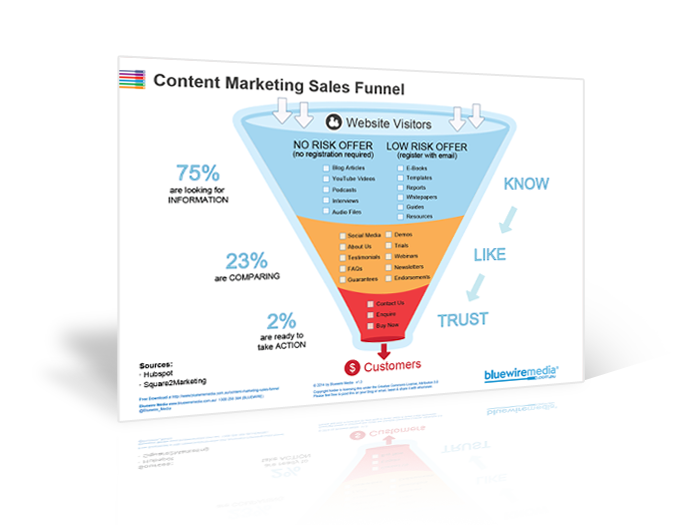 Content Marketing Sales Funnel
Your content marketing sales funnel is all about getting people to know, like and trust you by nurturing them with the right information at the right time.