WMTW 038: Listbuilding at 9 per cent conversion rate
Podcast: Play in new window | Download
Subscribe: RSS
Updated on February 18th, 2015
Click to tweet this podcast >>
Here are 4 things I've been experimenting with that have been working well.
1.  SumoMe Listbuilder
Installing this free WordPress app has seen an extra 579 subscribers in one month.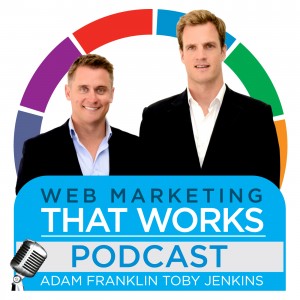 Results: Conversion rates in the teens,  but averaging ~9% (the average according to AppSumo is 1.66%)
Here is Noah Kagan's post "What we learned helping you collect over 100,000 emails."
Download SumoMe List Builder for free.
2. New Homepage design
It wasn't a big tweak but it led to a 3x increase in conversions. I made the entire area 'above the fold' dedicated to email conversions. So far it's converting at 5.9% vs the previous version which converted at 2.1%.
New homepage design "above the fold" as viewed on a laptop.  It's all about the conversion.

3. Inspectlet
Tobes put me onto this one via the AppSumo email.  We signed up for a free trial and we got to see recordings of what actual people are doing on our site.  I noticed that the icons were distracting people from the form where they could download. The Red dots are where people were clicking.
4. DreamGrow "Scroll Triggered Box "WordPress plugin
I love what Kevan Lee, Beth Belle Cooper and the crew at the Buffer blog do and I've always wondered what tool they use for the opt-in form on the bottom of their blog. When I dug a bit deeper it turns out that they've blogged about it — it's the DreamGrow WordPress plugin.
Here's what pops after you've scrolled down to the bottom of the page. So as of this week, we've rolled out a similar opt-in form and we'll report back later with the results.
So those are the four things going on right now!  Stay tuned for more stats as they roll in.
Did you like this podcast?
If you liked this podcast, please click to tweet this show >>
Subscribe
We would love you to subscribe to Web Marketing That Works and please leave your honest reviews via:
Stitcher radio
iTunes
SoundCloud
Bonus 33 Free Templates
Download the 33 free templates (11.2 MB – zip file) from our new book.
Or order the book online: Web Marketing That Works: Confessions from the Marketing Trenches (Wiley 2014).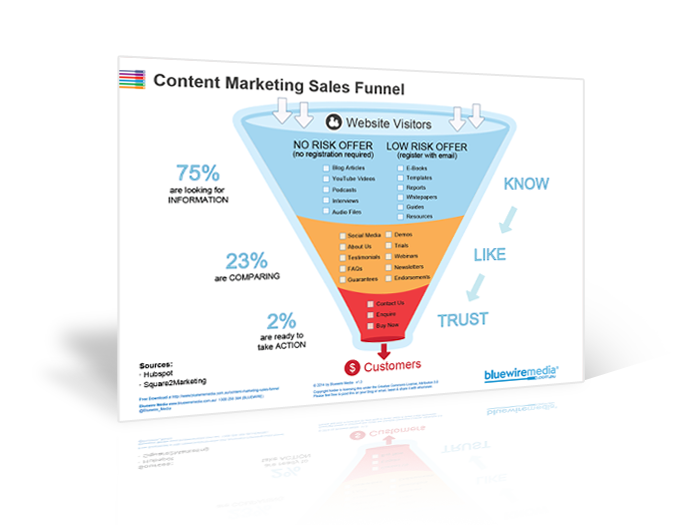 Content Marketing Sales Funnel
Your content marketing sales funnel is all about getting people to know, like and trust you by nurturing them with the right information at the right time.