WMTW 039: The power of autoresponders
Podcast: Play in new window | Download
Subscribe: RSS
Updated on February 18th, 2015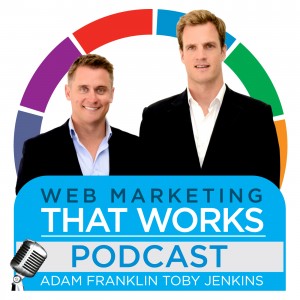 In this episode I discuss the power of email autoresponders and how we use them at Bluewire Media.
You can deliver your best thinking (whether that is blog posts, YouTube videos, podcasts or templates) to your brand new subscribers.
The best part is that is can happen on autopilot.
I started with a 1 part auto-responder sequence and that has grown out to a 10 part sequence that is spread over 30 days, and delivers the 33 free marketing templates from our book into subscribers' inbox.
To see for yourself, sign up for our Bluewire News emails.
Did you like this podcast?
If you liked this podcast, please click to tweet this show >>
Subscribe
We would love you to subscribe to Web Marketing That Works and please leave your honest reviews via:
Stitcher radio
iTunes
SoundCloud

Bonus 33 Free Templates
Download the 33 free templates (11.2 MB – zip file) from our new book.
Or order the book online: Web Marketing That Works: Confessions from the Marketing Trenches (Wiley 2014).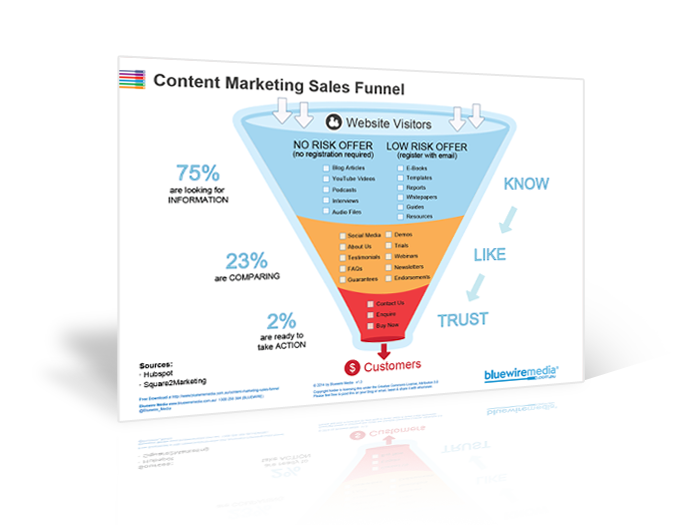 Content Marketing Sales Funnel
Your content marketing sales funnel is all about getting people to know, like and trust you by nurturing them with the right information at the right time.