WMTW 042: ProBlogger event wrap up [podcast]
Podcast: Play in new window | Download
Subscribe: RSS
Updated on February 12th, 2015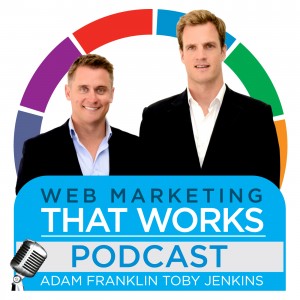 This is my complete wrap-up of the ProBlogger training event that was held on the Gold Coast.
If you have a blog, a website, are building a business or simply want achieve the goals you've set, then you may like to bookmark some of these articles and quotes. They are all from the stellar speakers that 550 bloggers flocked to listen to.
#1. Darren Rowse aka ProBlogger reassured us that:
"Success is a matter of doing ordinary things."
~ Darren Rowse
It's not about learning the secrets that you don't know about. In a nutshell, Darren said start, be useful and always focus on your readers. The success part will come over time.
Read Success is a matter of doing ordinary things – ProBlogger
#2. Pat Flynn from the famous Smart Passive Income podcast taught us how to get raving fans. He said:
"If you want to change someone's life, start by changing their day"
~ Pat Flynn
Start by putting a bit of your personality into your content and let people get to know you. Take people 'behind the scenes' and do special personal things and you'll get your 'true raving fans' who buy, endorse and refer your business!
Read How Pat Flynn gets raving fans
#3. Rand Fishkin from Moz explained that SEO is a giant heavy flywheel. As you publish content, earn backlinks and get social media shares, you built your authority. With that increased authority, the next time you post you get higher Google rankings which sends you more traffic and you earn more links. You are turning the giant flywheel!
Rand urges us to spend just 3 minutes on SEO per blog post. 1 minute to brainstorm keywords, 1 minute to research the best keywords to target and 1 minute using those keywords in your post.
"I hit publish for the first time ever and everyone just showed up — said no blogger ever" ~ Rand Fishkin
Following Rand's 3 minutes SEO approach this post is third on Google for 'Bloggers Guide to SEO'.
Read 2014 Blogger's Guide to SEO: Rand Fishkin at ProBlogger
#4. Matthew Michelawicz gave an electric keynote on the second morning about setting goals and the psychology of success. Start with your own definition of success. Then if you believe in yourself, have the knowledge (which is just a process) and take action then the results will follow. The caveat is that you must want that success badly enough. It essentiually comes down to your desire!
Read If Arnie was a blogger: Matthew Michalewicz at ProBlogger
#5. Chris Ducker spoke about podcasting and the business of 'you'. We'd actually followed Chris podcast launch at the time our book came out and
"When you build the business of you, nobody can copy it, it's 100% original"
Here's our podcast review Chris Ducker's book Virtual Freedom
Other notable highlights from ProBlogger event were Donna Mortitz's tip to avoid using Google image searches and to create your own visual content so that you never have to worry about copyright infringement.
Finally, Suzi Dafnis spoke about the importance of having an editorial team for your blog. It was timely advice as regular readers will know that Will Blunt has joined our team as chief contributor to our blog.
Did you like this podcast? 
If you liked this podcast, please click to tweet this show >>
Subscribe
We would love you to subscribe to Web Marketing That Works and please leave your honest reviews via:
Stitcher radio
iTunes
SoundCloud
Bonus 33 Free Templates
Download the 33 free templates (11.2 MB – zip file) from our new book.
Or order the book online: Web Marketing That Works: Confessions from the Marketing Trenches (Wiley 2014).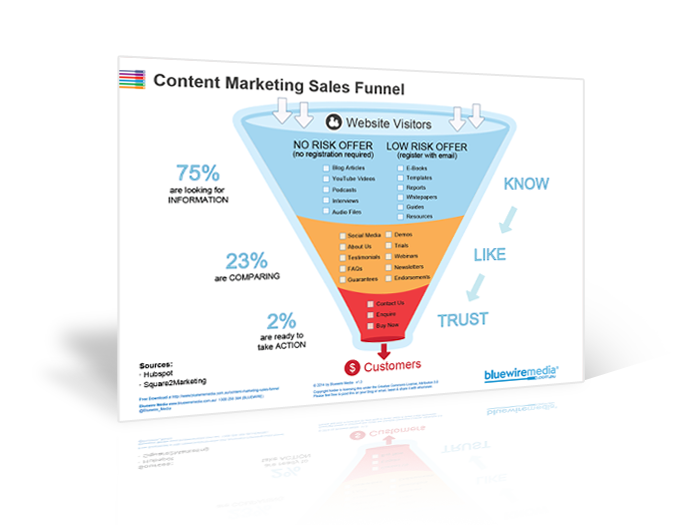 Content Marketing Sales Funnel
Your content marketing sales funnel is all about getting people to know, like and trust you by nurturing them with the right information at the right time.