WMTW 046: Karen Beattie – The Secret Sauce of Strategic Partnerships [podcast]
Podcast: Play in new window | Download
Subscribe: RSS
Updated on February 12th, 2015

"Listen to your customers, stay relevant and make them feel special." Karen Beattie (Tweet this)
Karen Beattie, founder of the Growth Faculty, talks to me about how she has built her business on the foundation of strategic alliances and partnerships and shares  the secret sauce to making them work.
Show notes
Key points
Started the Growth Faculty, a business educating organization and has been helping entrepreneurs for a decade now.
The company sources the world's best content and brings them to Australia.
Main goal is to provide high value content to Small to Medium enterprise
Integrity is important. Deliver what you say you are going to deliver.
Education is a big part in the business world, make it your priority.
Always ask what can you offer to your customers
A tip for selecting a partnership or business partner, choose where your content will be of most value.
Be very clear and upfront in setting expectations.
Karen uses a "Virtual team" located in different parts of the world to manage their business marketing.
The re-branding from "Business Connect" to "Growth Faculty" really helped launch the business.
Select the right team to do the job.
Build relationship with key influencers that have access to your market.
Growth Faculty uses a combination of email and direct mail marketing.
People mentioned
Links mentioned
Get in touch with Karen
Did you like this podcast? 
If you liked this podcast, please click to tweet this show >>
Subscribe
We would love you to subscribe to Web Marketing That Works and please leave your honest reviews via:
Stitcher radio
iTunes
SoundCloud
Bonus 33 Free Templates
Download the 33 free templates (11.2 MB – zip file) from our new book.
Or order the book online: Web Marketing That Works: Confessions from the Marketing Trenches (Wiley 2014).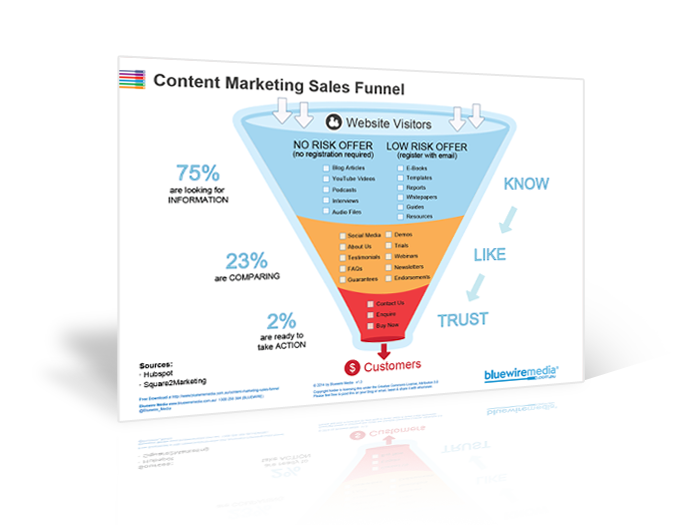 Content Marketing Sales Funnel
Your content marketing sales funnel is all about getting people to know, like and trust you by nurturing them with the right information at the right time.