WMTW 047: Seth Godin Sydney event debrief and lessons learnt podcast
Podcast: Play in new window | Download
Subscribe: RSS
Updated on January 4th, 2017

Souce: SethGodin.com
Show-notes
Key points
Toby and Adam talks about spending a day with Seth Godin, an American marketer, speaker, author and public speaker, as he visits Australia.
Key concepts on Seth's presentation
People like us, do things like this
What change are you trying to make on your customers
Idea of an Impresario
A tribe is not a tribe without outsiders.
Seth's philosophy is if he can fail more than anybody else, then he will win.
The more you fail, the more you learn and the better you will become.
Attention is precious, it's finite, and it is now the most scarce resource.
Permission is not a right, it is a privilege.
Seth makes himself accountable for his ideas by writing it down.
Let other people take credit for your ideas, it gives traction and attention.
Links mentioned
Get in touch with Seth
Did you like this podcast?
If you liked this podcast, please click to tweet this show >>
Subscribe
We would love you to subscribe to Web Marketing That Works and please leave your honest reviews via:
Stitcher radio
iTunes
SoundCloud
Bonus 33 Free Templates
Download the 33 free templates from our new book.
Or order the book online: Web Marketing That Works: Confessions from the Marketing Trenches (Wiley 2014).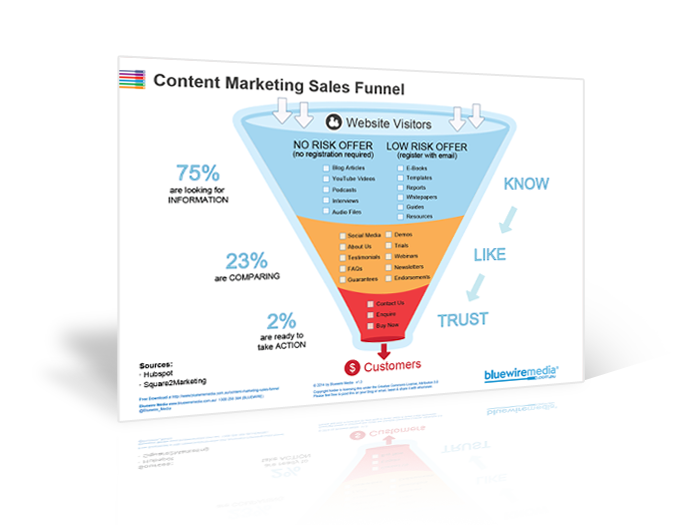 Content Marketing Sales Funnel
Your content marketing sales funnel is all about getting people to know, like and trust you by nurturing them with the right information at the right time.