WMTW 049: Liz Wiseman – Why Rookie Smarts Trump Experience [podcast]
Podcast: Play in new window | Download
Subscribe: RSS
Updated on February 12th, 2015
"It's not what you know, it's how fast you can learn." Liz Wiseman (Tweet this)
If you're familiar with our blog and newsletter, you'll have heard Liz Wiseman's name come up over and over. Adam and I first came across Liz through her book Multipliers which is a cracker. She has shared her 5 sec tip to multiplier leadership and we learned a tonne at her Multiplier Leadership Summit in San Francisco with 16 other attendees from businesses such as Nike, Twitter and Salesforce.com.
Liz has been named in the global Top 10 Leadership thinkers, so it was awesome to have her on this podcast to talk about her new book: Rookie Smarts – Why Learning Beats Knowing In The New Game Of Work. The book is all about how a Rookie Smarts mindset is crucial to amplifying your learning and why it is so powerful when it comes to outperforming experience.
Show-notes
Key points
Listen and find out more about Liz's new book "Rookie Smarts", which launched on October 14, 2014.
Liz spent almost a year of research to formulate the content of the book.
Not knowing something is more advantageous than knowing, the so called "Rookie Smarts".
Why rookie situations can bring out the best thinking and the best work.
Why veterans are outperformed by rookies when work is innovative in nature.
How to be a perpetual rookie
Traits of a perpetual rookie:
Curious
Humble
Willingness to learn
Why newbies can inspire you with their energy.
How accepting challenges brings out the "best" work you can perform.
How to build your capability when you put yourself in your rookie state.
People mentioned
Links mentioned
Get in touch with Liz
Did you like this podcast?
If you liked this podcast, please click to tweet this show >>
Subscribe
We would love you to subscribe to Web Marketing That Works and please leave your honest reviews via:
Stitcher radio
iTunes
SoundCloud

Bonus 33 Free Templates
Download the 33 free templates (11.2 MB – zip file) from our new book.
Or order the book online: Web Marketing That Works: Confessions from the Marketing Trenches (Wiley 2014).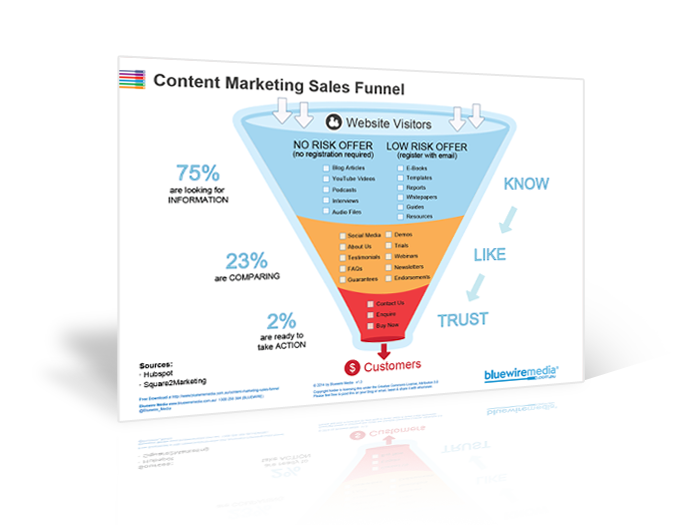 Content Marketing Sales Funnel
Your content marketing sales funnel is all about getting people to know, like and trust you by nurturing them with the right information at the right time.