WMTW 058: Gini Dietrich from Spin Sucks [podcast]
Podcast: Play in new window | Download
Subscribe: RSS
Updated on February 10th, 2015
"Web Marketing is all about relationships." — Gini Dietrich (Tweet this)
Adam Franklin chats to Gini Dietrich from SpinSucks.com about the hits and misses on her marketing journey. Like how blogging leads to 80% of revenue and why some products have failed.
Show-notes:
Key points
Gini is the founder and CEO of Arment Dietrich and author of the book "Spin Sucks: Communication and Reputation Management in the Digital Age."
Shifted their traditional office setting to a virtual setup and distributed team.
Web Marketing for Gini is all about relationships.
Focus on relationships with your clients and start to build on that.
Spend time on social media platforms that your prospects are in.
Gini wakes at 4:45am sits down at her desk at 5am and ends up at 7am, then she start her day.
Blogging constitutes to about 80% of their revenue.
When using content for marketing, use tools to help you like Followerwonk or Inkybee.
People mentioned
Links mentioned
Get in touch with Gini
Did you like this podcast?
If you liked this podcast, please click to tweet this show >>
Subscribe
We would love you to subscribe to Web Marketing That Works and please leave your honest reviews via:
Stitcher radio
iTunes
SoundCloud
Bonus 33 Free Templates
Download the 33 free templates from our new book.
Or order the book online: Web Marketing That Works: Confessions Or from the Marketing Trenches (Wiley 2014).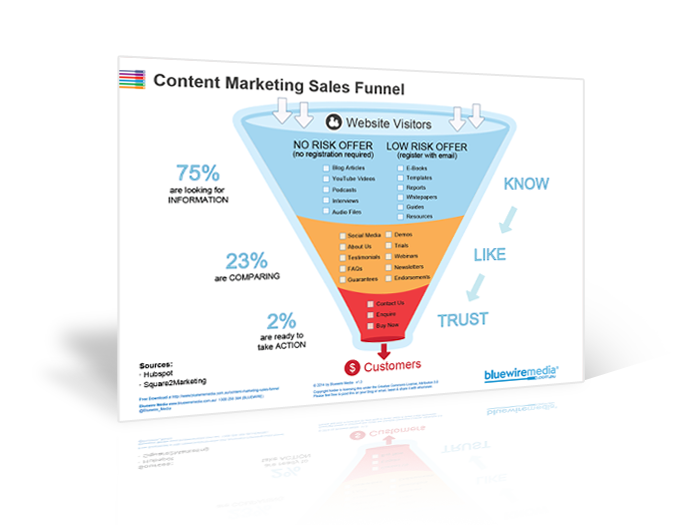 Content Marketing Sales Funnel
Your content marketing sales funnel is all about getting people to know, like and trust you by nurturing them with the right information at the right time.