WMTW 059: Jaime Tardy from Eventual Millionaire [podcast]
Podcast: Play in new window | Download
Subscribe: RSS
Updated on February 24th, 2015
"Give yourself the time to achieve the dreams you want because
it definitely takes some effort." Jaime Tardy (Tweet this)
Here's how Jaime landed high profile guests like Seth Godin and who her 3 white whales are.
Show notes:
Key points
Jaime is the author of the book "The Eventual Millionaire: How Anyone Can Be an Entrepreneur and Successfully Grow Their Startup" and creator of the "Eventual Millionaire" podcast show.
Podcasting worked well for Jaime as she started her podcast 5 years ago.
An Eventual millionaire is someone who has a goal to become a millionaire but wants to enjoy life and business first.
Give first to earn trust of potential clients.
Test and persevere on a strategy to know what will work best for you.
If you can find someone who is willing to mentor you, do it.
Go hard on one thing and make it successful before you start another.
Ask people what they want from you.
People mentioned
Links mentioned
Get in touch with Jaime
Did you like this podcast?
If you liked this podcast, please click to tweet this show >>
Subscribe
We would love you to subscribe to Web Marketing That Works and please leave your honest reviews via:
Stitcher radio
iTunes
SoundCloud
Bonus 33 Free Templates
Download the 33 free templates (11.2 MB – zip file) from our new book.
Or order the book online: Web Marketing That Works: Confessions from the Marketing Trenches (Wiley 2014).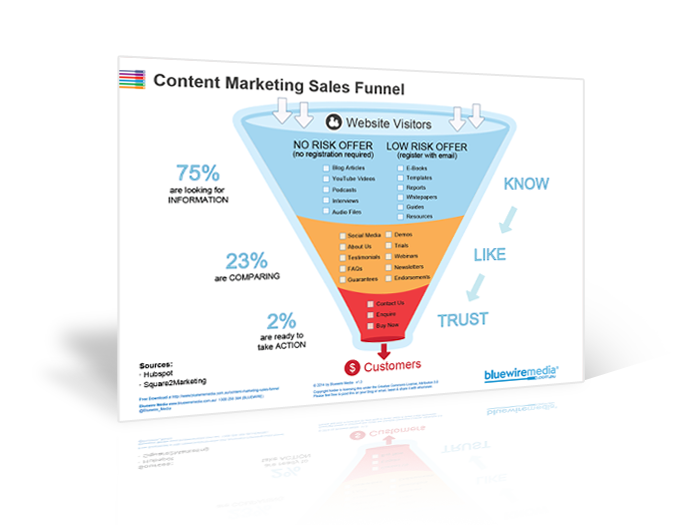 Content Marketing Sales Funnel
Your content marketing sales funnel is all about getting people to know, like and trust you by nurturing them with the right information at the right time.