WMTW 063: Jordan Harbinger from The Art of Charm
Podcast: Play in new window | Download
"If you want to have a business online, you have to be likeable and trustable" Jordan Harbinger (Tweet this)
Adam Franklin chats to Jordan about the charm, confidence and charisma in the online world.
Show-notes:
Key points
Jordan Harbinger is founder of The Art of Charm podcast, it has 1.3 million downloads per month, has 370 episodes and 400 hours of audio training. Subscribe on iTunes.
Networking and people skills are more valuable than hourly work and technical skills.
He gives away all the content available for free, and sells the 'training'.
Training is the key, information without application is nothing.
Web marketing is essential to promote your business.
On overcoming fear of putting stuff out there online… do it for yourself first and foremost.
On haters… it is actually a sign that you've had sufficient success for internet trolls to hassle you!
More positive feedbacks than negative feedbacks are always a good sign.
Online charisma is people feeling what you feel.
Everybody likes an authentic person.
Avoid hiring your friends.
People mentioned
Links mentioned
Get in touch with Jordan
Email him at Jordan[at]theartofcharm.com
Follow him on twitter at @

TheArtofCharm
Did you like this podcast?
If you liked this podcast, please click to tweet this show >>
Subscribe
We would love you to subscribe to Web Marketing That Works and please leave your honest reviews via:
Stitcher radio
iTunes
SoundCloud
Bonus 33 Free Templates
Download the 33 free templates (11.2 MB – zip file) from our new book.
Or order the book online: Web Marketing That Works: Confessions from the Marketing Trenches (Wiley 2014).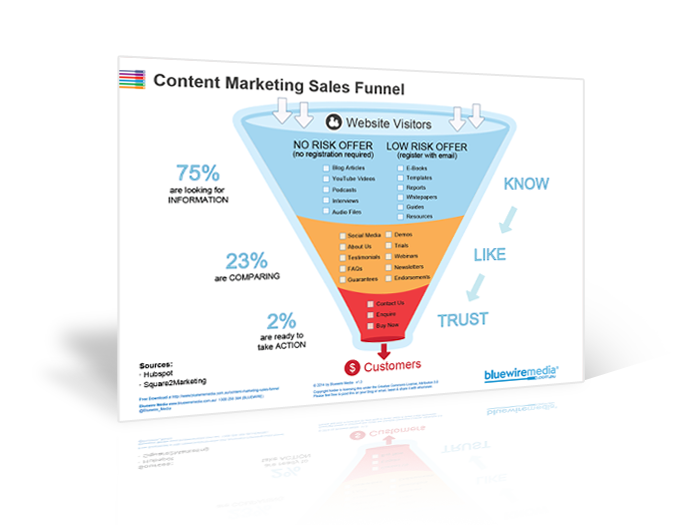 Content Marketing Sales Funnel
Your content marketing sales funnel is all about getting people to know, like and trust you by nurturing them with the right information at the right time.