WMTW 072: Dov Gordon on joint venture marketing [podcast]
Podcast: Play in new window | Download
Subscribe: RSS
Updated on March 20th, 2015
"Information becomes knowledge once it's acted on." Dov Gordon (Tweet this)
Adam Franklin chats to Dov Gordon about joint ventures and building a marketing system.  The three questions people must answer before they buy from you.
Show-notes:
 Key points
Dov works with clients in formulating ideas for their business.
2 things clients are interested in:

Problem that they have and don't want
A result they want but don't have

3 questions that a marketing system has to answer for their client

Should I pay attention and is this interesting?
Can I trust you?
What do you recommend for me?

Understand the client's deeper level problems and have them as basis for your marketing.
Get your clients to know you to build trust.
Practice the marketing personally before taking it online.
Master a single tactic before moving into others.
Dov's first marketing strategy is expanding your network.
Quality of people is important in forming a group.
Focus on mastering a few things and not worry about doing everything.
People mentioned
Links mentioned
Get in touch with Dov
Did you like this podcast?
If you liked this podcast, please click to tweet this show >>
Subscribe
We would love you to subscribe to Web Marketing That Works and please leave your honest reviews via:
Stitcher radio
iTunes
SoundCloud
Bonus 33 Free Templates
Download the 33 free templates from our new book.
Or order the book online: Web Marketing That Works: Confessions from the Marketing Trenches (Wiley 2014).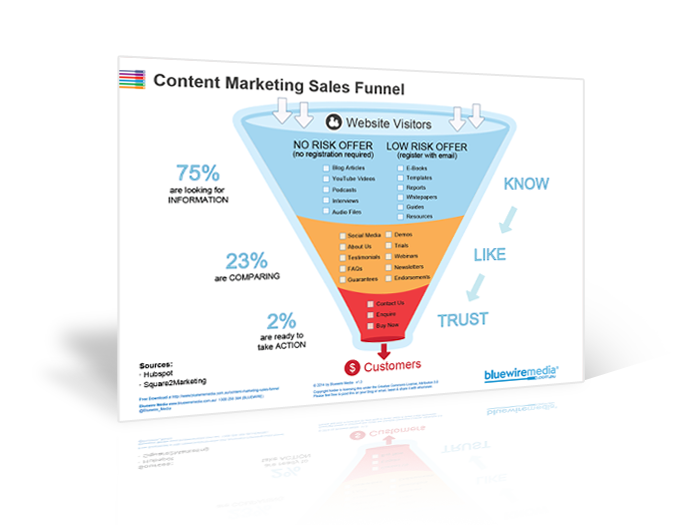 Content Marketing Sales Funnel
Your content marketing sales funnel is all about getting people to know, like and trust you by nurturing them with the right information at the right time.