WMTW 075: Dionne Lew, author of The Social Executive [podcast]
Podcast: Play in new window | Download
Subscribe: RSS
Updated on April 26th, 2015
"Ignorance drives fear in a sense." Dionne Lew (Tweet this)
Adam Franklin chats to Dionne about the absence of business executives on social media and why there is no reason to be afraid.
Show-notes:
 Key points
Dionne is the author of the book "The Social Executive: How to Master Social Media and Why it's Good for Business" and is the owner of the blog DionneLew.com
Executives should close the gap by being active on social media.
Ignorance is followed by fear.
Social media has become a business imperative and a necessity.
81% of Executives wants to be on social media.
A social CEO conveys trust and reputation from customers and employees.
CEO Checklist for Social Media:

Do not be involved in controversies
Be aware of what you are saying
Have firm judgments and be responsible
Do not be afraid, you have the skills already.

Social media users moderate the platform themselves; people are accountable for their actions.
Links mentioned
Get in touch with Dionne
Did you like this podcast? 
If you liked this podcast, please click to tweet this show >>
Subscribe
We would love you to subscribe to Web Marketing That Works and please leave your honest reviews via:
Stitcher radio
iTunes
SoundCloud
Bonus 33 Free Templates
Download the 33 free templates from our new book.
Or order the book online: Web Marketing That Works: Confessions from the Marketing Trenches (Wiley 2014).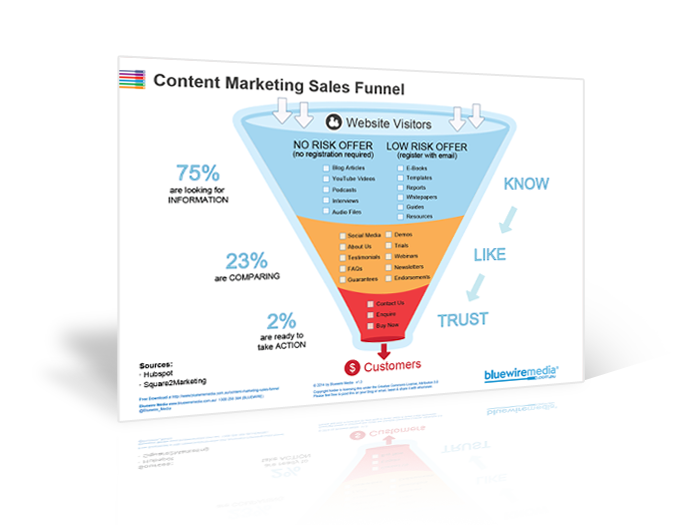 Content Marketing Sales Funnel
Your content marketing sales funnel is all about getting people to know, like and trust you by nurturing them with the right information at the right time.